Media for a better future
Start-ups are also creating a stir in the media market. Here we present three successful projects ─ and one is especially noteworthy.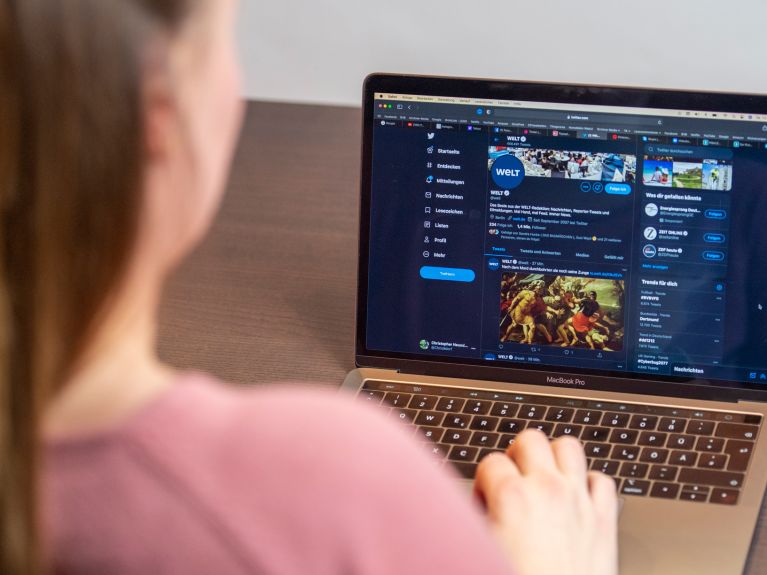 The digital transition is creating huge changes in the media sector. Radio, television and printed newspapers now have an incredible number of competitors, including a great variety of small start-ups. Here are three digital start-ups, plus a printed magazine that is soaring sky-high.
RosaMag – the magazine for black women
The Berliner, Ciani-Sophia Hoeder, founded RosaMag at the beginning of 2019, and consciously named her digital magazine after the American civil rights activist Rosa Parks. In an interview she told how the idea for the magazine came to her: "There are three magazines about Christmas trees, two about UFOs, and one for meat eaters, but there are none for black women in Germany. That was the start of RosaMag."
MedWatch – combatting fake news in medicine
It began as a blog and became an online magazine in 2019: Nicola Kuhrt and Hinnerk Feldwisch-Drentrup founded their magazine Medwatch to seek out and expose "dangerous and dubious 'miracle' cures" and enlighten the readers. All of the contents and research results are freely accessible. Medwatch is financed by donations and crowdfunding.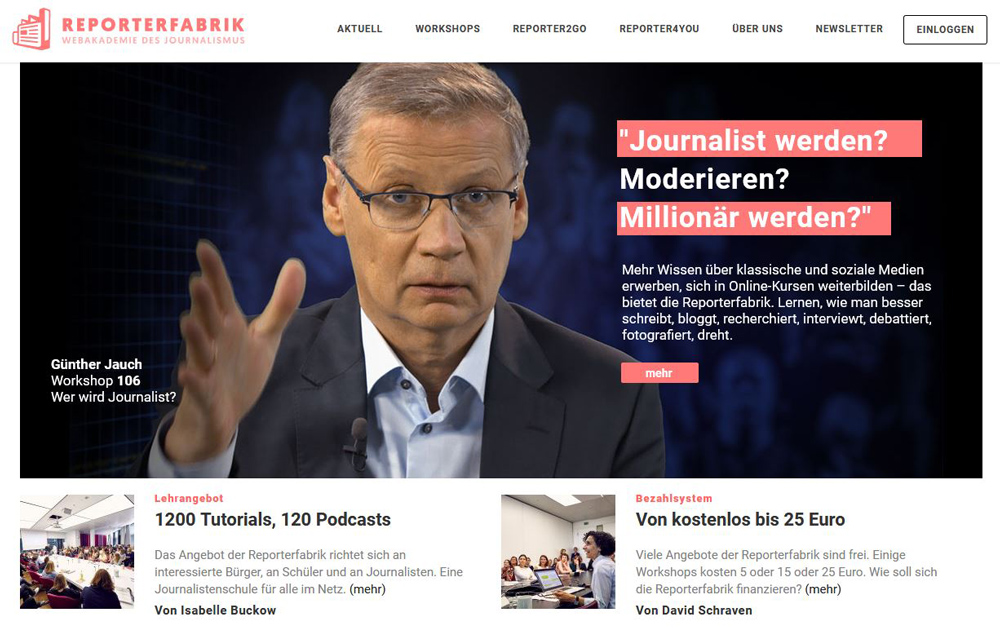 Reporterfabrik – journalism school for all
Journalistic knowledge helps a lot when founding a media start-up. The Reporterfabrik provides this to those who want to learn more. The video courses of the Webakademie des Journalismus (Web Academy of Journalism) are given by outstanding experts, including the most well-known German journalists. The offers are often free or very cheap. The Reporterfabrik was launched by correctiv at the beginning of 2020, a charitable research centre financed by donations.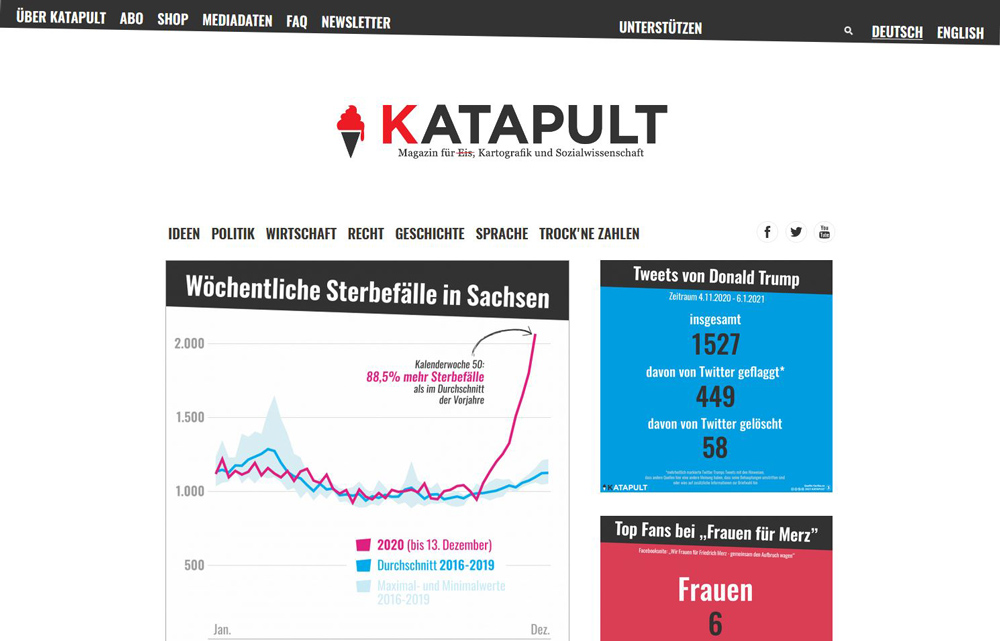 Katapult – the magazine for … knowledge
Katapult has been published as a classic printed magazine ever since it was founded in 2016, despite the fact that there is also a website in both German and English. It calls itself "Cartography, Ice Cream and Social Science Magazine", but that is slightly misleading, because Katapult is all about what makes people more knowledgeable and understanding. It sounds far more sober in Katapult's own words:  "Katapult creates simplified and detailed graphs from social science studies and statistics." There are no photos in Katapult. But this doesn't bother the readers. Meanwhile, the number of subscriptions has increased fivefold to more than 50,000, and the number of printed copies has increased twelvefold to 120,000.
You would like to receive regular information about Germany? Subscribe here: