'Parthenon of Books'
The Argentine artist Marta Minujín is building a Parthenon of Books for the upcoming documenta in Kassel.
14.11.2016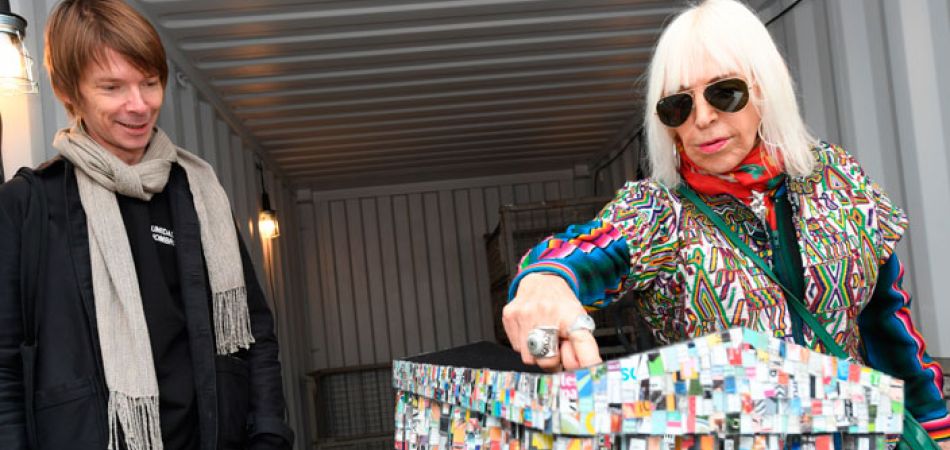 The temple made of banned books has the original dimensions of the Parthenon in Athens, the temple of the city goddess Pallas Athena Parthenos on the Acropolis. The pillars, walls and floor will all consist of books that were once – or are still – banned. The aim of the Argentine artist Marta Minujín with her installation at the documenta 14 in Kassel is to draw attention to censorship and persecution. She began preparing for the construction work on the Friedrichsplatz square in Kassel at the end of October 2016.
The 73-year-old Argentine has often focused on repressive regimes, including the dictatorship in her home country. She explores the potential of happenings and performance art, as well as sculptures and videos. She was born in Buenos Aires, where she studied fine arts and art education, and moved to Paris in the early 1960s. She later lived and worked in New York, and today again lives in Buenos Aires. For her, books represent an essential expression of free speech.
Bringing the books back into circulation
Marta Minujín is therefore working on something special for the fourteenth documenta exhibition. In 1983, with her installation 'El Partenón de libros', Minujín first took up the theme of the Parthenon as an aesthetic and political ideal of the democracy that had been corrupted in her homeland, Argentina, by the civil-military dictatorship. For this artistic project she built a replica of the Greek Parthenon using thousands of censored books supported by a metal frame. After five exhibition days, two cranes tilted the frame slightly to one side. The visitors could now take the books with them.
By June 2017, 'El Partenón de libros' will have been constructed again in Kassel as the 'Parthenon der Bücher' for the documenta 14 and filled with up to 100,000 books from all over the world. Some of these books were banned for many years but may now be circulated legally; others are published in some countries but banned in other countries. Everyone is invited to help create the art work by donating a book. The work is being built in Kassel exactly where, in 1933, the Nazis burned many books that had fallen into disfavour. The aim of the installation, therefore, is to send a signal against censorship, the banning of texts and the persecution of their authors.
A list of the banned books to be included will be drawn up in the course of the project in cooperation with the University of Kassel. It currently comprises 60,000 titles. As in 1983, a joint action with the public is also planned for the Parthenon in Kassel at the end of the documenta 14 – in order to get the books into circulation again.
http://documenta14.de/the_parthenon_of_books/donate/de