The Internet is pop culture
Inspiration, debate and networking: Berlin becomes the centre of the digital world during re:publica. These are the topics and highlights.
02.05.2018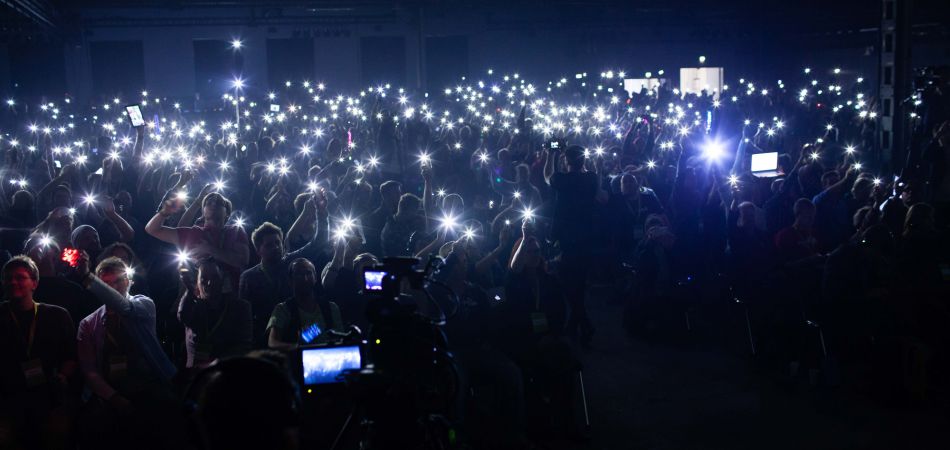 How important is re:publica?
re:publica is the largest conference on media culture, network policy and technology trends in Europe. The wide range of topics and participants make it special. Bloggers, activists, politicians, entrepreneurs and artists meet here as equals. "Its appeal consists of making the Internet more human," is how Mozilla executive director Mark Surman describes re:publica's charm. In 2018 over 9,000 participants from 70 countries are expected to discuss the effects of digitalisation. 
What are the main topics of re:publica 18?
Key topics include the future of work, participation and gender equality. How digitalisation is changing worlds of work will be discussed by participants in We Can Work It Out, a sub-conference that is supported by the Federal Research Ministry and forms part of the Year of Science 2018. Tech for Good is a thematic block that concentrates on the use of apps, blockchain technology and big data to open up new development prospects for partner countries in the Global South. The Fe:male Digital Footprint forum focuses on female digital technology experts and aims to strengthen the female perspective in technological progress.
We want to pop filter bubbles.
Tanja Haeusler, co-founder of re:publica
How many participants are expected?
Six hundred speakers are presenting their topics on 19 stages. The opening address will be held by media scholar Danah Boyd from the USA. She will show how algorithms can manipulate decisions and change society. A star guest is Chelsea Manning. The IT security expert is one of the world's most famous whistleblowers; she passed documents from the US armed forces to the Wikileaks platform, drew attention to abuses and went to prison for doing so.
What does "Pop", the conference motto, mean?
The motto of re:publica 18 can be interpreted in different ways. It looks back to the pop art of the 1960s and highlights parallels between the zeitgeist then and now: the trivial has been elevated to art, everyone can become a star on the Internet and mass broadcasting makes the popular even more popular. At the same time "Pop" can be understood to mean the bursting of a bubble. We need to burst the filter bubble that keeps everyone trapped in their own opinion world – in order to broaden horizons.
re:publica 2018, 2. – 4.5.2018 in Berlin