Famous Writers' houses
In the series "Discover DE", we take you on a journey across Germany – this time to the houses of writers.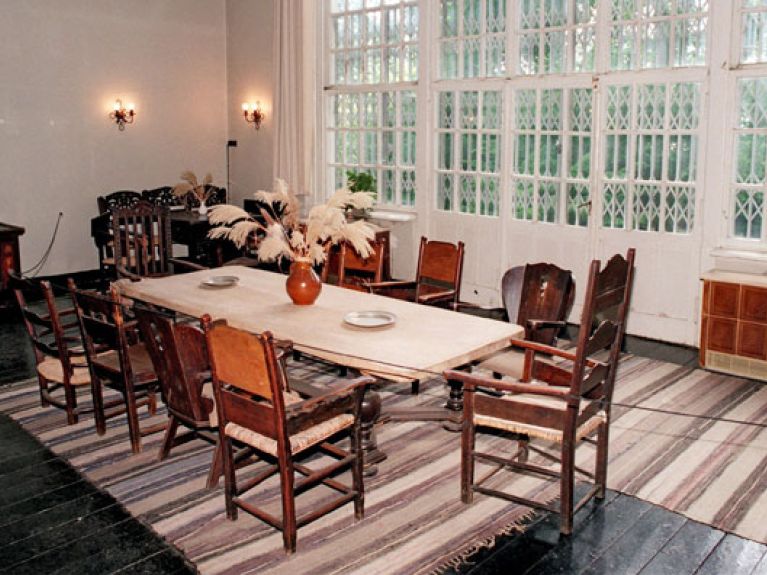 Where could you better track the mind of your favourite writer than at his own desk? This is the thought that leads many people into the former homes of writers. There are more than 200 literary memorial sites in Germany. Here a short selection of writers' houses open to the public.
Brecht-Weigel House, Buckow
Here Bertolt Brecht wrote his Buckower Elegies: the white-washed house with the large window façade, hard on the Schermützelsee in the Märkische Schweiz, was the holiday home of Brecht and his wife Helene Weigel from 1952 on. After Brecht's death in 1956, Weigel continued to receive guests here, about 50 kilometres distant from Berlin.
www.brechtweigelhaus.de
Hans Fallada Museum
The publication of the unabridged version of his novel Jeder stirbt für sich allein (Every Man Dies Alone) in 2011 gained Hans Fallada belated renewed attention more than 60 years after his death – and the Hans Fallada Museum numerous guests. The former home of the writer in Carwitz in Mecklenburg-Western Pomerania is located in a 15,000 square metre estate possessing an apiary, boat houses and sitting areas on the lake shore.
www.fallada.de
Heine House
"I was born there, and it is as if I had to go straight home", said Heinrich Heine. "And when I say go home, I mean Bolkerstraße and the house where I was born." Today as well many people are drawn to the Heine House in the Old Town of Düsseldorf, which presents itself as anything but a museum but rather as a site of very lively events: poetry festivals, discussion evenings, readings. Heine's birthplace is a vital hub in the Rhineland literary scene.
 www.heinehaus.de
Anna Seghers Memorial Site
There were two places in this flat that delighted her, Anna Seghers once wrote: "a corner in the window of my small bedroom" and "the tiny balcony". The flat is located in Adlershof in former East Berlin. After years of exile in France and Mexico, the writer returned to Germany and moved in here in 1955. The flat remained her home until her death more than 30 years later. Visitors can still see everything here as it was in Seghers's lifetime.
www.anna-seghers.de