Entdecke DE visits the Hanseatic city of Lübeck
The Entdecke DE series takes you on a tour through Germany. The destination this time is the port and Hanseatic city of Lübeck.
25.10.2013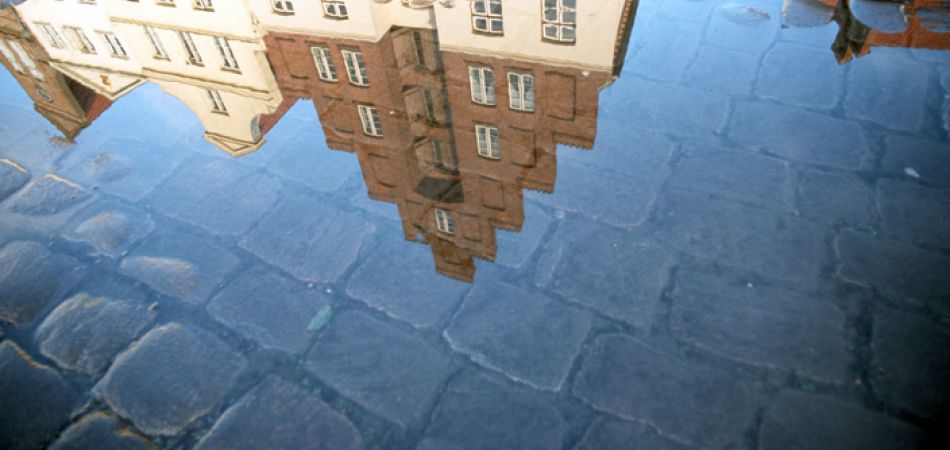 Lübeck has been immortalized in world literature. In 1901, Thomas Mann created a lasting literary memorial to his native town with the epic novel Buddenbrooks. Every page of the book conveys an impression of the city's Hanseatic spirit in the late 19th century. Innumerable places in Lübeck still act as reminders of the wealthy Mann family of merchants reflected in the Buddenbrooks. A prime example is the Buddenbrook House, which was once the focal point of the Manns' extended family and is now a museum and research centre dedicated to the 1929 winner of the Nobel Prize in Literature. Today, Lübeck is well worth visiting with its combination of historical little streets and protected buildings, surrounded by water and listed as a World Heritage site since 1987.
The city, which was founded in 1143, became powerful and wealthy as a centre of the medieval Hansa League, a north German confederation of free towns dominated by trade. At that time Lübeck was the second largest city in Germany following Cologne. But Lübeck's far-reaching fame came later as a result of a speciality. Lübeck marzipan, a delicacy made with "as many almonds as possible and as little sugar as necessary", now enjoys international fame and its authentic origin is protected by the European Union.
Farsighted thinking and a cosmopolitan outlook are still the hallmarks of the largest German port on the Baltic Sea. In the south of the city, in an area of 230 hectares close to the university and the advanced college of applied sciences, a new university quarter is currently under development: the Vision Village. Institutes and enterprises will cooperate here in the fields of life science. The aim is to drastically shorten the span between the initial ideas and the products that will be made marketable via spin-offs and start-ups.
Despite all the business activity, the quality of life in the city is assured by "Lübeck's most beautiful daughter", the neighbouring resort of Travemünde. The Baltic Sea resort, with its splendid promenade, also impressed the young Thomas Mann. It is where he "definitely spent the most wonderful days of my life".
German Tourism Conference from 23 to 25 October in Lübeck