The city of the future
A short interview with Professor Dr Armin Grunwald, physicist, philosopher and director of the Institute for Technology Assessment and Systems Analysis (ITAS) in Karlsruhe.
28.09.2016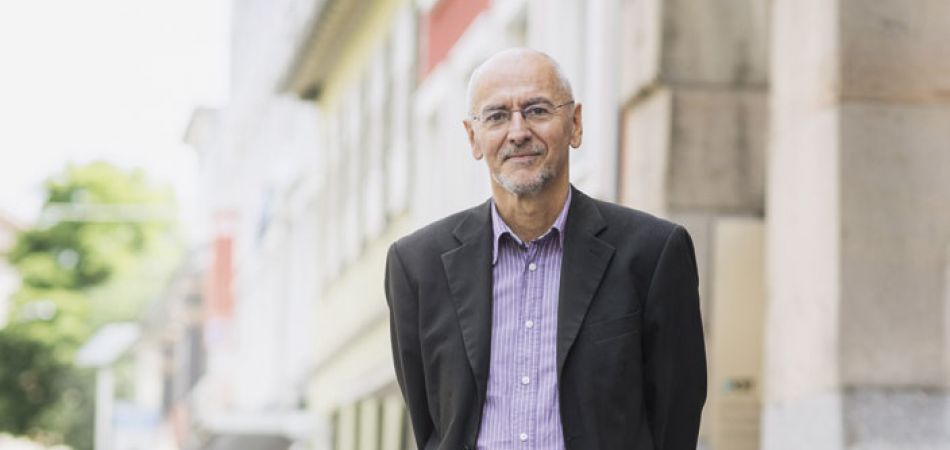 Professor Grunwald, the city of the future is currently a hot topic because of rural to urban migration. What could tomorrow's city look like?
There are masses of grandiose forecasts and glossy brochures about how the city of the future will look, which infrastructures will shape it and how we will move around. There is a danger, however, that we are overestimating our knowledge of the future. During the 1970s, for example, the "emptying of towns", people leaving urban areas for houses in the country, was a big topic in Germany. Much feared at the time, this bleeding to death of our cities was not a fantasy of doubters, but the expression of real trends. Nevertheless, everything turned out differently.
How does the future come about?
First of all, I prefer to speak of futures. After all, anything else would sound as though the future is already predetermined. And then you have to say: futures are made. All futures have authors – researchers, entrepreneurs and even science-fiction authors – who rely on their knowledge of the present or the past. To a large degree, however, these futures consist of assumptions – in other words, non-knowledge. That means the future is largely open.
What outlines of the city of the future are already 
beginning to emerge?
The city of the future has always existed, because every city points beyond itself. Every city consists of past, present and future. Half-timbered old buildings stand for the past, for example; business parks stand for the present; and the ongoing process of digitalisation, whose significance I do not doubt, stands for the future. It will bring many positive benefits with regard to new services and networks. It is curious, however, that people clearly move into cities for social reasons: they seek contact, and priv­acy becomes more important. They could have digital services in the country too.
What role will humans play in the city of the future?
That's a good question, because I observe two contradictory developments. On the one hand, it is said that 
human beings are at the centre of everything. On the 
other, I see graphical designs of the city of the future 
that look technologically perfect, but leave practically no space for human beings with all their creativity, spontaneity and even chaos. It is possible to worry that human beings are becoming the terminals of infrastructure – as in Metropolis, for example, the Fritz Lang film in which the workers are only there to keep the city alive.
In concrete term, therefore, what should be done?
The focus must be on organisation, not on prophecies. This requires clear goals: what should the city of the 
future look like, how should people's transport needs be met, and which social infrastructures need to be developed? The negotiation of urban development objectives is a communal responsibility in a democratic society 
that must take into account people's views, wishes and concerns. ▪