The story of a rebellion
Unorthodox, the series by the German director Maria Schrader, is enjoying great success. We spoke to the actor Aaron Altaras.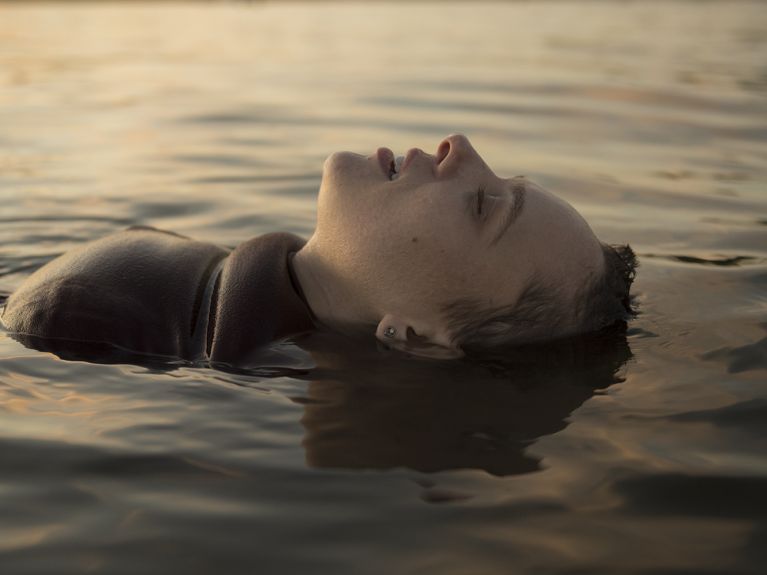 She has to cry when the razor is put to her long hair and the locks fall. This moment is the start of her life as a housewife and mother in an ultra-orthodox Jewish religious community in Brooklyn, New York. Esther Shapiro, called Esty, has consented to an arranged marriage. After the first year of wedlock, however, she is still not pregnant and the pressure on the 19-year-old woman is growing. Not knowing what to do next, she flees to Berlin. There she gets to know a group of young music students and plunges into a freer, self-determined life.
Esty's story is based on Deborah Feldmann's bestseller Unorthodox. The true story of the author, who spent her childhood and youth in the Satmar community in New York, can now be viewed as a mini-series on Netflix. The extraordinary thing: the series is largely shot in Yiddish, a language now spoken by only a few people, which mixes medieval German, Hebrew and Polish. It is directed Maria Schrader, who has successfully treated the German-Jewish past many times as both an actress and a director.
The leading role in the German-American co-production is played by the Israeli actress Shira Haas. As Esty, she builds a relationship with the Berlin musician Robert, played by the German actor Aaron Altaras. We spoke with him.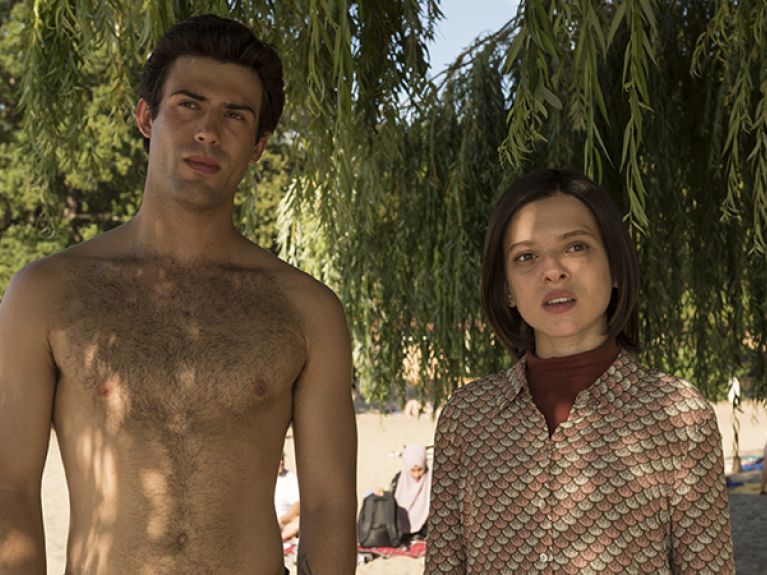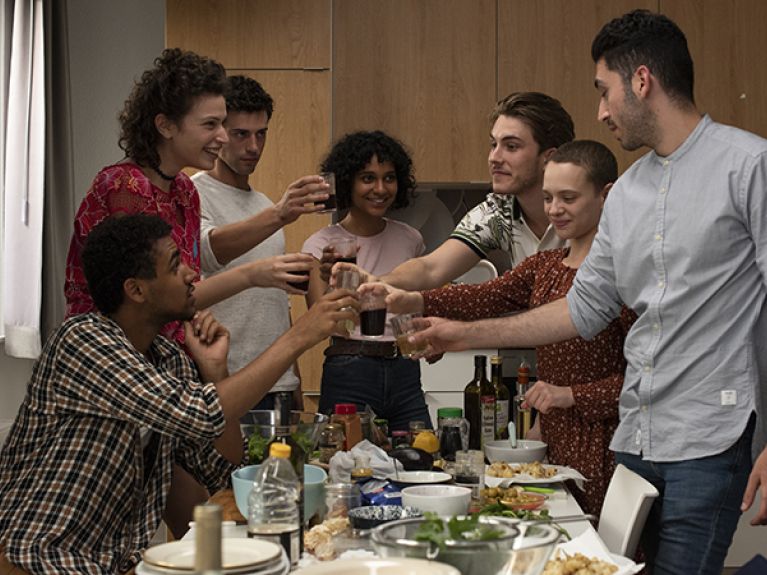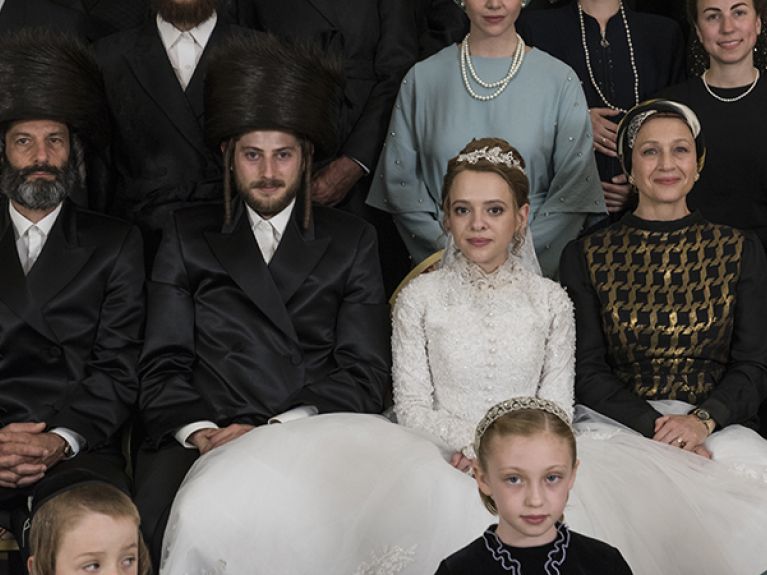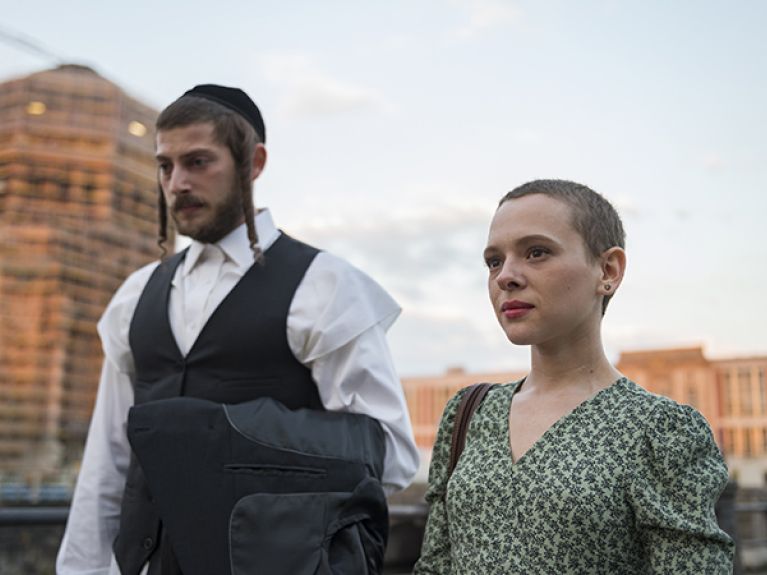 Your character Robert is Esty's first contact when she arrives in Berlin. What role does he play in her development?
A very important one, as her friend and lover. It's an act of self-determination when Esty chooses a love partner who is also interested in her. This situation is completely new to her - this kind of dating. A very tender and honest romance develops between the two. This type of sexual self-determination is an absolute novelty for Esty. Before, she was rarely seen as Robert sees her.
In Berlin, Esty is welcomed by a community of musicians. Do you see the city as open and tolerant, as it's portrayed when Esty arrives?
It's great that Esty finds a group in Berlin that is very multicultural. The encounter reflects Berlin and especially the classical music scene very realistically. An incredible number of people from other countries, such as Spain, Italy and the USA, live here. Berlin has become a sexy city to live and work in in recent years.
The series treats a very serious topic: was that reflected on the set?
The Berlin part of the story is a little easier than the part in New York. In Berlin we were shooting in 30 degree temperatures in high summer - the mood was rather exuberant. But alone through Shira's presence and the nature of her role, you always had the topic in mind. The series is about a true story; that was always in the back of our minds.
How was working together with an international team?
There was a very friendly, exuberant mood. We all got on really well, even privately. The actors were in Berlin for several months and we went on excursions together – for example, to Schlachtensee. In fact, I was supposed to fly to Israel on April 7th to celebrate the start of the series production there, together with Shira and Amit Rahav, who plays Esty's husband. Unfortunately, that had to be cancelled because of the coronavirus crisis.
How important was the reference to reality in the filming?
Definitely very important. We wanted to map reality as accurately as possible. But of course a film adaptation is always a form of art, so that some parts are exaggerated. The realization was therefore a balancing act between reality and idealization. We wanted to do justice to all sides and hoped the result would be well received by the audience. We often asked ourselves who watches a series like this. Who's interested in this topic? The answer: apparently quite a few people!
What have the reactions to the series been like?
The reviews have been excellent. Better than we ever expected. Both in the Anglophone press like the New York Times or the British Guardian and in the German media we've got very good reviews for the serious examination of a young woman who wants to liberate herself. Of course there have also been negative voices – for example, in the Orthodox milieu. But the click figures show that the series has been very well received. Although it was only a small production, it's been much more successful than many other series on Netflix.