"Fresh attention for German Fashion"
Christiane Arp, editor-in-chief of the German 'Vogue', explains why Berlin is a hot spot of the international fashion world.
Christina Iglhaut / 14.01.2019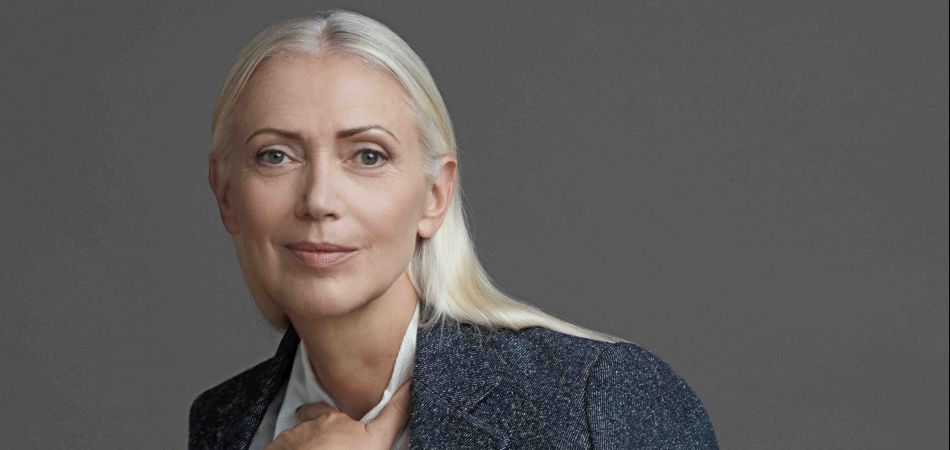 Ms Arp, Germany is known for cars, football and beer. Is 'fashion made in Germany' getting short shrift?
We're definitely moving in the right direction in Germany, with fashion being taken seriously as part of culture, as it is in other major fashion nations. For some time now, I've felt that fashion from Germany has been attracting more attention.
Berlin is a creative melting pot in the middle of Europe.
Christiane Arp, editor-in-chief of 'Vogue' Germany
What does Berlin have that Paris, Milan or New York don't? 
The exciting thing about German fashion is that there is no single German style, but with Berlin in the middle of Europe we can offer a creative melting pot for all kinds of talent. Decision-makers in the industry come to Berlin because here they can discover something new – and they're surprised. German fashion shouldn't be like Paris, London or New York.
In the 40 years of Vogue magazine, not only fashion has changed but also fashion journalism, for example as a result of bloggers. Do you see this as the demise of serious journalism or as a new access to fashion?
In the old days, a new collection was first seen in the magazine; today it's streamed live from the runway. So a magazine's task has become a different one: we curate and provide context, make presentations and inspire. However, reputable fashion journalism isn't a question of the medium, it's all about seriousness and expertise.
We can't afford to let young creative talent leave Germany.
Christiane Arp, editor-in-chief of Vogue Germany
You founded the Fashion Council Germany in 2015. What has it achieved up to now?
We've given our many talented designers in Germany a central point of contact, a voice, a lobby. We've attracted the attention of German policy-makers and are also being taken seriously internationally, for example through our designer presentations at the Paris Fashion Week. 
Your Vogue Salon has been promoting young German fashion talent for eight years now: who are currently the most interesting designers in the country?
That's like asking a mother which is her favourite child! I'm delighted that a new talent like Julia Heuer is joining the Vogue Salon this season.