Fairness for future generations
Making policy fair for all generations: a discussion with Anna Braam, Chairwoman of the Foundation for the Rights of Future Generations.
Ms Braam, you actively support intergenerational equity. What does that mean?
The future generation must have the same opportunities to satisfy its needs as the present generation. This entails a balanced distribution not only of resources, such as an intact environment, but also of burdens and obligations, for example with regard to the costs of the energy transition.
What is the situation with regard to intergenerational equity in Germany?
Germany still has a lot to catch up here: half of the people entitled to vote are over 50. There is simply the danger that politics is conducted more for that group – for example, the Federal Constitutional Court recently ruled that German climate policy has been realised at the expense of younger and future generations. One positive development, however, is the fact there are now more and more participatory formats that allow younger people to have their say. The important thing, however, is whether their demands are also reflected in policy.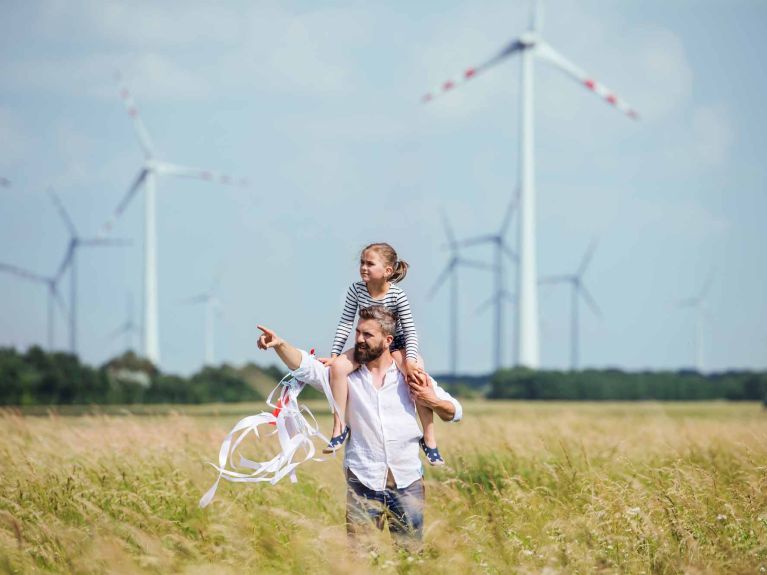 How can Germany become fairer for all generations?
You could, for example, reduce the voting age. Quotas for young political talent in parties and parliaments would also be good. The German Advisory Council on Global Change (WBGU) could be given the right to block draft legislation if it is not equitable for all generations. And the 1.5-degree Celsius target must be made the yardstick for climate policy. The phasing out of coal must be completed by 2030 at the latest and the expansion of renewable energies accelerated.
How does your foundation contribute to intergenerational equity?
Above all, we raise awareness about intergenerational equity and sustainability. Furthermore, we have observer status at the United Nations, where we also succeeded in having the concept of intergenerational equity anchored in the Paris Climate Agreement.