Smart cities
Megacities play a key role in climate protection. The C40 network helps them to exploit it.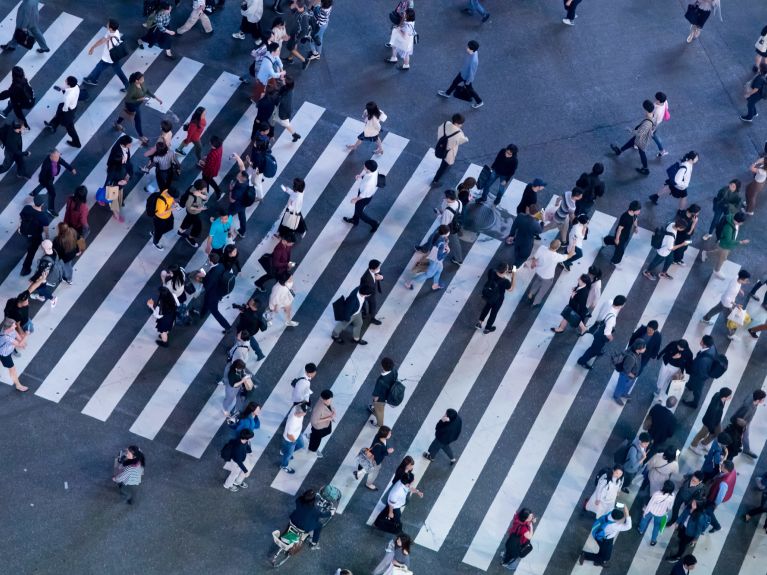 When it comes to climate protection, the focus is usually on individual countries. They are the ones negotiating at UN level and who set the respective national framework for energy, transport or industry. That said, cities are crucial too. There, climate protection is a hands-on task, and it's in cities that people feel the effects of climate change to an especially strong degree.
More than half the world's population already lives in cities, and the trend is upward. Cities account for a quarter of global energy consumption and are responsible for 70-80 percent of greenhouse gas emissions. Major cities suffer most significantly from heat waves. At the same time, more than two thirds of the world's megacities are located in coastal regions and are therefore directly threatened by a rise in sea levels.
Many cities have therefore joined together to form climate alliances. The best known of these is the C40 Cities Climate Leadership Group. Here are a few facts and figures:
Founded in 2005
96 member cities, accounting for more than 650 million inhabitants
A quarter of global economic output
2.4 billion tons of CO2 emissions a year
German C40 member: Berlin; Heidelberg is a member in a consultative capacity as a pioneer in climate protection
The network's goal is to tangibly reduce emissions and convert urban infrastructure so that it becomes carbon neutral. The immense costs for this are something the cities themselves cannot shoulder. To help them search for alternative sources of financing, C40 collaborates with organisations including the Deutsche Gesellschaft für Internationale Zusammenarbeit (GIZ), the German international cooperation agency for sustainable development.
Worldwide, a total of 15 large cities have already been receiving support. One of them is C40 member Quezon City in the Philippines. C40 and GIZ are helping the city of three million install PV systems on school roofs to provide electricity. This is not only a flagship initiative for the national expansion of renewable energy, but also a source of direct and reliable power for the schools, which can also use the units as mustering points and emergency shelters in case of disaster.
You would like to receive regular information about Germany? Subscribe here: