Cities are pioneers of climate protection
How Germany is helping cities around the world deal with the effects of climate change.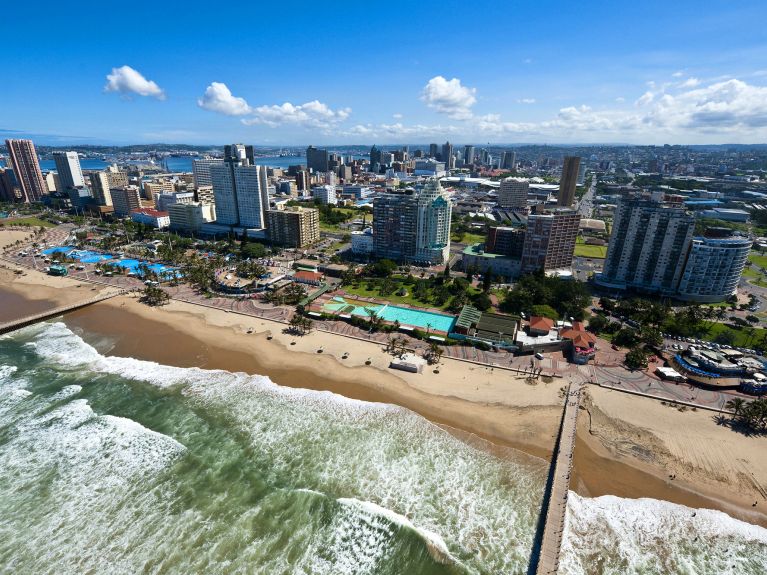 "There is no issue that affects citizens more urgently than climate change," warned Anne Hidalgo, Mayor of Paris, at the first U20 Mayors Summit in Buenos Aires. "Together we must transform our cities and the world." This cause is supported by mayors from 34 cities with 1.5 billion inhabitants, including Berlin and Hamburg. They are now making an appeal to the UN Climate Conference (COP24) in Katowice, Poland.
Network for climate protection in cities
Many municipalities in the Southern Hemisphere are already experiencing the effects of climate change. High tides, flooding and heat waves threaten people's quality of life. Deutsche Gesellschaft für Internationale Zusammenarbeit (GIZ), the German development agency, is realising a project called Cities Fit for Climate Change on behalf of the Federal Government as part of the International Climate Protection Initiative. Chennai in India, Santiago in Chile and Durban (eThekwini) in South Africa are among the partner cities. Over 200 urban planners, administrative staff, politicians, researchers and representatives of non-government organisations from the three countries are exchanging ideas and experiences among themselves and with European cities.
Handbook for climate-friendly urban development
In addition to this, a digital handbook for climate-friendly urban development is being created with case studies from all over the world. In Santiago de Chile the GIZ advised the city administration on climate protection for innovative housing construction and public spaces. In Chennai a competition is generating ideas for transforming areas along a central section of the municipal water canal into a liveable space for residents. It also aims to keep the canal free of waste. In South Africa the project supported the city administration of eThekwini (Durban) in cross-departmental cooperation. This has led to a so-called climate resilience plan, the first in South Africa.
"We are the hands"
"It's about also achieving something after the planning," emphasises Evelyn Matthei, Mayor of Providencia, a commune in the Metropolitan Region of Santiago de Chile. Following cooperation with the Cities Fit for Climate Change project the municipality is pursuing an integrated climate-friendly urban development strategy. The focus here is on involving all communal departments and residents. Infrastructure, transport, waste management and energy management are not only to be redesigned, but also put on a sound financial footing. Nongcebo Hlongwa, climate expert in the city administration of eThekwini (Durban) in South Africa, sees municipalities at the centre of the struggle for climate protection: "We are the hands that put national and international policy into practice."
"Too late for small steps"
There is no time to lose here, emphasises urban planner Vidhya Mohankumar from Chennai. Hundreds of people died in the southern Indian metropolis in 2015 during the worst floods in a century. It has long since become clear to the architect: "We must think and act on a grand scale. It is far too late for small steps."
Network for a new urban agenda