Le Corbusier's work as World Heritage
In 2016 UNESCO will decide whether the œuvre of the Swiss-French architect is given the title of World Heritage. Among Le Corbusier's works are two houses in Stuttgart
04.07.2016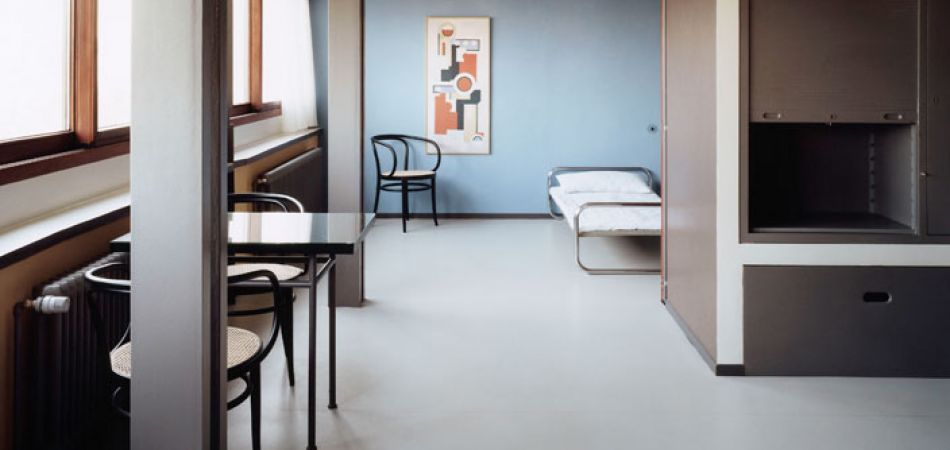 This application is truly global: Argentina, Belgium, Germany, India, Japan and Switzerland are applying jointly for the title of UNESCO World Heritage. What unites them? In all the countries Le Corbusier, one of the most important architects and city planners of the twentieth century, left his mark. In Germany he designed two houses located in the so-called Weißenhofsiedlung in Stuttgart.
The Weißenhofsiedlung, with its 33 flat-roofed houses, was part of the 1927 building exhibition "The Flat", which intended to provide contemporary answers to the question of the "right way of living" and aroused international attention. It was organized by the German Werkbund, the city of Stuttgart and the architect Mies van der Rohe. The settlement was looked upon as a "manifesto of modernism", and Le Corbusier's designs in particular met with great interest. Among other things, the layout of his semi-detached house could be altered by means of sliding walls. The houses demonstrate "Le Corbusier's outstanding role in the architecture of the twentieth century", according to the city of Stuttgart.
The third attempt to date
In July 2016 UNESCO will decide whether the buildings in Stuttgart, together with those in 16 other partner countries, merit the title of "World Heritage". For the applicants, this is already the third attempt. In 2009 and 2011 their application was rejected, on the recommendation of the International Council of Monuments and Sites ICOMOS. This had to do with questions about the definition of "World heritage" raised by the request. Previously, only individual buildings or building complexes have been dubbed with the title. In this case, however, it is the entire œuvre of an artist that is to be honoured. Whether this would dilute the original idea of the World Heritage has been the object of intense discussions. There are now other examples of World Heritage monuments that are not confined to a single location – for instance, the villas designed by Andrea Palladio in the region of Veneto. Friends of architecture worldwide hope that this time the application for Le Corbusier will be accepted.
Session of the Unesco World Heritage Committee, 10 to 20 July 2016 in Istanbul
www.unesco.de/kultur/welterbe/welterbe-deutschland/tentativliste.html