Dedicated to the ethics of AI
These three experts are working to establish responsible behaviour when involved in the field of artificial intelligence.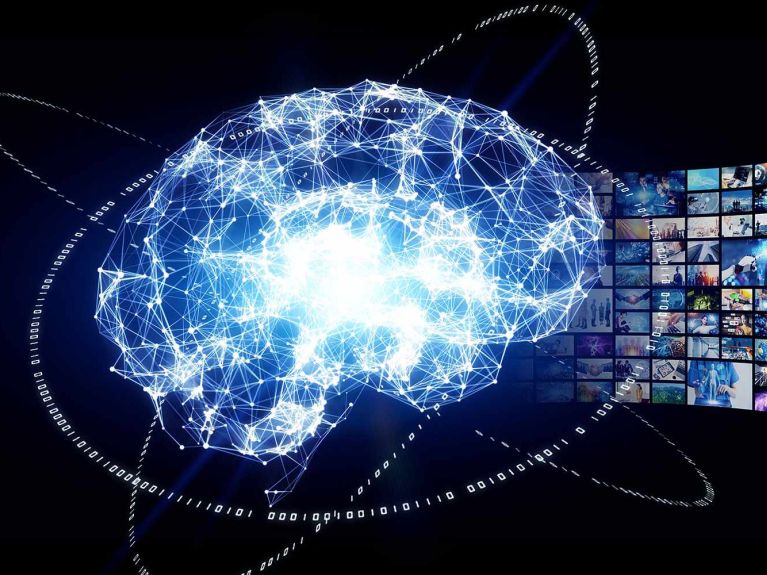 Artificial Intelligence (AI) and digitization will bring about great changes in our lives now and in the future. AI makes a lot of things easier, but it is also being used to violate human rights, discriminate against certain people, or suppress diversity of opinion. Here we are introducing three experts from various institutions in Germany who are involved in developing responsibility in the field of AI.
Eirini Ntoutsi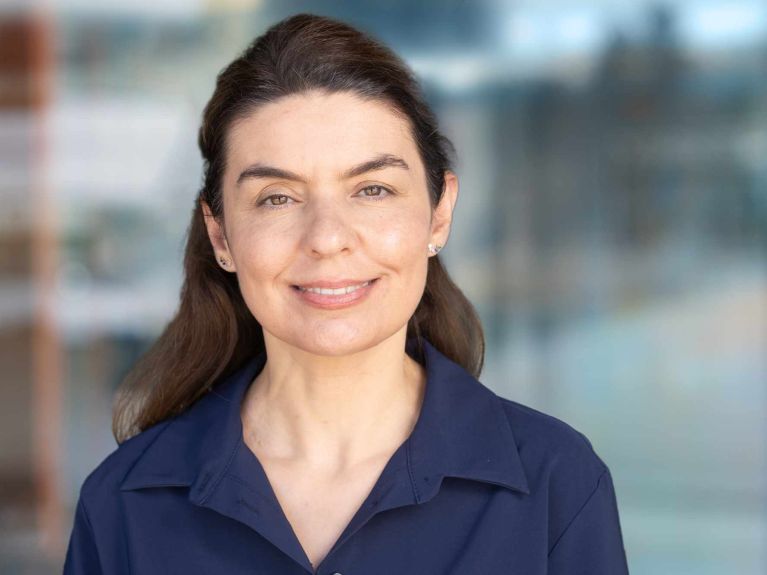 What are the capabilities of Artificial Intelligence (AI)? And what are its permitted limits? Hardly a working day passes without Eirini Ntoutsi having to look for answers to these questions. Since August 2022, the Greek computer scientist has been working as Professor for Open Source Intelligence at the Bundeswehr University Munich. At the university's CODE research institute she and her team are developing intelligent algorithms that are constantly learning from data, oriented on the nature of human learning processes. Ms Ntoutsi says that they are also ensuring that the learned contents have a positive influence on society at the same time. "AI is a powerful technology that can help solve the major challenges facing the world. But it also brings with it numerous risks for individuals and groups. That's why we are charged with the responsibility to understand and minimize the risks and effects," she explains. Fairness through awareness in machine learning and explainable AI (XAI) are two crucial approaches towards realizing the responsible development and use of AI.
Matthias C. Kettemann
Establishing internationl law for global standards in Internet rights and principles is the main concern of Matthias C. Kettemann who is project leader in this area at the Humboldt Institute for Internet and Society in Berlin. Kettemann, who was born in the Austrian city of Graz, is the first professor with authorization to teach Internet law in the German-speaking area. In his work he investigates how law and cyberspace interact, which challenges digitization poses, and how society can be well-prepared for a digital future. Working on behalf of the German Commission for UNESCO, Kettemann prepared a report titled: UNESCO Recommendation on the Ethics of Artificial Intelligence. Conditions for Implementation in Germany. His report is helping ministries, public authorities and other responsible bodies in Germany to implement the Recommendation on the Ethics of Artificial Intelligence adopted by the member states of UNESCO at the end of 2021.
Gergana Baeva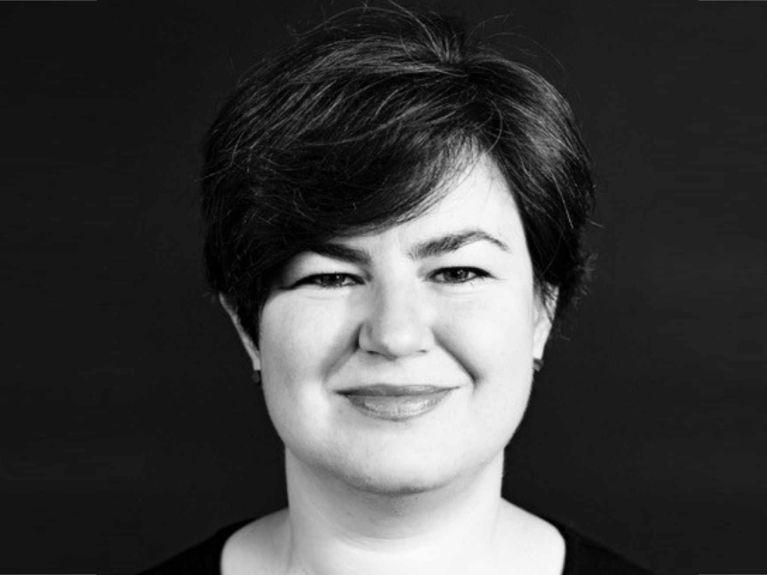 Automated processes and artificial intelligence simplify our daily lives. They ease or improve medical diagnoses, make production processes more efficient, or recommend interesting contents to Internet users. Gergana Baeva is looking into what it takes to make these applications secure, acceptable and trustworthy. She is working at the Center for Trustworthy Artificial Intelligence (CTAI) in Berlin, where she heads the area of artificial intelligence certification. Gergana Baeva, who was born in Bulgaria and gained her doctorate in communications science, is convinced that transparent and clear communication are the most important foundations for greater trust on the part of users.
You would like to receive regular information about Germany? Subscribe here: