Combating pandemics with data
The WHO has opened a hub in Berlin. Researchers plan to use artificial intelligence to identify possible pandemics at an early stage.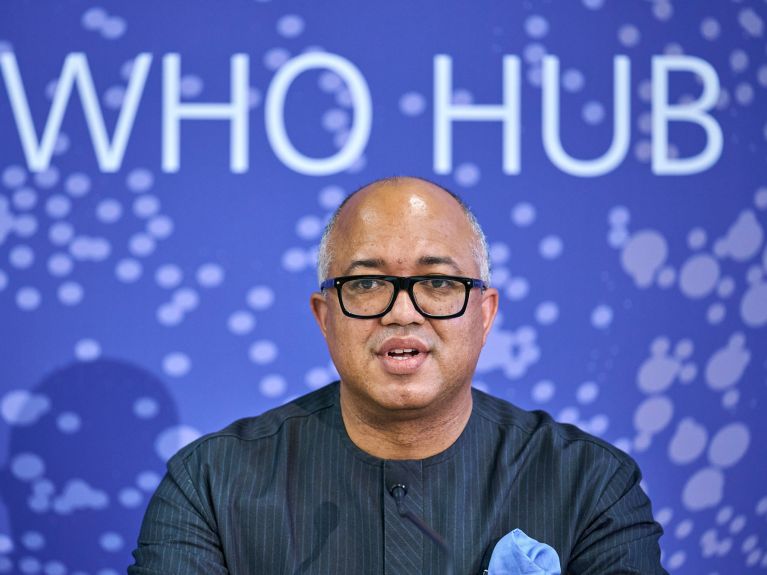 Researchers all over the world agree that it is only a question of time before the next pandemic hits. It is estimated that hundreds of thousands of animal-borne viruses have the potential to cross over to humans one day.
To ensure that we are better prepared in future, the World Health Organization (WHO) opened an early-warning centre in Berlin in early September 2021: the Global Hub for Pandemic and Epidemic Intelligence. WHO Director-General Tedros Adhanom Ghebreyesus said that Berlin, being a dynamic and creative city, was the perfect location for the new centre when he opened it together with German Chancellor Angela Merkel. And the fact that the Charité – Universitätsmedizin Berlin and the Robert Koch Institute – both of which are partners of the centre – are located very nearby will create a conducive research landscape and ensure that expert personnel are on hand in the event of an emergency.
Top-class international personnel
Top-class international researchers work at the centre. Its director is the Nigerian epidemiologist Dr Chikwe Ihekweazu. A renowned scientist, he previously worked in Nigeria, England and South Africa, as well as at the Robert Koch Institute.
Large amounts of information are to be collated at the Berlin hub and analysed with the aid of artificial intelligence (AI). For example, the centre will be studying worldwide data about suspicious diseases and animal health, but also things like weather and climate data because they can have an impact on the outbreak of infectious diseases.
The hope is that this will allow emerging pandemics to be detected before they become unstoppable. At the opening of the centre, WHO Director-General Ghebreyesus expressed this hope by saying: "Viruses spread quickly, but data spread even more quickly."
You would like to receive regular information about Germany? Subscribe here: