Health has a future
Germany is looking for workers in the health sector. We present four courses of study that can make you a sought-after specialist.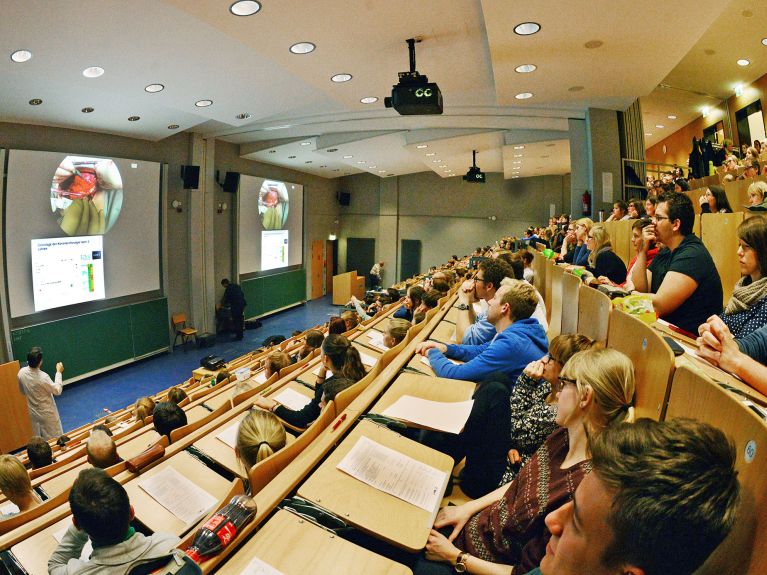 1) Medicine
Because many German doctors will soon retire, a new generation of physicians is needed. Those interested in studying medical must apply at www.hochschulstart.de, regardless of which university they want to study at. There is a numerus clausus for medical studies, which often requires a grade of 1.0. This can be improved by taking the medical test, and many universities also take into account previous practical experience such as training in the medical field. In North Rhine-Westphalia, places are reserved for applicants who undertake to practice as a general practitioner in rural areas. There are numerous scholarships  and funding programmes for future country doctors.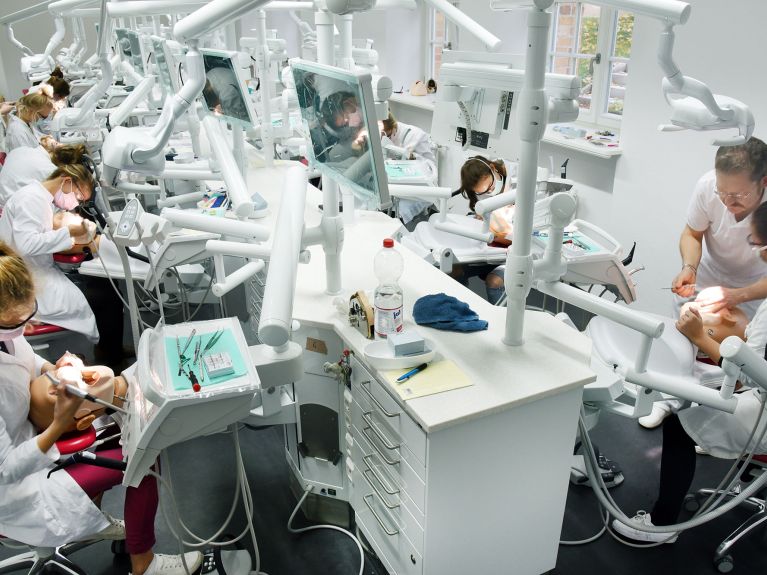 2) Public Health and Health Sciences
While medicine looks at the individual, the interdisciplinary degree programme in Public Health is about the health of the entire population. In this field, scientists develop prevention concepts and solutions to common health problems on the bases of medicine, psychology and the social sciences.
Prevention is also the subject of the Health Sciences. They prepare students to become experts in nutrition, fitness and health management.
3) Health Care Management
The bachelor degree in Health Care Management combines medical basics with business administration and specialist knowledge of the healthcare industry. Health managers know their numbers and the medical basis for a working calculation.
4) Artificial intelligence (AI)
Robots in the operating room or a digital patient twin for trying out cancer therapy: artificial intelligence is becoming increasingly important in medicine. That is why many universities now offer a degree in medical informatics. Engineers and electrical engineers can also work in the healthcare industry.
In the bachelor programme Data Science in Medicine at the Ulm University of Applied Sciences, students learn to use the basics of computer science, math and statistics for medical purposes. The bachelor programme in Humanoid Robotics at the Beuth University of Applied Sciences in Berlin teaches students how to build robots.