Universities as places 
of integration
The Federal Ministry of Education and Research is making it easier for refugees to gain access to higher education with a special package of measures.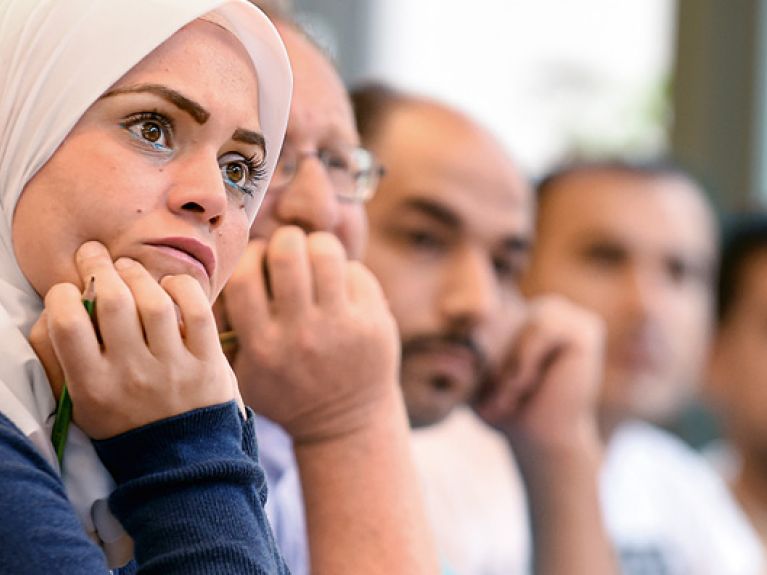 They are centres of multiculturalism and places of integration: universities play a central role in far more than just education. They also fulfil an important social purpose. "If integration is to succeed, then it will happen through education," says Federal Education Minister Johanna Wanka. For this reason, the German Academic Exchange Service (DAAD) has developed a second package of measures for refugees, with the Federal Ministry of Education and Research (BMBF) providing 100 million euros in dedicated funding. The aim: to pave the way for refugees to study at German universities. The package identifies refugees' skills, ensures they are capable of studying and fosters their 
integration into universities. Wanka already launched an initial 130-million-euro programme for language-learning and vocational training for refugees at the end of September 2015.