Studying forests
Forestry courses cover a broad spectrum of subjects, ranging from the ecosystem to the use of wood and climate protection. Four examples.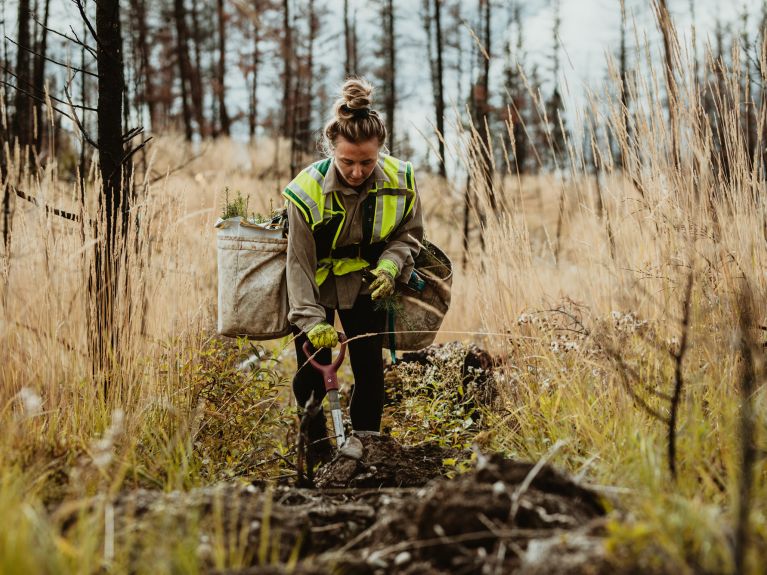 1. Sustainable use of resources
Forests are complex ecosystems, and at the same time wood products are becoming increasingly popular. How can we keep the balance here? The bachelor's degree program in forestry and resource management at the Technical University of Munich lays the foundations for concepts of holistic usage. The socio-political significance of natural resources plays just as important a role in the program as do scientific content and the technical utilization of wood.
2. How forests affect climate
Why is it better not to build garden furniture out of poplar wood? This is what you learn in the forestry and forest ecology bachelor's degree program at the University of Göttingen. The course is interdisciplinary, combining courses in the natural and engineering sciences, computer science, economics and law with a close practical focus on forests and wood. And for those who want to learn even more, there is a postgraduate master's program.
3. Green IT for forests and the environment
Forests and information technology? That fits together. Environmental information technologies (EIS) and "Green IT" applications in global forestry are the focus of the English-language master's degree program in Forest Information Technology (FIT). In cooperation with the Warsaw University of Life Sciences, the Eberswalde University for Sustainable Development trains digital experts for future work in forests and the environment.
4. Managing subtropical landscape areas
One of the oldest forestry training facilities in the world is located directly next to the Tharandt Forest; today the campus belongs to the Technical University of Dresden. Forest ecosystems and their diverse links to the environment and society are the focus of forest science studies there. The English-language master's program Tropical Forestry also deals with exotic plantation forests. The program teaches how sustainable management concepts for forests, agroforestry systems and urban green spaces can be developed.
You would like to receive regular information about Germany? Subscribe here: