A wave of green is engulfing our cities
Whether it is a question of growing veggies on pavements, creating oases of calm in the hustle and bustle of everyday life or providing hotels for insects: there is no end to the possibilities offered by urban gardening. We present three of the latest gardening trends.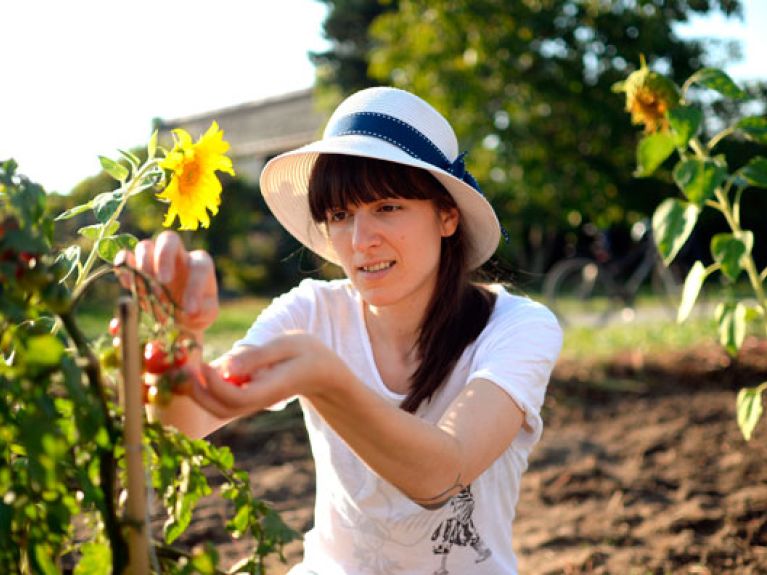 Germany. Berlin's Marzahn district is full of greenery, blossoms and the fragrant scent of flowers. In an area covering 104 hectares, everything will revolve around gardening there from April until October 2017. With more than 5,000 events and exhibitions about garden art and landscape design, green urban spaces and lifestyle, the International Garden Exhibition IGA will be attracting visitors from far and wide.
Nine model gardens will present simple but innovative design ideas for gardens, courtyards and roofs. Visitors can find out about useful and ornamental plants, traditional handicrafts and the recycling of materials, as well about ways to green up particularly shady courtyards or provide protective havens for small animals and insects. Here are three trends.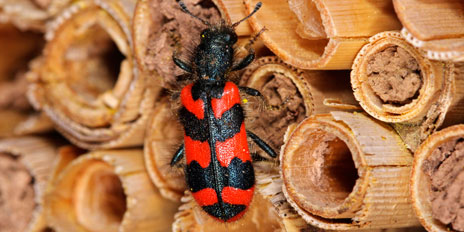 City garden
Urban gardening, a movement that originated in the USA, has been a phenomenon in Germany for many years. Urban gardeners use any available space – gaps between buildings, the roofs of homes or underground carparks, or road verges. If the ground is sealed or not suitable for growing plants, they switch without further ado to planting in baker's trays, old flower pots, discarded Tetrapaks or pallets instead. Many cities support such activities, as the small and larger-scale urban gardens often become places for social get-togethers.
Balance garden
One trend in the new garden season is to meditate in a natural environment. A "balance garden" is a place of relaxation and equilibrium that is intended to create a calm atmosphere. Delicate plants and minimalist materials, such as hanging clay pots containing water reed for example, are suitable for combining with the clear forms of the olive. Another approach draws on inspiration from monastery gardens: beautiful green and blue useful plants – such as lavender and grapevines – are combined with natural materials. Different types of surfaces, like a terrace with a labyrinth pattern, encourage you to let your eyes and thoughts wander.
Animal garden
Honeybees and bumblebees are important for nature, and this is just as true in our own gardens – they pollinate fruit trees, for example. However, wild bees in particular are finding less and less space for themselves in densely-populated areas these days. Unlike honeybees, they tend to live alone, build their nests on their own and also have to find food for their young themselves. Building a bee hotel is a big help for wild bees, and is easy to make yourself using natural materials such as chunks of wood, hollow stalks or bamboo cane. Simply drill nesting holes of different sizes into circular pieces of wood, stack one on top of the other and connect them, and then hang them up in a sheltered spot. Soon your garden will be buzzing with the sound of bees.