Overland towards the rising sun
How Walter J. Lindner, German Ambassador to India, discovered the subcontinent for himself in the 1970s.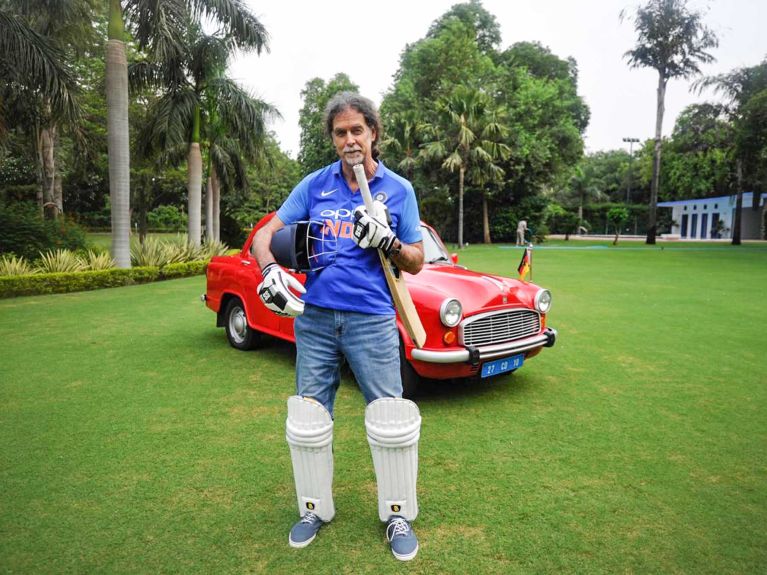 How Walter J. Lindner, German Ambassador to India, discovered the subcontinent for himself in the 1970s.
Mr Lindner, you have been German Ambassador to India since April 2019 and introduce yourself on the website with the following words: "After travelling to India as a 20-year-old with a backpack and a lot of time, the country and its people have remained close to my heart." What did you find so fascinating about India at that time?
A fascination with India was something I shared with many in my generation. Anti-Vietnam War protests, open-air rock festivals and reading Herman Hesse's Siddartha were as much part of the hippie movement as the Pink Floyd café and magic mushrooms. For me as a musician this also included the benefit concert for flood victims in Bangladesh that brought George Harrison, Eric Clapton and many of our rock idols together with the exceptional Indian musicians who performed with Ravi Shankar before 40,000 people at Madison Square Garden in New York on 1 August 1971. Like many thousands in my generation, I watched this on television as a 15-year-old and have been inspired by this discovery of India ever since.
And then you travelled there?
Five years later, I had saved enough money from taxi driving, truck transports and my non-military national service to set off overland towards the rising sun. When I finally arrived in India after six strenuous months of travelling through Turkey, Iran, Afghanistan and Pakistan, first of all I had to correct my idealised stereotypes and expectations: I did not find everyone meditating under bodhi trees, neither was there the tranquillity for enlightenment, nor was I prepared for the masses of people or the poverty. It was only after many months and journeys from Amritsar to Kerala and Kolkata that I came closer to making a more balanced appraisal.
What shaped your views? What did you learn?
What remained after four years of travelling around the world was a lifelong attraction to an India of contradictions, of an explosion of the senses, of fullness of life and of omnipresent spirituality. One thing is clear: India is not and has never been an easy travel destination; it does not receive you with a soothing sense of well-being. No, India confronts you with a veritable blitz of colours, smells, sounds, encounters and the most intense impressions, which are very often strenuous and not easy to deal with.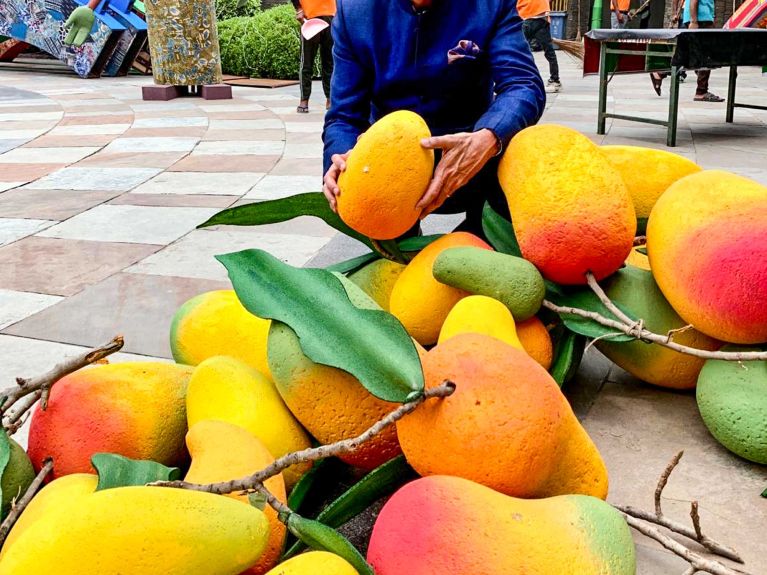 On your website you write: "Everything has come full circle and now I can intensify the very close relations between our two countries." What has changed?
Of course, India has changed enormously in the 42 years since I first went there. It has skyscrapers, metros, IT headquarters, impressive infrastructure and a sophisticated lifestyle characterised by digitalisation, modern cars and social media – like almost everywhere in the world today. Nevertheless, 40 years is just a tiny period of time for Indian culture with its 7,000 years of history. Naturally, the breath-taking artworks, temples, shrines, mosques, palaces and forts will remain magnets for millions, the countless festivals and rites will continue to be celebrated and the country remains a marvel of diversity and depth. A walk along the ghats of Varanasi or around the Spice Market in Old Delhi is like a journey through time to earlier centuries – and yet they are part of the dynamic everyday life in India today.
Compared to China, for example, India is not so much at the centre of German public attention. Why is that the case? And where do you see potential?
It is true: India could and should take a much greater place in the public eye in Germany and Europe. Especially in a crisis-ridden world – take Iran, Syria, the refugee situation in the Mediterranean and North Africa, and also Brexit – we should be much more conscious of the opportunities and the potential that exists in our relationship with India.
Indians make up one fifth of all the people on the globe. The population is extraordinarily young. Relations with Germany are very good: we have over 21 billion euros of trade, a larger number of Indian students in Germany than in England and a joint effort for a reform of the United Nations Security Council as part of the Group of Four, to name just a few points.
You are said to be a somewhat "different sort of diplomat". You're actively involved in making music and have long hair. How do you interpret your "job"?
Someone with more of the aura of a rock musician may stand out in a diplomatic world that is still largely characterised by protocol and hierarchy. The secret here lies in authenticity and keeping your feet firmly on the ground. I am simply also a musician. Neither a law degree nor the diplomatic title of ambassador has done anything to change that. That's also true in India. And if you take a look at my Twitter account, I don't seem to be doing much wrong.
Interview: Martin Orth
You would like to receive regular information about Germany?
Subscribe here: