Dances on waves
Nuremberg surfer Sebastian Steudtner has set an incredible record but wants to achieve even more.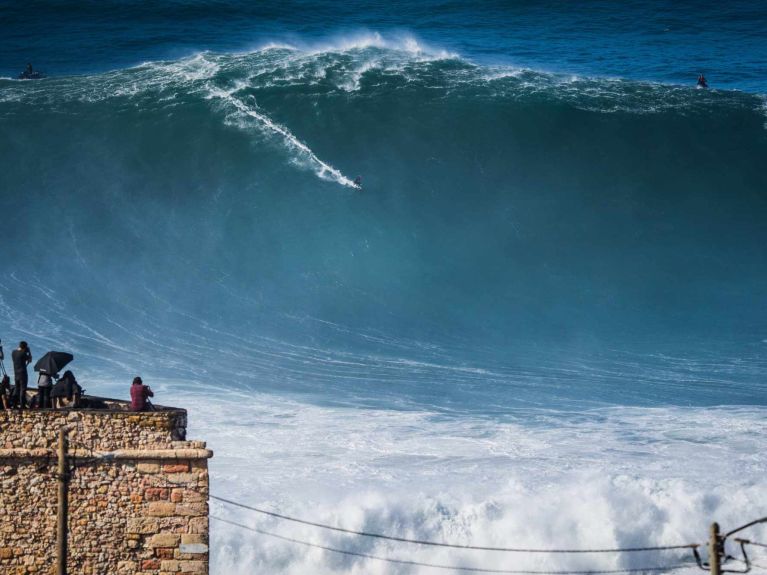 Sebastian Steudtner has achieved his goal. At the age of 16 he moved from Bavaria to Hawaii to learn how to surf. Now, 21 years later, he has done what he always dreamed of doing. The 37-year-old has surfed the biggest wave that anyone has ever conquered. Though it took a long time for the data to be recorded and analysed, it is now official: the monster wave that Steudtner rode on 29 October 2020 in the Portuguese fishing village of Nazaré was 86 feet high – that's 26.21 metres.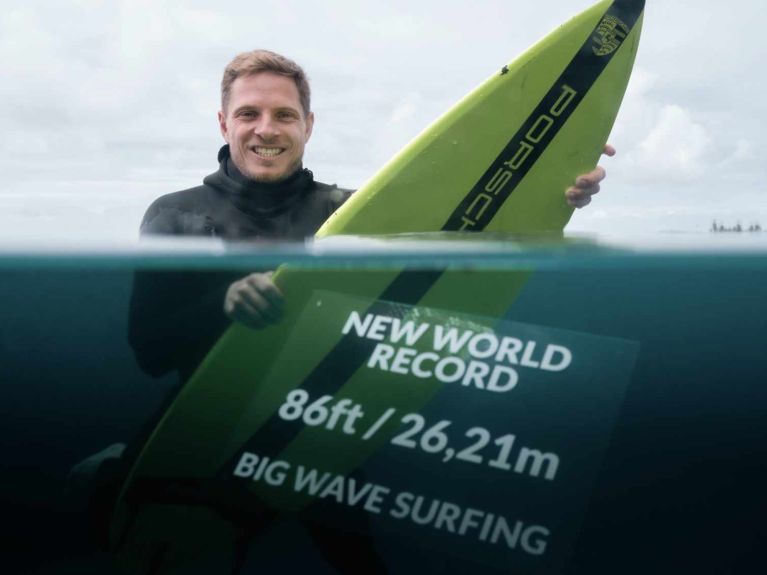 Steudtner seems somewhat exotic among the world's best surfers, for the big wave surfer scene is traditionally dominated by American, Australian and Brazilian athletes. At the age of 18, the boy from Nuremberg took a decision in Hawaii that initially made people smirk. He claimed that he would one day ride the biggest wave ever. Steudtner never lost sight of this goal over the following years, despite all the obstacles and setbacks he experienced.
To earn a living he spent five years pouring concrete in Hawaii. In Europe he worked as a touring lecturer and a nightclub bouncer before finding his fortune in Nazaré in Portugal. Before that, his visa for Hawaii had not been extended, so he moved to Ireland – 50,000 euros in debt – to try his luck there. Then he moved to Nazaré and caught the biggest wave of the year.
Now his debts have been paid off and Steudtner has the backing of top sponsors such as Porsche, Siemens Healthineers and Schaeffler, three major German industrial companies. With their help, he wants to further advance his sport. At Porsche, he is working on aerodynamic enhancements in a wind tunnel. Siemens is programming a "virtual twin" with data supplied by a suit fitted with sensors. Schaeffler is developing a special surface coating to increase the board's glide.
"All the work is geared to making it possible to surf much bigger waves," says Steudtner. Nonetheless, he has no intention of chasing ever higher waves at any price. "It's all about my passion for the sport," he explains. "It's important for me to enjoy what I'm doing."
You would like to receive regular information about Germany? Subscribe here: