Learning to live with pandemics
What is student life in Germany like during the pandemic? A student from Italy tell us how he is coping.
Interview: Maren van Treel / 21.01.2021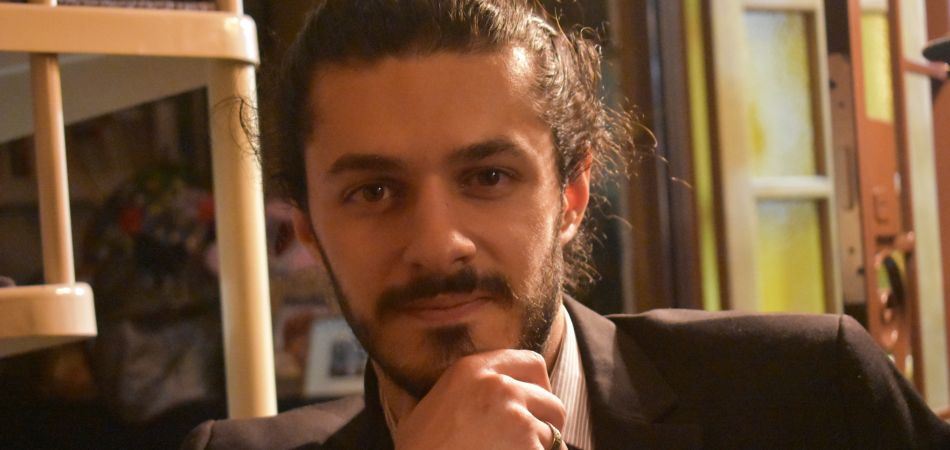 Emanuele Savagnone (23) from Italy studies composition at the Mannheim University of Music and Performing Arts. He first came to Germany in 2016 as an Erasmus student and returned in 2018 to study a Master's degree which he will finish this year.
Emanuele, what does your everyday life in the pandemic look like?
It's slow. I'm taking all my classes online. Before, I was used to a very high level of exchange with the other students and a relatively high frequency of travel in Europe. Even after all these months it's still a hard time and I think it's especially depressing for young people, even more so for students like me who live alone and abroad. It's very hard to be lonely almost full-time. At least I'm very lucky that several other students live in my building which made it possible to meet a little bit. But I understand that the restrictions are very necessary.
How does the pandemic affect your student jobs?
I used to work as a choir conductor which is impossible in the pandemic. I'm a scholarship holder of the DAAD until this month and I was counting on my job as a choir conductor to go on after that. If it hadn't been for my DAAD scholarship, it would have been much harder. But recently, I found a job I might begin: producing educational videos for a foster home which only requires a piano, at least in my case. I think that would be an excellent opportunity.
If it hadn't been for my DAAD scholarship, it would have been much harder.
Emanuele Savagnone, student of music
Are there things you are grateful for?
Yes, I wanted to learn electronic music and having to be indoors for a long time accelerated the process.
What are your fears concerning the pandemic?
I'm sure the pandemic will leave a scar on society. But the real fear is that we are going to live with the pandemic for years to come or that other pandemics are going to spread.
Is there something you are hoping for?
My hope is that society will learn how to live with pandemics because I believe there is the possibility that there will be other pandemics in my lifetime. I also hope that when this pandemic ends I will have some time to unwind.
What's next for you?
I will be in Mannheim and graduate and I'm considering studying electronic music in Mannheim. I may work in a more digitalised way and I might take the opportunity to become a video producer in the field of music. I hope I'll also have some new ideas.
You would like to receive regular information about Germany? Subscribe here: