My wish: a return to normality
People in Germany have had very different experiences of the corona pandemic. Today we present one doctor's view.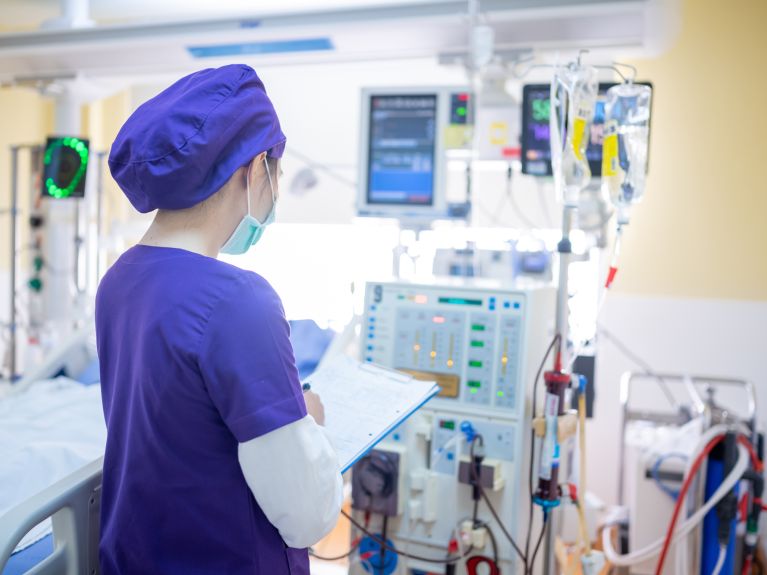 Dr Michael Horacek works at the Alfried Krupp Hospital in Essen, where he is responsible for the Internal Medical Intensive Care Ward as departmental physician and specialist for internal medicine and cardiology. Before that he spent ten years working as a cardiologist and intensive care doctor at Essen University Hospital.
Dr Horacek, what is your daily work routine like in a pandemic?
In the meantime all new patients are classified as potential Covid cases until we have evidence to the contrary. We handle them accordingly with appropriate protective equipment. On our way to the hospital, too, we wear our masks and don't take them off, unless we're alone in the room. That has a very strong influence on your everyday routine.
What do you find particularly difficult?
The strict visitor rules are meaningful, but they are very burdensome. We place great emphasis on keeping family members aware of the current state of patients by telephone, and we try to enable them to contact their loved ones on mobile phones. You often can't allow relatives of Covid patients into the room, even when the patient is very poorly. That's a strain. The patients really need contact with their families.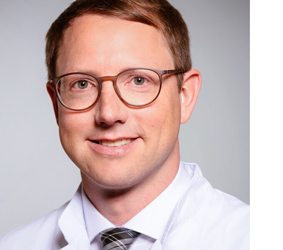 What can we learn from the pandemic?
We have already learned a great deal about pandemic management, and I believe that policymakers are also learning something new with every step we take. Basically, I find it very positive that German society is taking care, above all, to protect the most vulnerable people.
Is there anything you wish for the future?
I would wish that we return to normality as soon as possible. As a result of the pandemic I have experienced far fewer restrictions at work than many other people, for whom it is now important to get back on their own feet again financially. I also hope that as many people as possible get themselves vaccinated so that we can overcome the pandemic.
You would like to receive regular information about Germany? Subscribe here: