The network against corona
There are no patent recipes for containing the COVID-19 pandemic. Nevertheless, Germany can rely on three strengths.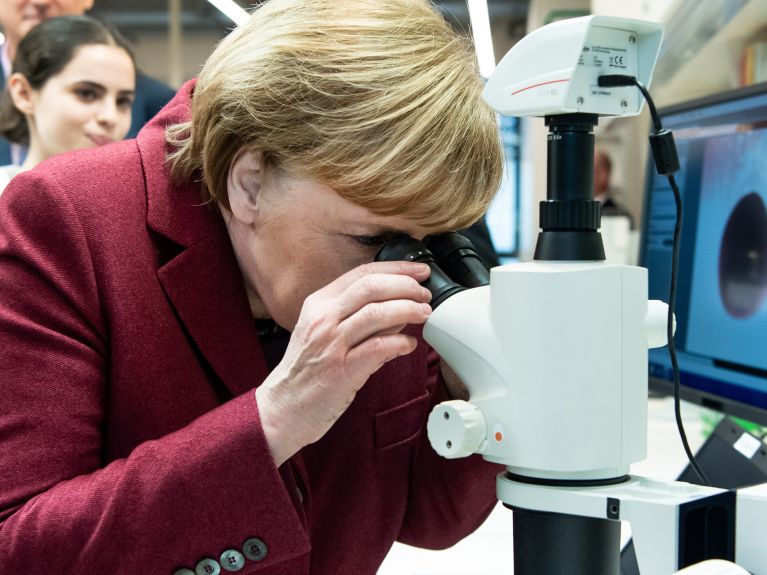 1. Scientific policy advice
Not only the Federal Government, but also the German states and municipal authorities make their decisions on the basis of scientific findings. In corona times these come primarily from four institutions. The Robert Koch Institute in Berlin observes the development of the infection and announces the daily case numbers. The Helmholtz Centre for Infection Research in Braunschweig uses mathematical models to develop forecasts of the further course of the pandemic. The Paul Ehrlich Institute near Frankfurt am Main assesses the benefits and risks of vaccines and makes decisions on their approval. The German National Academy of Sciences Leopoldina in Halle makes recommendations on this to policy-makers.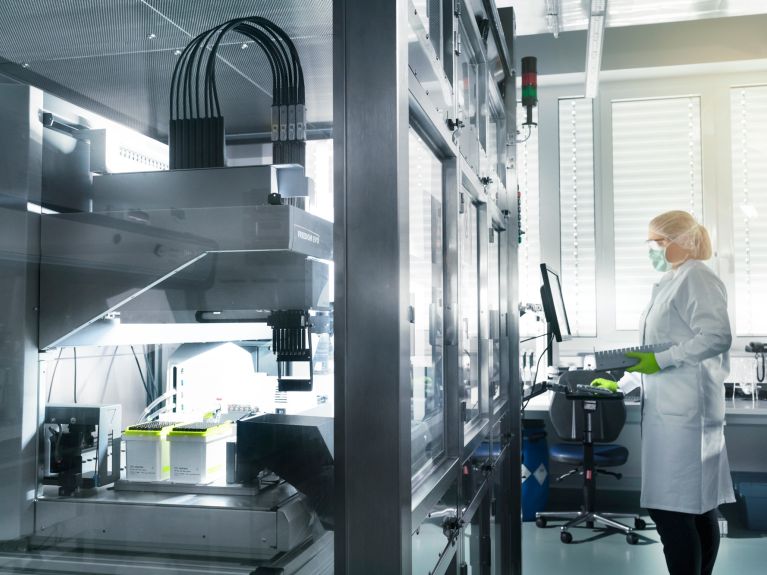 2. Innovative pharmaceutical research
Germany has a large number of researching pharmaceutical companies. They invest over 7 billion euros a year in the development of new and better medicines. That is the equivalent of roughly 30 million euros every working day. Development is currently taking place on more than 400 medicines for over 145 different diseases that could gain approval or have their approval extended by the end of 2023 at the latest – a majority of them for treating cancer. This is a field on which Biontech in Mainz and Curevac in Tübingen were also working before they successfully began development of a corona vaccine. Their vaccines are based on innovative mRNA technology and lead the world.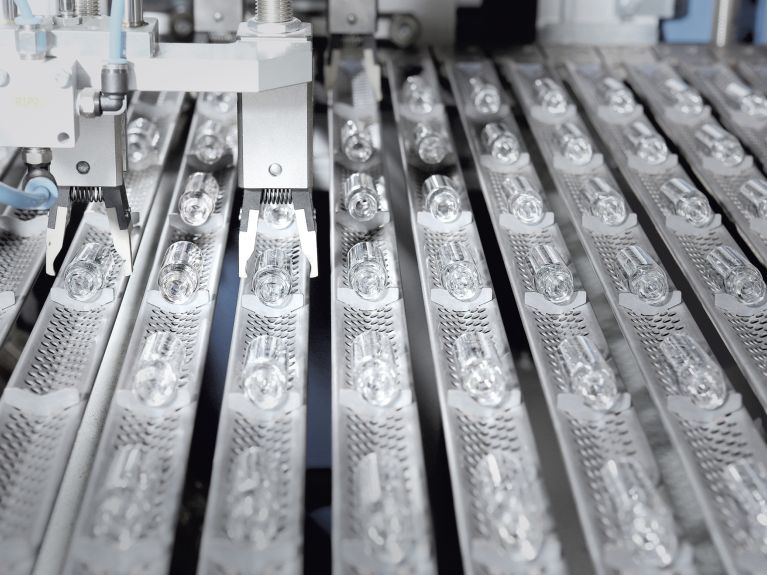 3. Strong industrial partners
Scientific studies and pharmaceutical innovations would not be of much value without strong industrial partners. Since the beginning of the pandemic, Dräger, the Lübeck-based medical technology specialist, has been supplying Germany and the world with protective masks and ventilators for intensive care units. Numerous chemical firms, such as Evonik in Essen and Wacker in Munich, have jumped in as suppliers or contract manufacturers of vaccines to increase supply. And Schott, the Mainz-based specialist glass manufacturer, is already producing small bottles for transporting the highly sensitive vaccines. They consist of Type 1 borosilicate glass, a very pure form of glass that is specially hardened and coated so that chemical reactions cannot take place with the vaccines.
You would like to receive regular information about Germany? Subscribe here: