Answers to questions about corona
Where did Covid-19 first appear in Germany? How is Germany dealing with the coronavirus? We answer questions that are frequently asked on Google.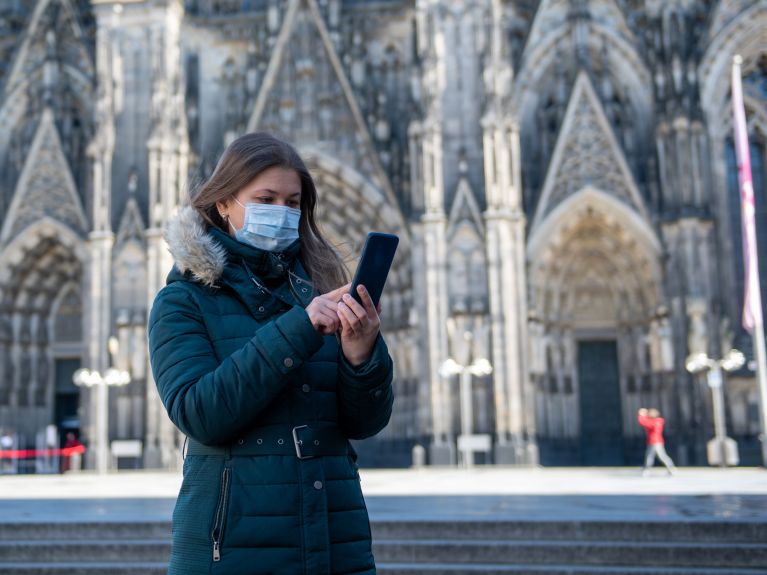 How did Covid-19 start in Germany?
The first infection with the novel coronavirus was confirmed in Germany on 27th January. A man from Bavaria had become infected. However, the first major Covid-19 outbreak in Germany occurred in the municipality of Heinsberg in North Rhine-Westphalia. A study is now to be carried out there to find out which of the measures taken are useful. Our timeline shows you the exact course of the coronavirus in Germany.
How is Germany dealing with the coronavirus?
Since the outbreak of the coronavirus, Germany has been trying to flatten the curve of new infections so that the healthcare system is not overburdened. Encouraging people to stay at home and placing restrictions on public life are the most important measures. At the same time, thousands of additional intensive-care beds have been created. Emergency aid and short-time working aim to mitigate the economic impact. In addition, the country is participating in aid deliveries, has taken in seriously ill patients from other countries and has sent doctors all over the world.
Why does Germany have a low coronavirus death rate?
It is true that the death rate from the coronavirus is relatively low in Germany compared to many other countries. Looking at the number of deaths per confirmed case, Germany has a figure of 3.6 percent – the UK, Spain and Italy, by contrast, have rates of over 13 percent. The Robert Koch Institute has explained this by saying that Germany tested comparatively widely from the beginning and thus discovered the pathogen early on. But demography and the quality of the healthcare system can also play a role.