Germany's most beautiful bike paths
Discover Germany's scenic landscapes and cities by bike. The road network is extensive and well laid-out. Here are a few tips.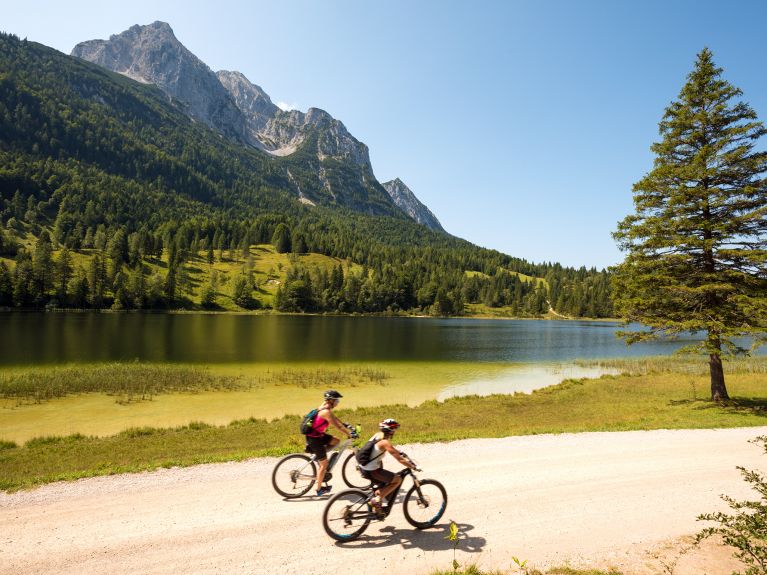 On bike you can explore all Germany – inexpensively and in an environmentally friendly way. Here we introduce you to four particularly beautiful bike tours.
Baltic Sea Cycle Route
Here you bike with a view of the sea and a cool breeze on your face: the approximately 800 kilometer-long Baltic Sea Cycle Route runs from Flensburg along the Baltic Sea coast to Ahlbeck on the island of Usedom. The route offers miles of sandy beaches, varied landscapes, seaside resorts and idyllic fishing villages. The bike path is mostly flat and ideal for families with children.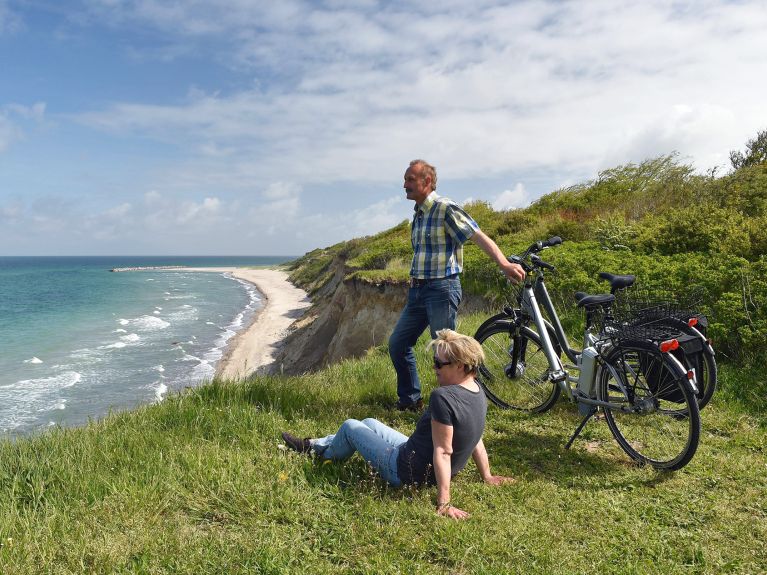 Main Cycle Route
The Main Cycle Route accompanies the River Main from its source to its estuary: it leads through almost 600 kilometres of the idyllic Fichtel Mountains, Franconian Switzerland, the Franconian Forest and, as a contrast, the vibrant metropolis of Frankfurt. On the roadside between Bamberg, Würzburg and Mainz, you can expect sights and regional specialties; just dismount and discover.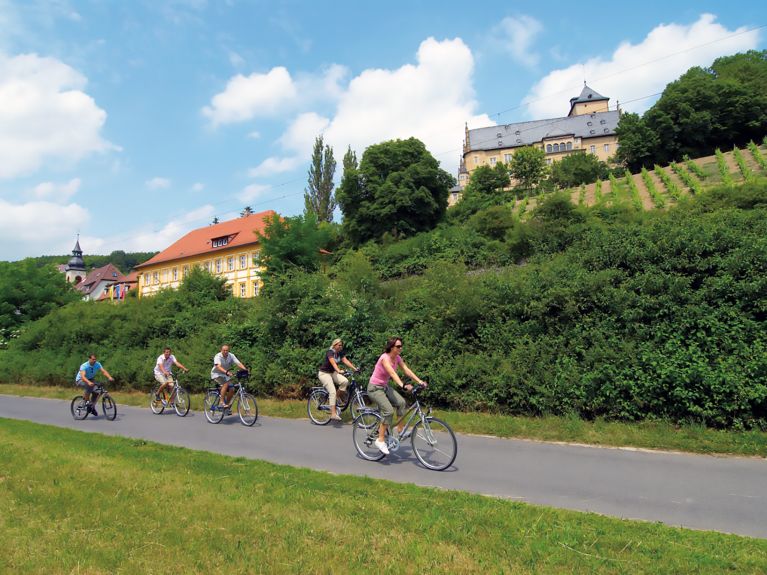 Elbe Cycle Route
The Elbe Cycle Path is popular with families with children. It starts in Czech Špindlerův Mlýn (Spinderlmühle) in the Giant Mountains and is about 1,220 kilometres long. 840 kilometres lead through Germany to Cuxhaven, where the Elbe flows into the North Sea. In Germany, the road is mostly asphalted, flat and car-free almost everywhere. On the tour there are many sights to discover, such as the Romanesque cathedral in Havelberg, the UNESCO World Heritage Bauhaus and master houses in Dessau, the Saxon Wine Route and the Elbe Philharmonic Hall in Hamburg.
Lake Constance Cycle Route
This route leads along the Alps from the largest lake in Germany, Lake Constance, to the most beautiful mountain lake in the country, the Königssee. There are some challenging climbs along the way, but the effort will be rewarded: spectacular views, the famous Neuschwanstein Castle and Bavarian mountain villages are highlights of this tour. There are many good overnight accommodations along the way.