A rather special ESC
The Eurovision Song Contest will also be coloured by the Ukraine war in 2022. Germany is to be represented by 24-year-old Malik Harris.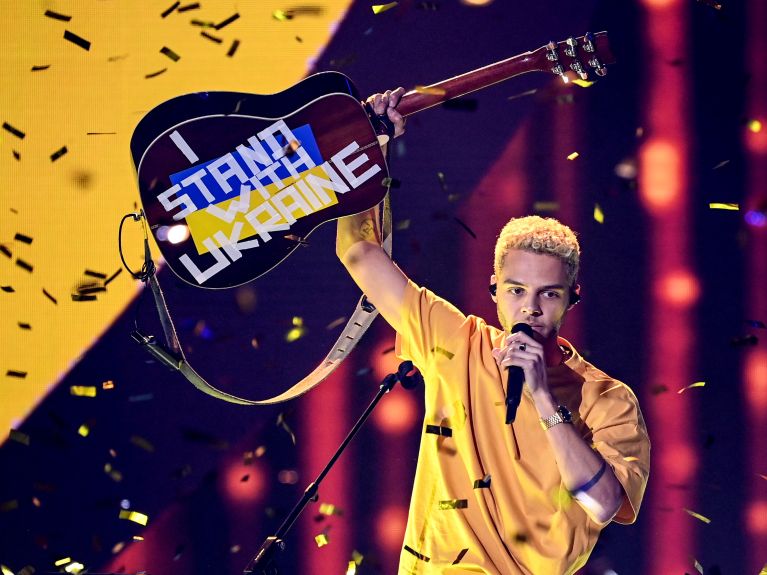 From soft ballads to powerful rock anthems, from solo guitar performances to extravagant stage shows: every year, millions of people tune in to the Eurovision Song Contest (ESC) to see the huge variety of artists representing their respective countries. In 2021, Europe's biggest music competition attracted more than 180 million TV viewers worldwide. Nearly eight million people in Germany watched the show – more than in any other country.
The global interest in the competition is also likely to be undiminished when this year's ESC final is broadcast from Turin in Italy on 14 May – and yet the event will be rather different from usual. This is because the war in Ukraine will also colour the 66th Eurovision Song Contest. On 25 February, just a day after Russian soldiers invaded their neighbouring country, the European Broadcasting Union (EBU) excluded Russia from the competition. 40 countries will be taking part in the ESC, with Germany to be represented by 24-year-old Malik Harris with his pop song "Rockstars".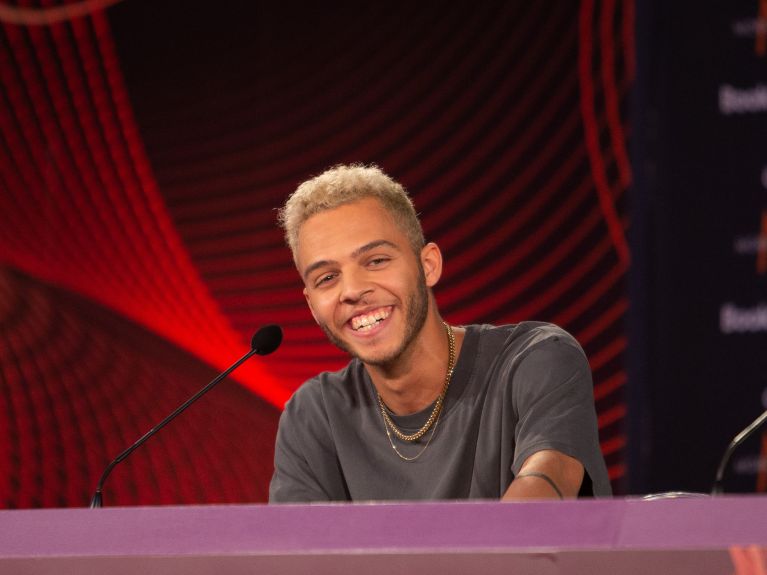 The ESC and the war against Ukraine
It is 40 years since German singer Nicole won the ESC with "Ein bisschen Frieden" (A Bit of Peace) at the age of just 17. Her song could hardly be more topical this year. In 2022, the song "Stefania" by the Ukrainian band Kalush Orchestra is inevitably linked to the war taking place in their home country. As band founder Oleh Psiuk told German daily "Frankfurter Allgemeine Zeitung": "The song was written long before the war. Though many people can identify with the lyrics, it is solely and definitively about my mother. Following the invasion of the Russians, many people started to search for an additional meaning in it. Like those who are sad that they cannot see their mother just now. That is why the song is now in the hearts and ears of the Ukrainians." Kalush Orchestra is one of the acts tipped to win this year's ESC: their song blends traditional Ukrainian folk music with modern elements such as rap and pop.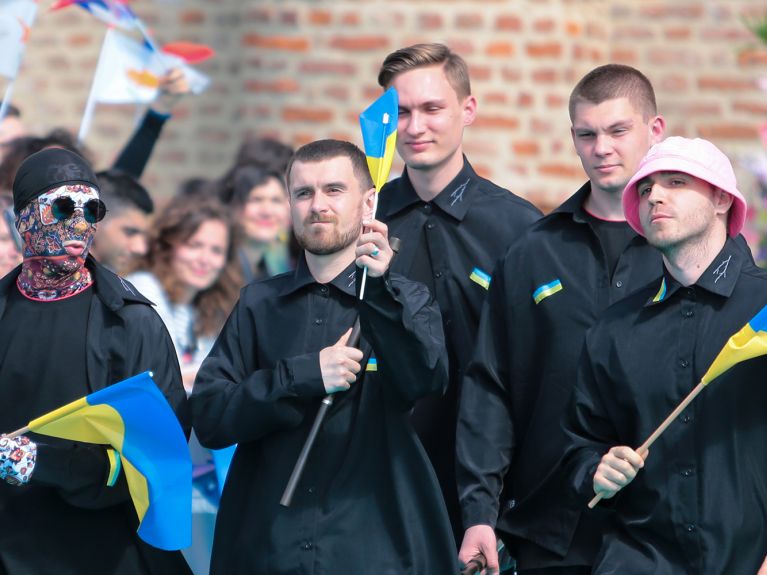 German entry Malik Harris with "Rockstars"
The German-American pop singer, rapper and songwriter won the German ESC qualifier  "Germany 12 Points". The 24-year-old is from Landsberg am Lech in Bavaria, where he still lives today. One of the songs he became known for was "Faith", which is also regarded as a Black Lives Matter anthem. Talking about his ESC entry for Germany, he told the German Press Agency: "I feel totally honoured to have been selected." His song is about "our childhood and youth, when all of us were little rock stars who gave no thought to anything and just floated through life, carefree and untroubled". Last year, it struck him that "we all lose some of this youthful happy-go-lucky attitude as we get older." Though Malik is not one of the favourites, the ESC has always been full of surprises.