Insider tips for a trip to Germany
There's more to Germany than Berlin and Neuschwanstein Castle. Three international travel bloggers tell you their favourite places.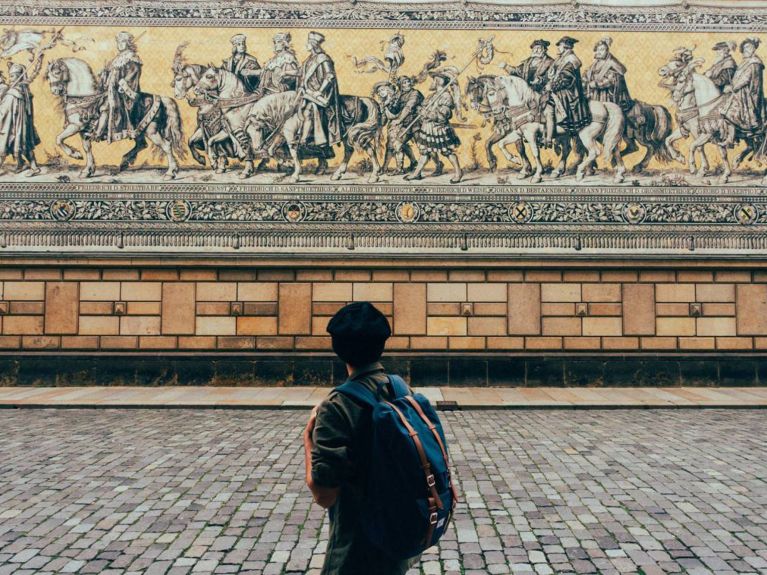 "Don't miss the incredible castles!"
Those visiting Bavaria are likely already familiar with the famous Neuschwanstein Castle, but my tip for castle lovers visiting Germany is to not miss the dozens of other incredible palaces in the state. For example, there's the Herrenchiemsee New Palace which was built as a copy of Versailles on an island in one of Bavaria's most beautiful lakes, and the Schleissheim Palace Complex, which is home to stunning gardens and interiors. With a special pass you can explore them all for one low price!
"I highly recommend you to visit Dresden"
Dresden is best known for the sheer beauty of its tourist attractions. The old town area is full of stunning architecture from the old Roman Catholic cathedral, the Katholische Hofkirche, to the beautiful porcelain mural "Fürstenzug". Due to its proximity to Saxon Switzerland National Park, Dresden is a great place for nature lovers as well. The Bastei Bridge, a beautiful stone bridge on top of a rock formation, offers you a stunning lookout point and many opportunities to do some hiking. Not to mention how cheap things are in Dresden!
"Düsseldorf is an amazing city for foodies"
In Germany, there are some incredible gastronomic experiences to enjoy. Düsseldorf in particular is an amazing city for foodies who want to try something new. From the locally produced Killepitsch - a sweet liqueur made from 98 herbs, fruits and berries - to the endless authentic Japanese treats in the Japanese quarter, there are countless tours, tastings and cooking classes for every palate to savour.
You will find great tips, lots of suggestions and all the information you need for your vacation in Germany at Germany Travel.
You would like to receive regular information about Germany? Subscribe here: