From yoga to kitesurfing
Are you looking for adventure, relaxation or good food on your holiday in Germany? We have the right travel tip for everyone.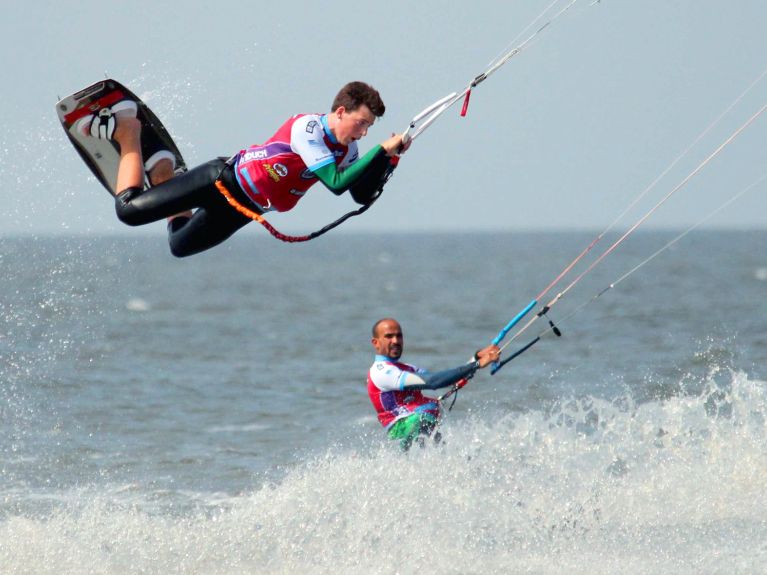 Food tourism
Curiosity about culinary discoveries has reached new dimensions through social media. Food photography is booming on Instagram, Facebook and the like. Hardly anyone can resist the urge to take a snapshot and share when a great dish is placed on the table. If you really want to eat delicious food in Germany, you can find inspiration on Instagram. @BerlinFoodStories takes you on a culinary journey through Berlin. You can find out all about Frankfurt food culture, from green sauce to falafel burger, at @AboutFrankfurt. And @munichfood shows you the tastiest corners of the Bavarian capital of Munich.
Slow travel
Slow, relaxed and sustainable: the travel trend called "slow travel". You want pure nature, no stress and preferably without cell phone reception? More and more hotels and regions are responding to this need with special offers. The spectrum ranges from rooms without internet access to nature experiences where time is forgotten. For holidaymakers looking for relaxation, Germany has much to offer – for example, yoga on a Baltic Sea beach, wellness in the Harz or fasting-hiking in the Vulkan Eifel. Germany's varied landscapes invite you to go camping, hiking or cycling.
Adventure travel
You want tension rather than relaxation? From canyoning in the Allgäu Starzlachklamm to skiing and snowboarding in the Alps, there is something for every adventure vacationer. If you like cycling, you can explore Germany on a network of cycle routes. Adrenalin junkies can find their kick in a bungee jump from a crane in the Hamburg harbour or parachuting on the North Sea island of Sylt. There, by the way, you can also do windsurfing, kitesurfing or horse riding.
More about travel trends in Germany on the pages of www.germany.travel.