Following in the footsteps of mediaeval knights
Discover the Middle Ages in castles and historic towns and at festivals. Five hot spots.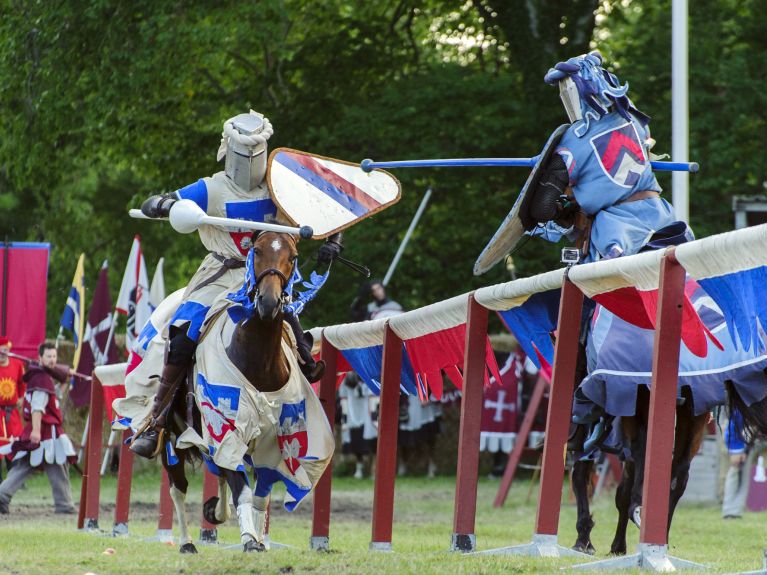 Germany is certainly a high-tech and forward-thinking country when it comes to areas such as Industry 4.0 and artificial intelligence. And yet there are many places where little imagination is needed to embark on a journey back in time to the Middle Ages. Let's take a trip together.
Rothenburg ob der Tauber – with its romantic historic centre
Time really does seem to have stood still here, namely at some point during the Christmas season in around the year 1500. Though this town in the west of Bavaria is small, there is no shortage of things for you to discover: narrow winding streets, original half-timbered houses, Europe's only Christmas shop that is open all the year round, and – not quite as romantic – old instruments of torture such as the Iron Maiden in the town's Mediaeval Crime Museum.
Quedlinburg – with its crooked half-timbered buildings
Every building in this town is different and each has its own story to tell –  often dating back a good 500 years or even longer. On the fringes of the Harz mountains, Quedlinburg boasts 1,200 half-timbered houses, more than any other town in Germany. It is also home to what is thought to be Germany's oldest half-timbered building, from 1310. For UNESCO this was reason enough to award it World Heritage status.
Hohenschwangau Castle – a real gem of a castle
Almost everyone knows Neuschwanstein Castle, the "fairy-tale castle". But Hohenschwangau Castle has the more interesting history – situated directly opposite, it was built back in the twelfth century. This is where the later Bavarian King Ludwig II (1845–1886) spent much of his time as a child. The beautiful surroundings are probably what inspired him to build Neuschwanstein Castle, which today is one of Germany's most popular travel destinations.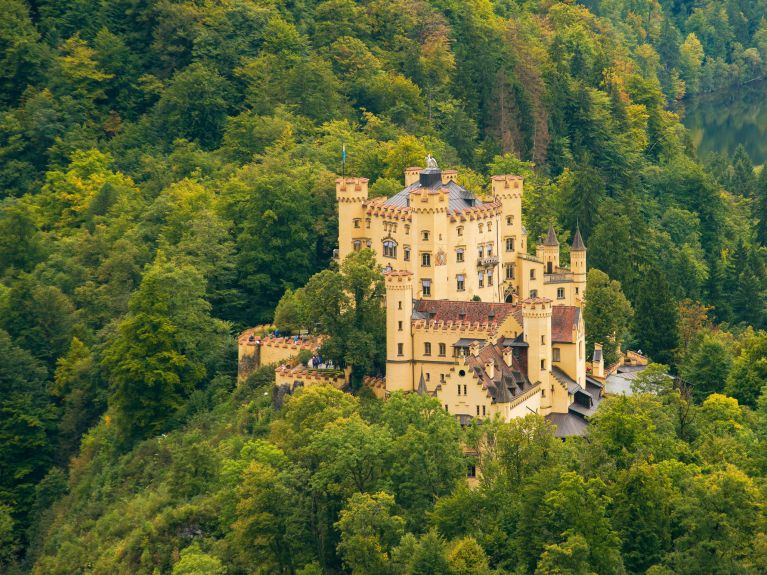 Eltz Castle – the oldest Instagram star
Eltz Castle in the Eifel region is a star among German castles when it comes to Instagram and Pinterest. Despite its unusual position in a valley, this prominent twelfth-century castle was never taken by force. Though it is still home to the Counts of Eltz to this day, it is open to visitors.
Ronneburg mediaeval festival – a trip back in time to the Middle Ages
Several times a year you can immerse yourself in the Middle Ages at Ronneburg near Frankfurt am Main. At the Historic Easter Market or the Mediaeval May Market you will encounter armourers, spinners and basket-weavers in traditional historic dress, not to mention knights in full armour. The big mediaeval tournament at Pentecost is a real spectacle, featuring knights on horseback taking part in jousting competitions.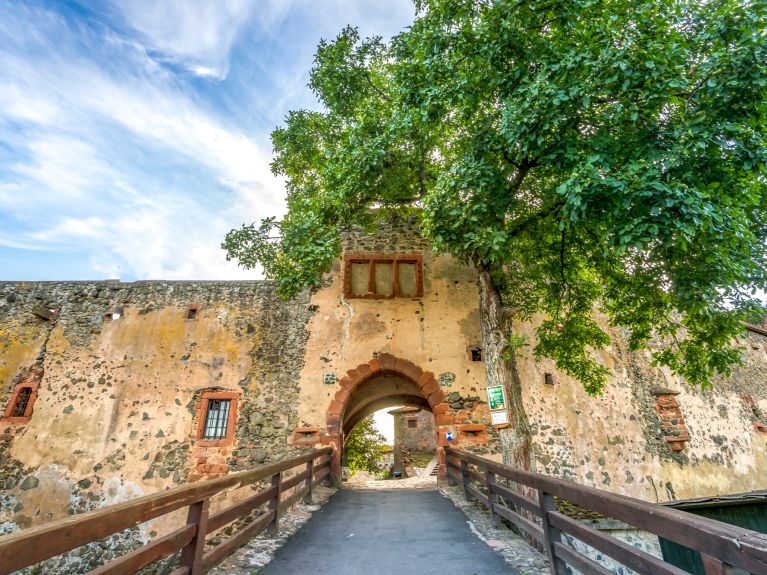 You would like to receive regular information about Germany? Subscribe here: