How much it costs to have a child
How much money will families in Germany have spent by the time a child reaches adulthood? We have totted up the main costs.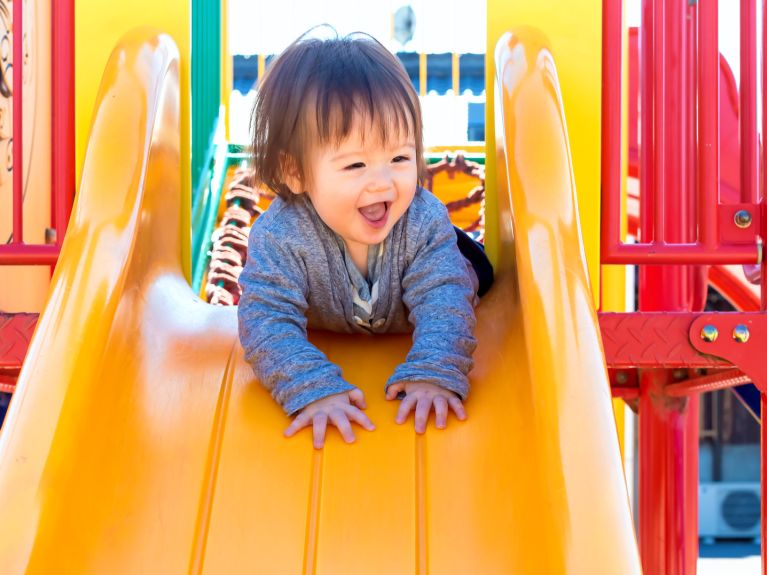 Let us start by saying that children are a gift, not a financial burden! All the same, parents in all countries should be aware that meeting a child's needs will incur certain expenses. As far as Germany is concerned, some orientation is provided by figures released by the Federal Statistical Office. According to the data, a child will have cost its parents just shy of 150,000 euros by the time it reaches its 18th birthday. Here is a breakdown of this total according to age and monthly expenditure:
 
Under the age of 6: 587 euros per month
= 7,044 euros per year
= 42,264 euros for 6 years
Ages 6 to 12: 686 euros per month
= 8,232 euros per year
= 49,392 euros for 6 years
Ages 12 to 18: 784 euros per month
= 9,408 euros per year
= 56,448 euros for 6 years
 
Total: 148,104 euros for 18 years
The figures include only personal consumption expenditure, that is to say money spent on food, clothing, housing and leisure activities, but not the costs of a nursery place, school or pocket money. Life can become even more expensive once children reach the age of 18 if they need a place of their own while at university or want to learn to drive.
Child allowance from the state
Tax relief and the child allowance provided by the state do a little to offset this financial burden; the allowance is currently 194 euros per month for the first child. This mounts up to the not insignificant sum of 41,904 euros over the space of 18 years.
Here's the good news: the more children that live in a household, the lower are the average costs per child. That said, parents of two children still face total costs of over 250,000 euros by age 18, while the costs of having three children amount to a whopping 365,000 euros.
Quick facts
10.5
million children
currently live in Germany.
6
is the usual age at which kids start school.
18
is the age of legal majority.
70
percent
of the children have married parents.
26
percent
have no siblings.
19
percent
grow up with a single parent.
40
percent
of children under five come from a migrant background.
You would like to receive regular information about Germany? Subscribe here to: