Proud against prejudice
Committed, steadfast - and queer. Three people tell how they stand up for the LGBTQ community in Germany.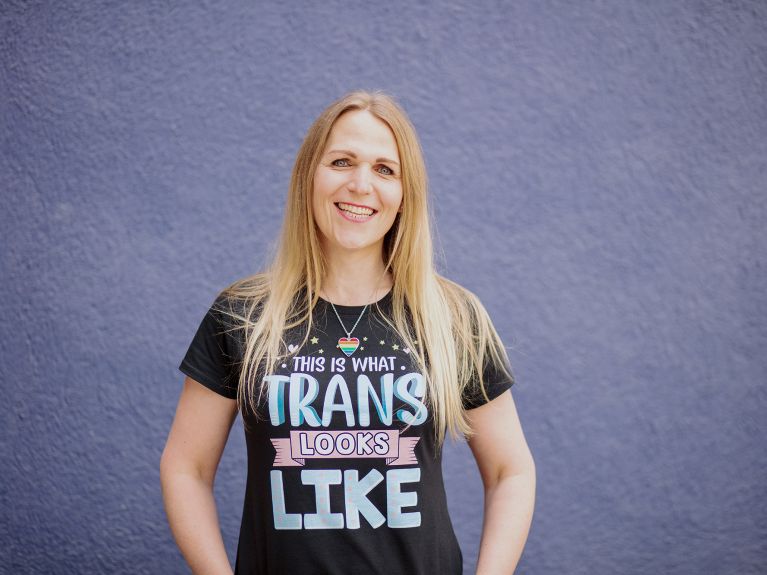 Patricia Sophie Schüttler provides information about transidentity
"When I met my wife Sandra at the age of 17, my name was Patrick. So we started as a heterosexual couple. Although I had already noticed at primary school age that something was different, I couldn't say what it was because there were no people in public or in my personal environment who were openly trans *. It wasn't until the age of 41 that I decided for gender reassignment: psychotherapy, hormone treatment and surgery.
I was afraid of the reactions. What will the neighbours think? Nevertheless, I put a letter to everyone on the door and explained my situation: there were only positive responses. My transition has changed little for us as a couple; only on trips to some places we think about whether it would be a good idea to kiss openly. I'm engaged in the community, provide information about LGBTIQ * at schools and run a Trans-Ident self-help group. I want to be the role model for girls and boys that I unfortunately didn't have before."
Konrad Hirsch helps homosexual refugees
"I met Lateef, who is from Nigeria, accidentally in 2015 in Munich. He had to leave his homeland because it leaked out that he loved men. He had just come to Germany and needed help with the authorities, housing, looking for a job and the language. Because I was touched by his story, I decided to help. I came across the project Refugees@Sub of the Munich Sub - Gay Communication and Cultural Centre. Now I'm part of its team of volunteers.
The biggest challenge for gay refugees is the authorities. The refugees first have to learn that it's OK in Germany to speak openly about their homosexuality. In many of their homelands, this is taboo. When they see two men holding hands in the street here and that there are cafés, bars and clubs for members of the LGBTQ-Community, they thaw quickly. I think it's important that they have mentors who are themselves part of the community. What pleases me most is when our mentees later become mentors themselves."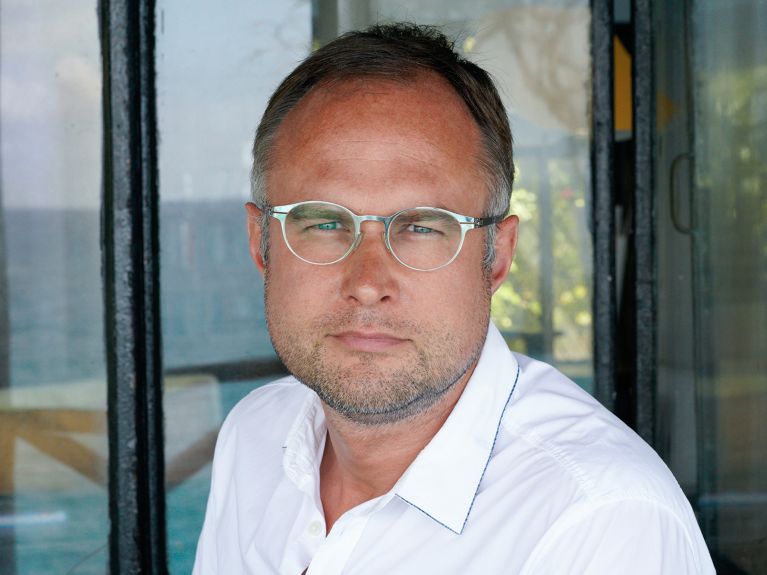 Felicia Mutterer publishes a magazine for women who love women
"I'm a journalist, sports fan, footballer, woman and queer. I used to be happy to leave out the last detail in my daily work in sports departments – there were already enough prejudices. In 2007, for the first time, I produced a feature on homosexuality in sports; at the time very few athletes wanted to say publicly something about this; fear of the stigma was great. This inspired me to found the magazine STRAIGHT, which is aimed at women who love women. Now there's also a podcast. This group, with all its variety, nuances and diverse interests, was simply too little represented in the German public.
We're no longer victims in Germany - luckily - but we're not yet where we want to go. There's still stigmatization."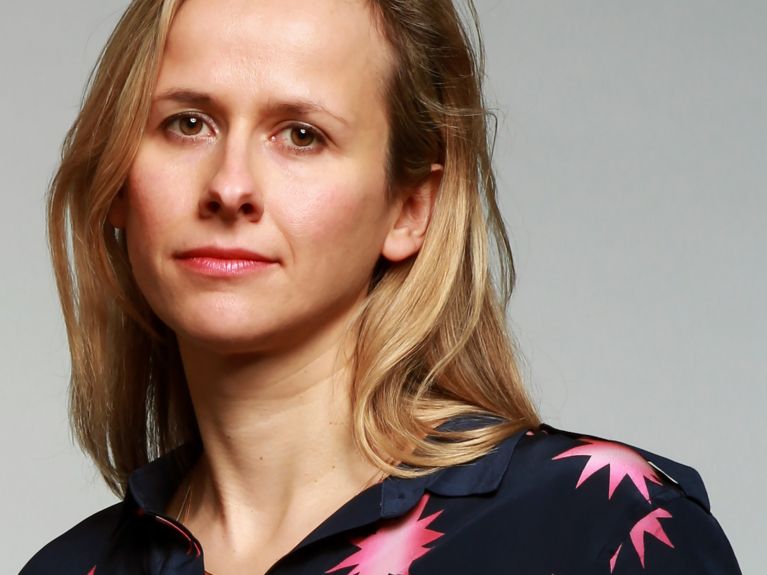 You would like to receive regular information about Germany? Subscribe here: