24.01.2017
Six destinations for 2017
Wanderlust? We present six well-known and less well-known places in Germany that are well worth a visit.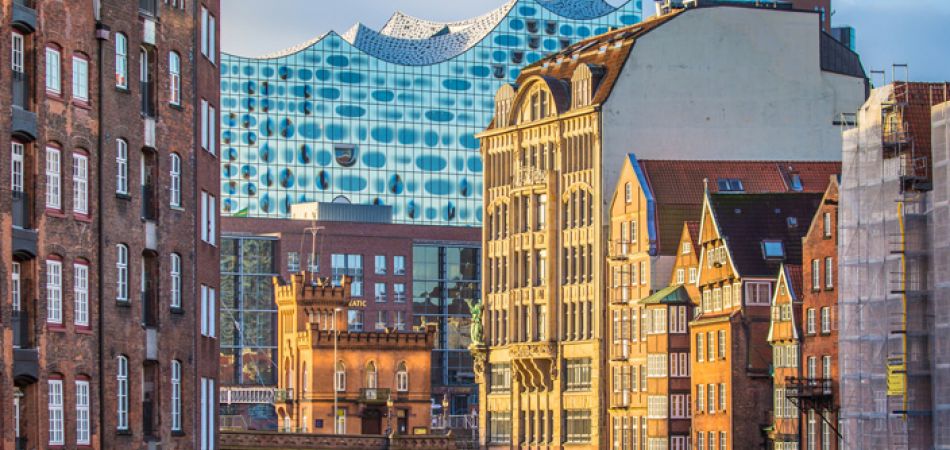 Hamburg
This is a city you must visit in 2017. That is also the opinion of the New York Times, which above all promotes the new Elbphilharmonie. But Hamburg has even more to offer – for example, "Roller Derby". This involves two competing teams of roller skaters who have to penetrate as far as possible into their opponents' area. Attending a federal league game with the Harbor Girls from the St Pauli district is a real experience.
Leipzig
"I don't want to go to Berlin," sing Kraftklub, a band from Chemnitz, in an anthem to the provinces. However, they might be persuaded to go to Leipzig – at least, the musicians seem to suggest that. After all, the city continues to be very much in trend, something you can experience, for example, at Werk 2. Graphic artists and sculptors work in the former industrial buildings, which also serve as a venue for concerts and film evenings.
Nürburgring
Rock music fans get rather nostalgic when they think about the former racing track in the Eifel mountains. Until 2014 it was the venue of the annual Rock am Ring festival. Following a dispute between the festival organisers and the management of the racing track, the festival had to move to another site. The rock music party with tens of thousands of visitors is now returning in 2017. 
Offenbach
At the 2016 Venice Biennale it was presented as Arrival City. The smaller neighbour of Frankfurt am Main is in fact attracting more and more people and has significantly improved its once down-at-heel image. A discovery tour with the young creatives of Offenbach Loves You will take you to the best corners of the city.
Stuttgart
Any city that has struggled so long to be included on the World Heritage List must be worthy of a visit. Two houses by Le Corbusier, the Swiss architect, in Stuttgart's Weissenhofsiedlung are now on the UNESCO list, together with buildings by Le Corbusier in Argentina, Belgium, India, Japan and Switzerland. After two rejections, the application finally succeeded at the third attempt.
Torgau
Martin Luther published his 95 Theses 500 years ago – and in 2017 everyone is travelling to Wittenberg to celebrate the anniversary of the Reformation. How about an excursion to Torgau instead? Luther often visited the town in Saxony, where he consecrated the Schlosskirche in 1544. Unlike the Schlosskirche in Wittenberg, the church here can still be seen in its original state. You can even copy one of 31,000 Bible verses in the town's historical Luther Room – and thereby leave a mark during Reformation Year.