Overcoming barriers
Why do our countries approach migration so differently? School students from Poland, France and Germany find answers.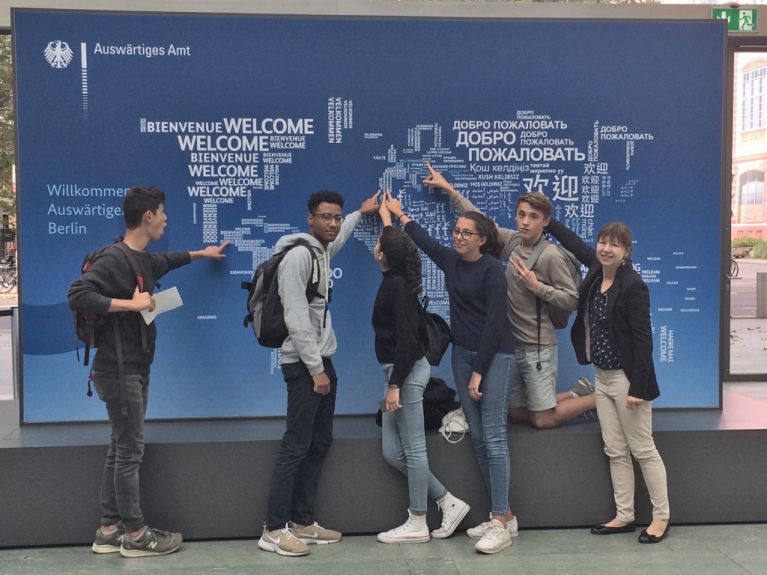 Germany. What connects countries in Europe, and how do they differ? This was the issue tackled by 16 young people from Poland, France and Germany on the international school student project entitled "Weimar Triangle. The Christian West, the Others and Us" in Berlin. Sometimes one has to look into the past to understand the present: The students researched in history books the decisive events in the history of the three countries in order to understand why they currently take such different positions on refugees and migration. That said, they also discovered many shared experiences and values.
German as the connecting language
One connecting element during the project was the German language itself. The 15-18 year-olds from France and Poland attend schools with German as a language focus that are members of the PASCH Network. "We had to make an effort to communicate, but we succeeded in eliminating the language barriers and understood one another. We also all learned a bit of each other's languages," commented Kacper (18) from Szczecin. "The most important experience was that I now know I can discuss things in German. I can say what I think and others understand me."
During a one-week stay in Berlin the school students got an impression of many a place steeped in history: They visited the glass dome at the Reichstag, discussed European identity in the Federal Foreign Office, visited the Cistercian monastery of Chorin, the Jewish Museum and the concentration camp memorial at Sachsenhausen. "I knew the history from books, but it's different to see it direct, up close. That makes the eye witness accounts all the more real," says Bogdan (15) from Lyon.
The young Poles and French were positively taken by how cosmopolitan Berlin is today. Many now have plans to come back to study here at some point.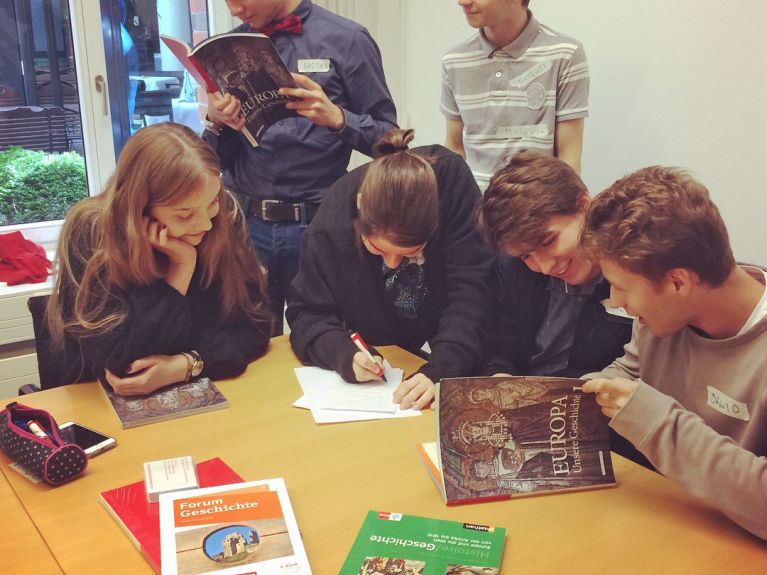 How integration succeeds
On the last day of the project, the Polish and French school students guested at Berlin's Helene Lange School, which takes part in the "School Without Racism" project. There they discussed topics such as religious instruction, the wave of refugees, prejudices, and integration. For the French students, it was surprising that some of the Muslim girls wore headscarves in class. "We spoke with the German students about migration, and it was pretty like back home. We understood each other well," comments Bogdan.
For ZfA, the Central Office for Schools Abroad, cross-border networking of the PASCH schools was one of the goals of the "Weimar Triangle" project. The impressions the students from Szczecin and Lyon gained suggested it was a great success: "We made new friends and overcame language barriers."