Football takes responsibility
Racism on the sports field? We have to act immediately when something happens, demands the former German national footballer Cacau.
Arnd Festerling / 23.03.2020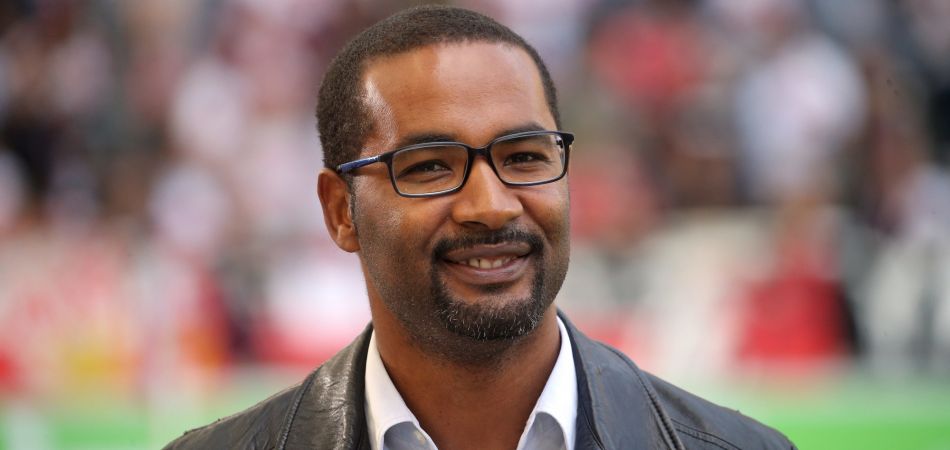 He was German champion with VfB Stuttgart, played for the German national football team from 2009 to 2012, and now the ex-professional, born in Brazil in 1981, is the integration commissioner of the German Football Association(DFB). Cacau talks to deutschland.de about the responsibility of football and his experience with racism.
What can we do about racism in stadiums and on the football field?
In my view, there are two central approaches. The first point: we have to work preventively; we have to sensitize people, and at all levels. The second point: we have to act immediately when something happens. Identify and punish the perpetrators. The club can impose stadium bans, but the culprits should also be prosecuted under civil or criminal law. These are the two most important things: education and taking immediate action when something happens.
And what is the DFB doing?
There are many DFB initiatives and projects, down to the club level. One of them is the grass roots campaign "! Never Again", sponsored by the DFB to commemorate the Holocaust. All professional clubs, and also state associations and numerous smaller clubs, take part. This is how we sensitize members of the clubs, who are often the people who go to the stadium. In 2005, the DFB began awarding the Julius Hirsch Prize, a very effective signal against anti-Semitism and racism. Herbert Grönemeyer, the Toten Hosen and Thomas de Maizière, the then Federal Minister of the Interior, have attended the award ceremony. But it's also very important to take specific action against racist incidents. The three-stage plan of the DFB and UEFA is a very good way of doing this. It provides for concrete steps up to and including the termination of the game. There was a recent incident in a third division game: thanks to the plan, to a very well trained and responsive referee, and to many decent fans, a spectator who had racially slandered a player could be identified during the game. He was removed from the stadium and eventually punished.
Are there values that sport can convey particularly well?
Yes, of course there are. The best example is on my doorstep. In my hometown, near Stuttgart, I'm a trainer for D-youth. Thirty children from different backgrounds and with roots in many countries play football together. Through sport they learn team spirit, they learn respect for each other, for their opponents and the referees, and they learn fair play. I can't think of any social area, apart from school, that reaches as many children as sports, especially football. This is one of the strengths of the game, but also a responsibility of all of us who are connected with football.
I'm fighting vehemently to strengthen Germany's good side.
Cacau, Commissioner on Racism for the DFB and former national footballer
Have you experienced racism yourself?
I used to have to deal with discrimination in Brazil a lot, and sometimes also with racism. When I went to Germany, many people warned me about it and told me how dangerous and how difficult the topic of racism is in Germany. But here I've experienced the opposite. I've never, thank God, experienced anything bad, not at the beginning of my career in the sixth division and not later in the Bundesliga. That's my personal story; I know other people have experienced other things, bad things. But I'm fighting vehemently to show and strengthen this good side of Germany, because that's the side I've experienced.
Interview: Arnd Festerling
You would like to receive regular information about Germany? Subscribe here: