"My democratic mission"
His film 'Berlin Alexanderplatz' sheds new light on an old story: the director Burhan Qurbani takes a stance.
Christiane Peitz / 20.03.2020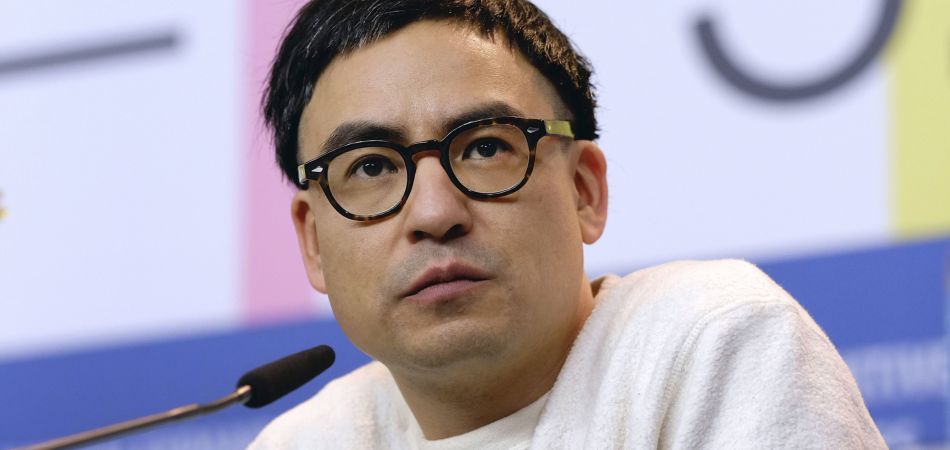 His third feature film, a contemporary version of Alfred Döblin's classic novel Berlin Alexanderplatz (1929), was feted at the Berlinale. At the German Film Award 2020, the three-hour work about the African immigrant Francis, who gets mixed up with Berlin's drug dealing circles, took top position with eleven nominations. The parable on the victims of globalization has made Burhan Qurbani one of the most interesting young directors currently working in Germany.
Born in 1980, the son of Afghan refugees living in Erkelenz, North Rhine-Westphalia, Qurbani has energetically engaged with the issues of our time: migration, identity, diversity, the right to homeland. Anyone who meets him gets to know a thoughtful and forceful artist. One who takes a stance and yet is at the same time capable of gentle, sceptical tones. Just like his film.
The German Basic Law is one of the most beautiful, poetic and clever legal texts in the world.
Burhan Qurbani, director of 'Berlin Alexanderplatz'.
"I'm a total constitutional patriot", avows Qurbani when asked about the trampled dignity of his protagonist. "The German Basic Law is one of the most beautiful, poetic and clever legal texts in the world." He sees making films not only as an educational mission but also "as a democratic mission: of anti-fascist resistance".
Black glasses, hat on the short hair, open gaze: Qurbani's profile is unmistakable. He knows his way around in the search for identity. When his parents came to Germany with two suitcases almost 40 years ago, they also brought "traces of their culture, their thoughts, their history. It's inside me in a diluted way and I pass it on to this culture."
He had a tough start. When his graduation film Shahada was shown in 2010 in the main programme of the Berlinale, there were damning reviews. The episodic tale of three young Muslims in Germany wasn't suited to the glaring spotlight of the competition. "It really hurt", recalls the director. "But I have no regrets, it was a cool adventure." In 2015, his second film, Wir sind jung, wir sind stark (We Are Young. We Are Strong), about the right-wing extremist attacks on asylum seekers hostels in Rostock-Lichtenhagen in 1992, gained Qurbani wide recognition. This work too was an outcry, an appeal for responsibility in civil society.
Qurbani isn't worried about the future of cinema as a place for social interaction. "I'm in someone else's skin, my cell phone is switched off. A huge privilege." Especially in 'Berlin Alexanderplatz': for three hours you live and suffer with a person whom you usually don't so much as glance at.
You would like to receive regular information about Germany? Subscribe here: