"We find politics sexy"
Just an added touch of pink? Or a powerful boost for feminism in Germany? Opinion-making magazines, fashion with a message and a demonstration in Berlin indicate where things are heading.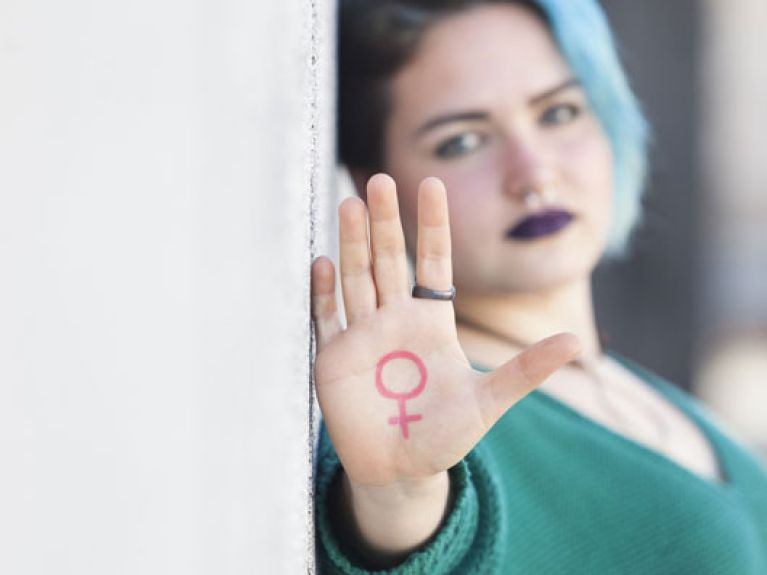 Germany. When Federal Chancellor Angela Merkel was asked at the Women20 Summit whether she was a feminist, she avoided giving a clear answer. Yet there are increasing signs that feminism is gaining support in Germany once more – after many women seemed to distance themselves from it in recent years. deutschland.de has collected some evidence:
Magazines
"We find politics sexy" is the mission statement of a new magazine called F MAG. It certainly has nothing to do with the clichéd view of a women's magazine. There are no recipes or horoscopes – instead it is aimed at political, liberal-minded women, who are also allowed to have a keen interest in fashion and men. Independence is also championed by die dame, the revival of a magazine that first presented a modern image of women in the 1920s and 1930s.
Blogs
History, the body and network culture are just some of the many topics on which members of Mädchenmannschaft have definite opinions, which they express willingly and articulately in their blog. The pink megaphone logo sets the tone. The blog is only one of numerous forums by women for women. It has already been nominated for the Grimme Online Award and the Alternative Media Prize.
Fashion
"My body, my business" and "We should all be feminists" are the kinds of T-shirt messages that are also popular among women in Germany. But does that actually constitute feminism – or just the commercialisation of an idea? There is a lot of debate about that. Two Berlin-based bloggers have now even presented a fashion collection under the name Bonjour Simone, a reference to the French writer and feminist Simone de Beauvoir.
Demonstrations
Pink woollen hats in front of the Brandenburg Gate: when hundreds of thousands protested against the politics of US President Donald Trump during the Women's March in Washington in January 2017, a large number of women in Germany showed their solidarity and also went onto the street. Is this the return of feminist activism? We shall see.