Travelling together
Companion2Go is a social start-up that brings together people with and without disabilities – for trips, concerts and sporting events.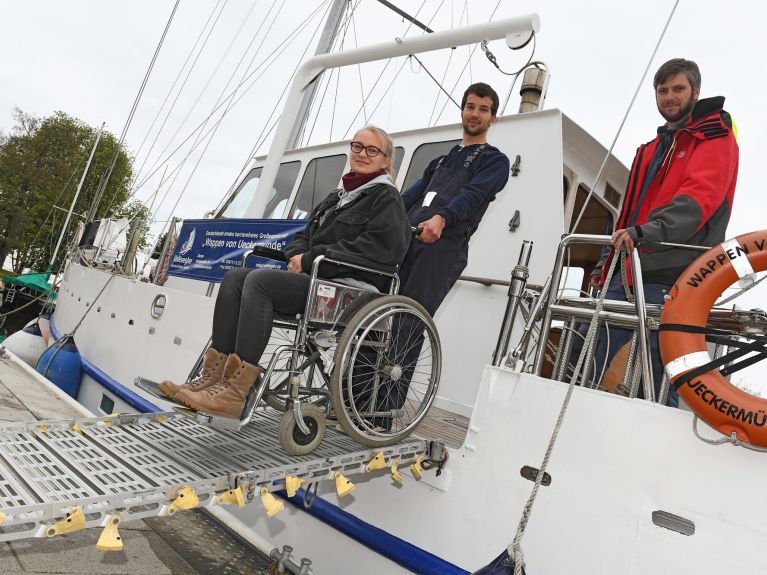 These are the founders of Companion2Go
Zacharias Wittmann (27) enjoys travelling. The fact that he has been confined to a wheelchair since childhood has never stopped him. The social scientist enjoys sport and played wheelchair basketball in the national youth team. While he was at university in Marburg he got to know Marten Welschbach, who also has a disability. Working at their student hall of residence, they developed an idea that helps people with disabilities to achieve greater mobility and independence – from which others also benefit.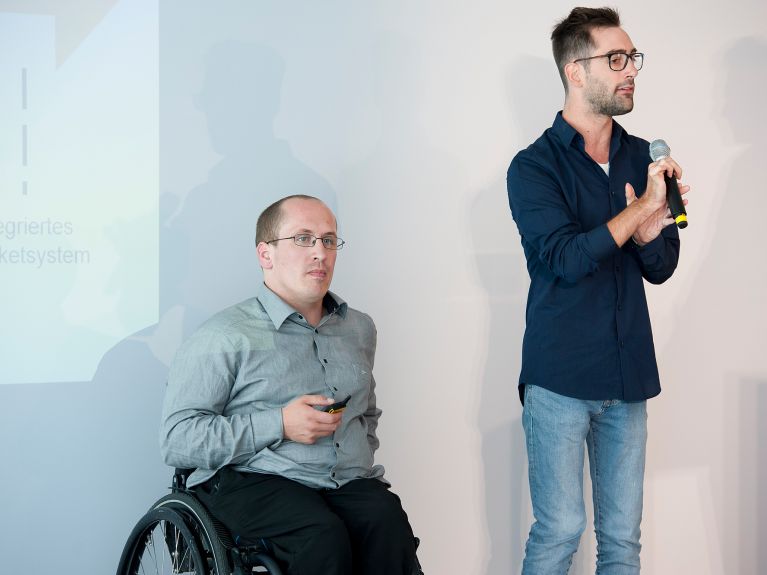 Their idea
Disabled pass holders are allowed to take an accompanying person with them on journeys or to events either free of charge or at a reduced rate. It is all the better if the accompanying person also enjoys German hiphop or city breaks in France. An Internet platform enables them to find one another and coordinate their plans. "Every now and then I would try to find a companion for a longer train journey on social media," says Wittmann. "Others also offer this kind of 'ride sharing'. So there is demand. We simply wanted to organise it better."
How far they have come
"When two of you work closely on a project like this in student rooms your eventually find yourselves going round in circles," says Wittmann. After gaining the support of the Social Impact Lab in Frankfurt am Main they received help from professionals. They needed it too, says business management graduate Welschbach (27) and laughs. "When we started we didn't have a business plan or any detailled knowledge about how an app is programmed."
What happens next
The app should be ready in the course of this year. Until then people can use Companion2Go through a website. The founders need staying power, but are also receiving lots of support: in 2017 they received the Special Impact Award, which is endowed with 20,000 euros. They won the audience prize as part of the Public Value Award competition of the Ernst & Young professional services firm.
More information about the Social Impact Lab
© www.deutschland.de