Making vaccinations possible in 92 countries
From his office in New York, Benjamin Schreiber from Germany is coordinating the logistics of the global vaccination initiative COVAX for UNICEF.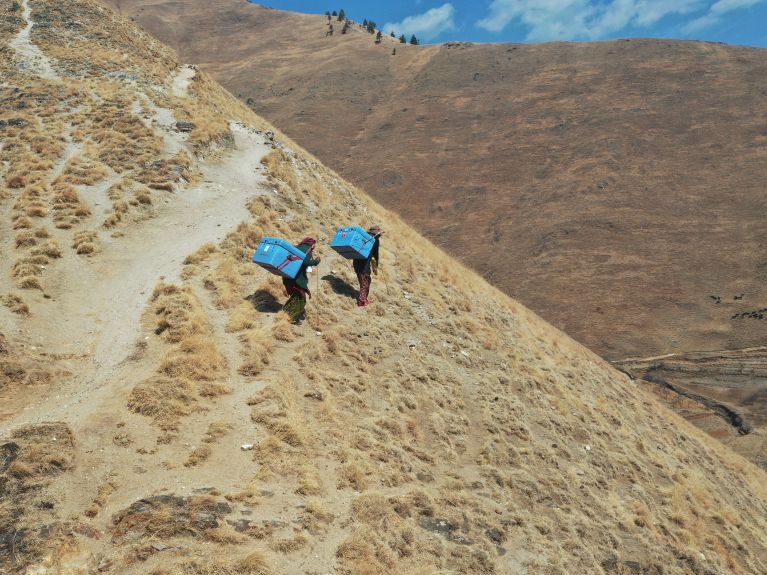 Ensuring the fair distribution of Covid-19 vaccinations is one of the most important and difficult challenges currently facing the global community. Benjamin Schreiber from Germany is involved in the complex planning process; he is the deputy director of UNICEF's global vaccination programmes. He is currently coordinating the shipment of coronavirus vaccines within the framework of the COVAX initiative, which is intended to guarantee fair access to the vaccines worldwide.
Mr Schreiber, UNICEF is responsible for the logistics of COVAX. Why is the UN's Children's Fund particularly well-suited to this task?
UNICEF has a long history in this area: we have been organising vaccinations for children around the world for more than 70 years. We have experience in reaching children even in slums, conflict areas and remote rural regions. Furthermore, UNICEF is the biggest purchaser of vaccines and vaccination equipment, such as syringes and special refrigerators – we spend more than a billion US dollars on this each year. In addition, we have more than 100 national offices with established contacts to the local health ministries. All of that is valuable experience we can contribute to COVAX-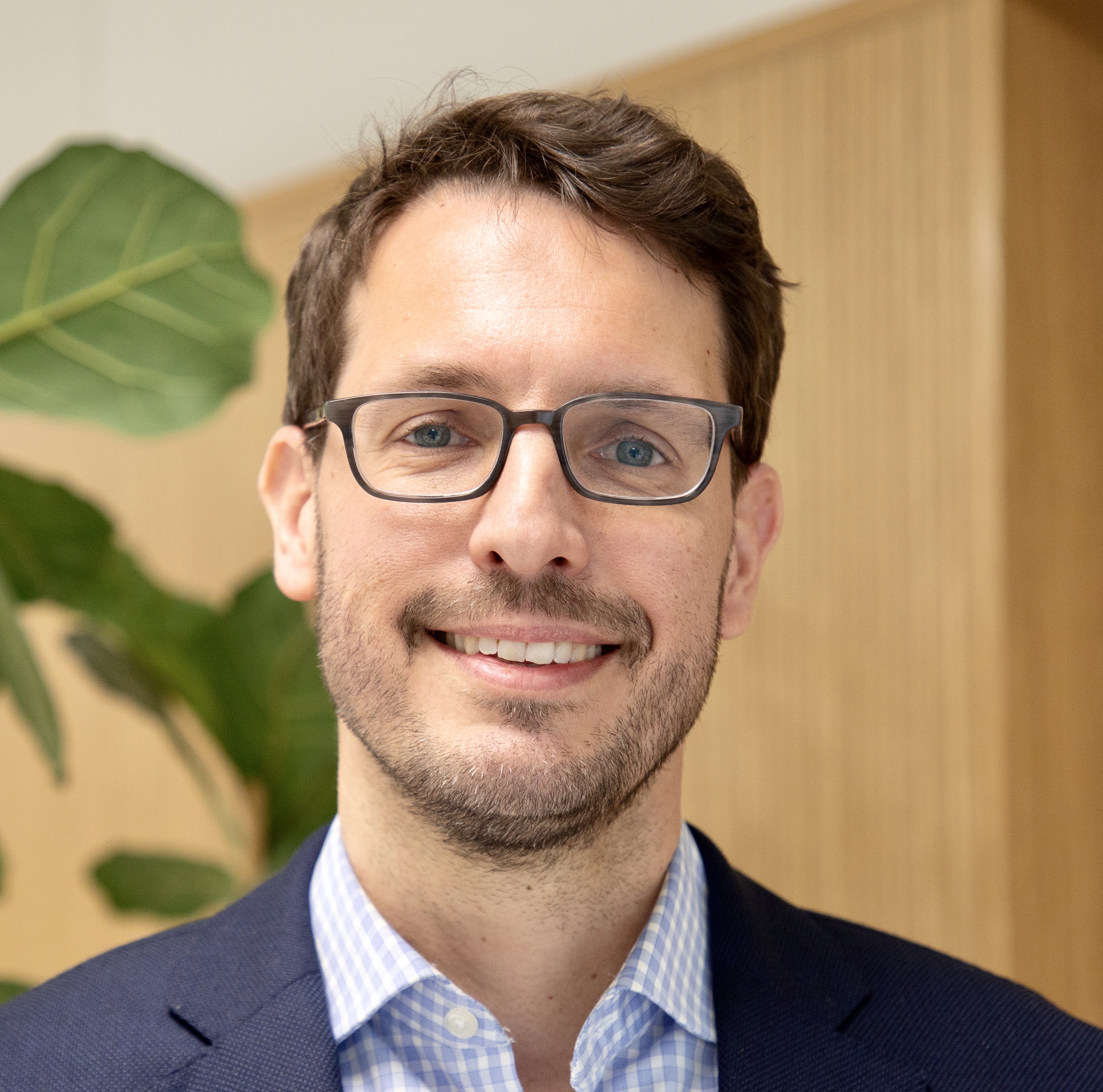 Although UNICEF's key target group cannot – at least for now – be vaccinated against Covid-19.
That's true, but it also benefits children when adults are vaccinated, as they have been suffering badly from the pandemic: because they cannot go to school, because they are exposed to more violence, and because social networks often cease to function. Many children also failed to get their routine vaccinations during the pandemic because the healthcare systems of their countries collapsed. The secondary effects of the coronavirus crisis are considerable for the younger generation, in other words, which is also why we are cooperating with COVAX.
What is your personal role in this context?
First and foremost, my job is to prepare countries to take receipt of the vaccines. This involves four phases. The first was to draw up guidelines and design training courses. In the second phase we developed national plans for the respective vaccine rollouts in collaboration with each of the 92 countries that are receiving vaccines from COVAX. How will the vaccines be stored and distributed? Which priority groups will be defined? In the third phase we dispatched the first vaccines and looked at how the rollout then worked. Where did which problems arise? What support is needed? Now we are gradually entering the fourth phase.
And what does that involve?
We want to scale up the entire operation, transitioning as it were from a small manufacturer to a large-scale industrial supplier. This requires the countries to be optimally prepared. We expect the number of vaccines that are shipped to increase ten-fold in the next few months, yet the systems that will be receiving this deluge remain fragile.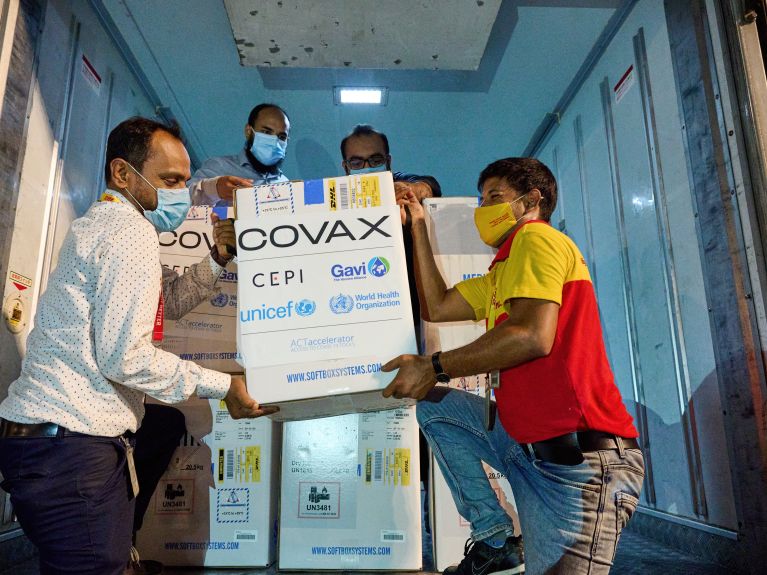 Where are the problems?
The biggest problem is that countries are unable to plan with any certainty when they will be getting the next delivery. As a result, they feel no great pressure to make the necessary infrastructure available. Secondly, they lack the funds to conduct large vaccination campaigns as they are reliant on handouts from donors. And despite numerous pledges, not a lot of money has actually arrived in the countries as yet. Another challenge is that certain groups of the population in some countries, and this also includes healthcare workers, are sceptical about the vaccinations.
How can you overcome these obstacles?
We can identify the issues, understand them and deal with them collectively. We talk to the donors and help them to clarify where bottlenecks exist in which countries so that they can channel their funds to the places where they are most needed. Secondly, we are attempting ourselves – UNICEF, that is – to drum up around 510 million US dollars. Furthermore, offices at the local level – our own and those of the World Health Organization and other partners – are working hard to resolve the challenges, which can differ greatly from one country to the next.
How do you deal with vaccine sceptics?
This is an issue we have long been familiar with from our vaccination campaigns against diseases such as polio and measles. This has allowed us to develop a number of approaches over the years. We engage for example in social listening – monitoring discussions about certain key terms on social media so as to understand the reservations people have. We also work together with religious communities. Religious leaders who support the vaccinations play an important role for us as influencers.
What role does Germany play for COVAX?
Germany is one of the most important COVAX donors. Generally speaking, the role that Germany plays in global health has grown enormously in the past ten years. And for UNICEF it has been a key partner for decades in any case. We hope that Germany will one day be able, once its own population has been largely immunised, to provide COVAX not only with financial support but also with vaccine doses.