A degree makes all the difference
The DAFI scholarship programme has opened up new opportunities for Juma, a student from South Sudan. He talked to us about fleeing from his country and about his dreams.
24.11.2020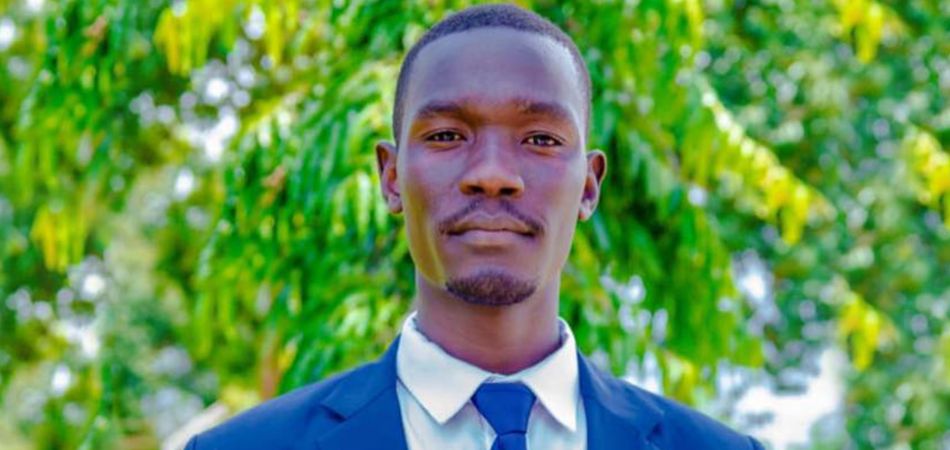 Studying at a university and doing a proper degree remains but an achievable dream for most young refugees in the Global South. In 2018, just one percent of refugees were enrolled at a university, though in the meantime this figure has at least risen to three percent.
Launched by the German government, the Albert Einstein German Academic Refugee Initiative, or DAFI for short, has played its part in this. The UNHCR is responsible for implementing the programme, while the Federal Foreign Office provides the funds for studying in the host countries. Since 1992, the programme has made it possible for more than 18,000 refugees in 54 countries to study.
The biggest group of DAFI scholarship holders comes from Syria and had to flee to escape the civil war. More and more funding is also going to sub-Saharan Africa, however. Nearly half (46 percent) of all DAFI students live there. The DAFI programme makes it possible for young refugees to access universities in countries that have taken particularly large numbers of refugees – such as Kenya and Uganda. One of these refugees is Juma Robert John Paul from South Sudan; the DAFI has been supporting his studies at Bugema University in Uganda since 2017. This is his story: [CC1] 
"I had to flee from my homeland of South Sudan twice. The first time was from 2000 to 2007 and then again in 2016, when the war flared up again after a peace agreement. I have always dreamed of becoming an architect, but in Uganda, where my mother, my six siblings and I found refuge, I could not afford the tuition fees to study architecture. I knew that I was not going to let the 'refugee' label stop me from anything, so I researched to see if there were cheaper education pathways that I could take that would one day lead me to my dream.
I found out that the tuition fees for Business Information System were cheaper, so I enrolled for it and earned the money by working on a farm belonging to the university. I then heard of an open call for applications for the DAFI scholarship programme, which I applied to and was one of the very few fortunate applicants to be awarded the scholarship. In my opinion, the efforts that I had put in trying to educate myself helped me to be chosen for a DAFI scholarship programme after one semester.
Since then, DAFI has been paying my tuition fees, accommodation and food. The programme also supports me with formalities and allows me to fully concentrate on my studies. Next year I will graduate from my programme. My hope is that I can return to South Sudan one day as this will forever remain my home."