Supporting a new start
How the "Perspektive Heimat" program supports people who are looking for new opportunities in their country of origin. Five questions and answers.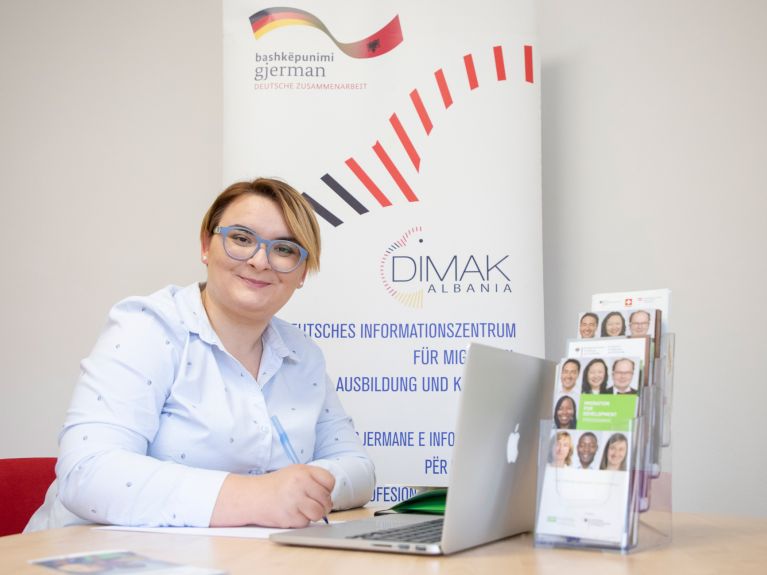 What is "Perspektive Heimat"?
"Perspective Heimat" is a program of the Federal Ministry for Economic Cooperation and Development (BMZ). It is aimed at migrants who cannot stay in Germany permanently or who want to return to their country of origin voluntarily. In addition, the program supports those who are looking for new perspectives in their home country. This creates alternatives to irregular migration.
What challenges do returnees face?
They have to gain a foothold professionally, and they have to do this in countries with often difficult labour markets. At the same time, they usually must completely rebuild their social network. Many also struggle with psychological stress and the stigma of returning.
How can "Perspektive Heimat" support them?
The program offers them individual advice on services in the areas of education, training and work. It also provides help with practical issues such as accommodation, health care and school attendance for children. The provision of psychosocial support is a further service.
How do people get in touch with the program?
Ideally, already in Germany, brokered by the repatriation counselling centres. In this way, people can prepare specifically for their return and reintegration – for example, through further training or planning to start a business.
What partner countries are participating?
The program is currently working with 13 partner countries: Afghanistan, Egypt, Albania, Gambia, Ghana, Iraq, Kosovo, Morocco, Nigeria, Pakistan, Senegal, Serbia and Tunisia. Most of the countries have counselling centres operated by the German Society for International Cooperation (GIZ) GmbH on behalf of the BMZ. They form the core of the program and are an important contact point for returnees and the local population.
You would like to receive regular information about Germany? Subscribe here: