Information about the Council Presidency
Germany assumes the EU Council Presidency on 1 July. The eu2020.de website provides information about its tasks and topics.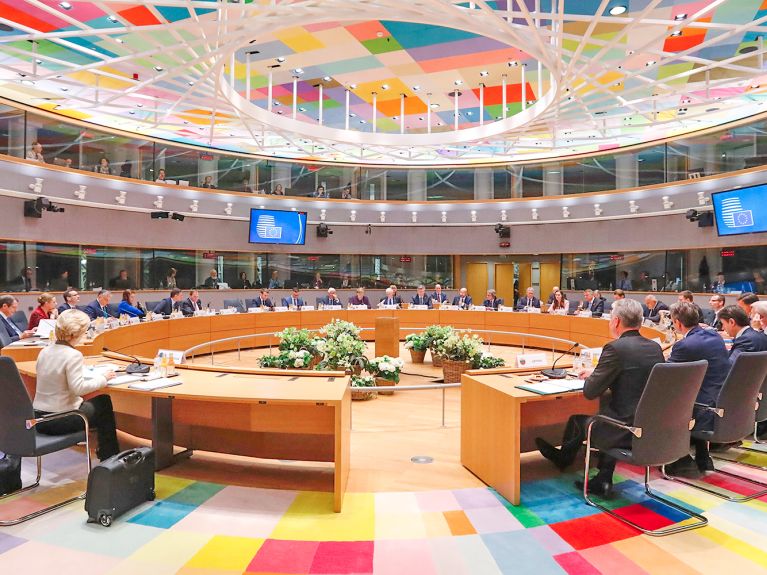 Germany assumed the Presidency of the Council of the European Union from Croatia on 1 July. For the following six months Germany will hold the chair in the Council of the European Union and chair all Council meetings – that amounts to roughly 1,500 sittings of almost 200 workgroups and committees in addition to the meetings of ministers.
The central issue of Germany's Council Presidency is overcoming the health, economic and social consequences of the corona pandemic. At the same time, issues that are of great importance for the future of Europe also play a role: for example, climate protection, digitalisation and Europe's role in the world.
A website has been set up to inform the citizens of Europe about the tasks and activities of the Council Presidency. www.eu2020.de is the Federal Government's main information platform during the Council Presidency. It reports on the issues, the programme, the events and the latest news of the German Presidency.
eu2020 is available in German, English and French. Content is machine-translated into all 24 EU languages with the aid of a translation tool.