Dependable
Frank-Walter Steinmeier is popular with the German public – and he is also held in high regard by politicians. Opinions on Germany's new head of state.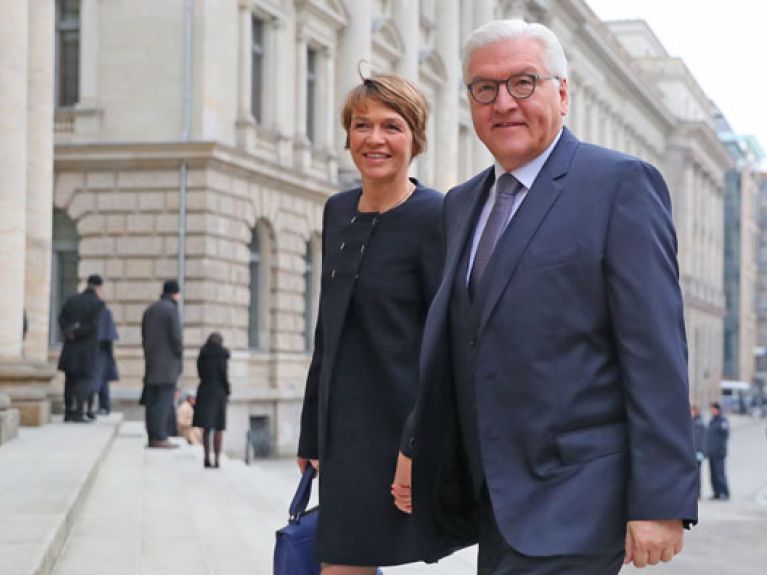 Dependable, experienced, brilliant and humorous: colleagues in the world of politics and other long-time companions appreciate the many qualities of Germany's new Federal President, who was elected on 12 February. The Germans have known the SPD politician for many years. Until the end of January, Frank-Walter Steinmeier was the country's Federal Foreign Minister, an office in which he received a great deal of recognition.
Federal Chancellor Angela Merkel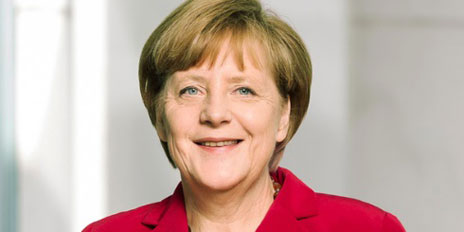 "Frank-Walter Steinmeier is a candidate who will have the support of very many citizens. People sense what those us who have worked with him for many years know: he is a man they can trust."
Joachim Gauck, former Federal President, 2012 to 18.03.2017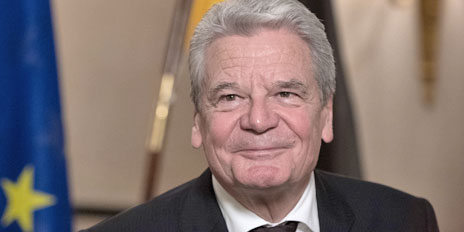 "The name Frank-Walter Steinmeier will remain linked with German foreign policy. It stands for the persistence to continue to negotiate, to mediate and to persuade." According to Gauck, Steinmeier showed this persistence not only in the negotiations with Iran, but also in the mediation efforts between the warring parties in Ukraine. "Speechlessness is the death of diplomacy," Steinmeier transformed this insight into a maxim.
Gerhard Schröder, former Federal Chancellor, 1998 to 2005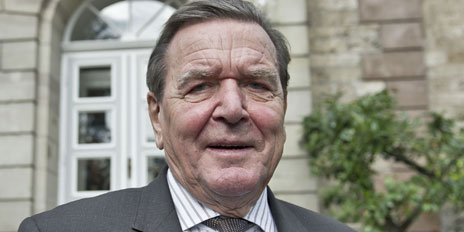 "In these difficult times you can make good use of international experience, which he truly has. The right man at the right time! He is a very efficient worker and has a rare combination of political instinct, great communication skills and a brilliant legal mind."
John Kerry, former Secretary of State of the United States, 2013 to 2017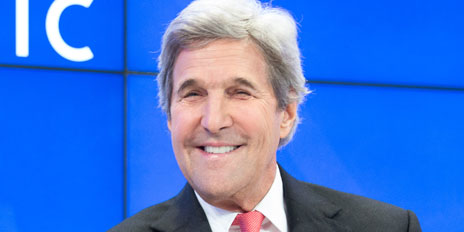 "In the case of the nuclear agreement with Iran he made a major contribution to bringing together the reluctant partners. Frank had a very good feeling for where you could make concessions and where you had to remain firm. It was extremely difficult. It was great there to have an ally, a partner, who did not constantly push himself to the fore, but who quietly worked on implementing the plan."
Jean Asselborn, Foreign Minister of Luxembourg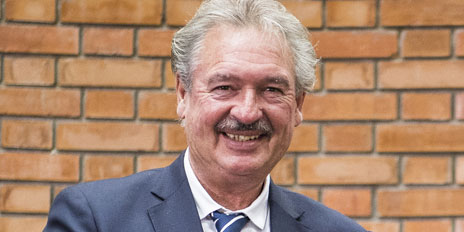 "He was one of the few who were also able to turn the direction of a debate in the Council. He has the power of persuasion."
Brigitte Zypries, Federal Minister for Economic Affairs and Energy and a good friend of Steinmeier's since student days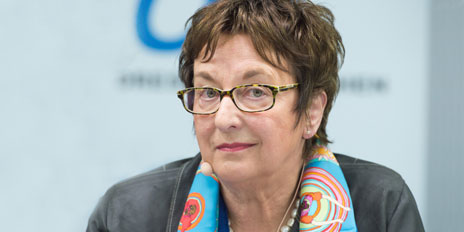 "Steinmeier was somebody with whom you could have very good and serious discussions at that time. Meanwhile, everybody probably knows you can enjoy a good laugh with him too."