Regional and Minority Languages in Germany
An interview with Hartmut Koschyk, Federal Government Commissioner for Matters Related to Ethnic German Resettlers and National Minorities, about the role of regional and minority languages in Germany.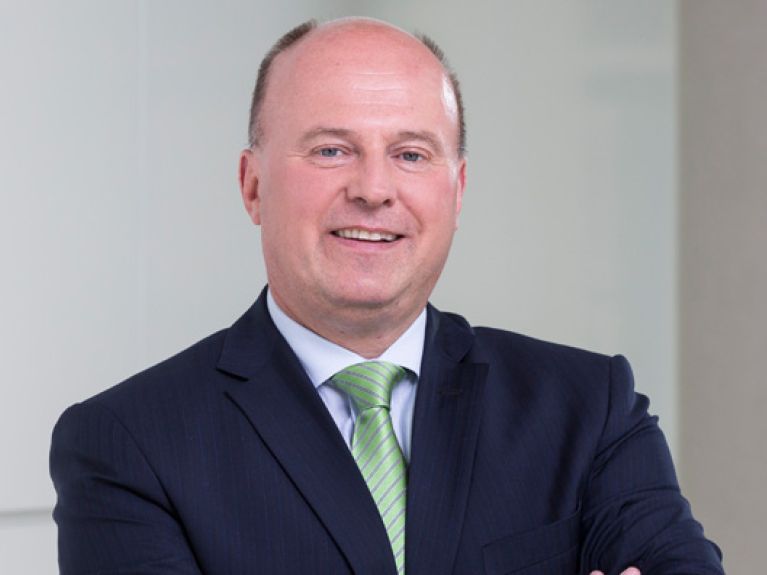 Mr Koschyk, as Federal Government Commissioner for Matters Related to Ethnic German Resettlers and National Minorities, part of your work is dedicated to preserving the cultural legacy of regional and minority languages in Germany. Which of these languages are in fact spoken in Germany?
According to the corresponding Council of Europe conventions, the four recognized national minorities in Germany – the Danish, Sorbian and Frisian groups and the German Sinti and Roma – are protected, as are their languages: Danish, Upper and Lower Sorbian, North and Sater Frisian, and Romani. In Germany, members of national minorities cultivate centuries-old customs and traditions. Their language represents their cultural identity, something they wish to pass on to their children and grandchildren. The same is true of those who speak Low German/Platt, another regional language which is protected in Germany.
Why is it important to promote these languages?
Protecting and promoting historically evolved minorities, their languages and the regional language Low German help preserve and develop Germany's cultural wealth. In turn, cultural diversity fosters tolerance and acceptance, which are essential for a functioning pluralistic democracy.
Recognizing regional languages is doubtless an important symbolic gesture – but what practical significance does it have?
My official role is not only concerned with national minorities but also involves protecting and promoting the Low German regional language. A consultative committee has also been established at the Federal Ministry of the Interior for speakers of Low German. It puts speakers of this regional language in contact with the Federal Government, the German Bundestag and the eight federal states in which Low German is spoken. Furthermore, the Low German language group is provided with funding from the Federal Government Commissioner for Culture and the Media.
How do you intend to raise the profile of these languages?
The conference "Charta Languages in Germany – A Subject for Everyone!" under the patronage of Professor Lammert, President of the German Bundestag, marks the start of intense engagement with the speakers of regional and minority languages. The objective of the conference is to canvass – above all in the parliamentary domain – for the protection and cultivation of regional and minority languages.
In 1992, Germany was one of the first states to sign a Council of Europe "Charta for Regional or Minority Languages". What impact has this Charta had so far, and what does it hope to achieve in future?
The Charta is designed to protect and promote the minority and regional languages traditionally spoken in a Charta signatory country as a threatened aspect of Europe's cultural heritage. In many regions, minority and regional languages are publicly visible: they can be found on place-name signs, and in some cases can even be used in court or in dealings with public authorities. Nonetheless, action still needs to be taken for the future: a key challenge in this context is to convince above all the younger generation of the need to preserve and further develop regional and minority languages.
What concrete support is given to members of national minorities in Germany?
Funding for national minorities is provided both by the Federal Government and by the state and local governments. National minorities in Germany are represented by a Minority Council and maintain a joint minorities secretariat in Berlin. In addition, there are numerous bodies which support the national minorities: for instance, the Federal Government has appointed a Commissioner for Matters Related to Ethnic German Resettlers and National Minorities who serves as a contact at federal level for all matters relating to national minorities. The German Bundestag has a discussion group of minority affairs, while the Federal Government has established consultative committees for the recognized national minorities and the Low German language group.
How closely does Germany cooperate with other countries on minority issues?
Germany supports the measures taken by the Council of Europe, the EU and the OSCE in the area of minority affairs and in this way maintains numerous bilateral contacts with other countries. When travelling abroad to visit German minorities, I always arrange meetings with the government members and parliamentarians responsible for minority affairs. This year, I have just intensified contacts with Ukraine on questions relating to the protection of minorities.
Conference "Charta Languages in Germany – A Subject for Everyone!" on 26 November 2014 in Berlin
www.minderheitensekretariat.de/schwerpunkte/sprachenkonferenz-2014/