Helping peace along
If two parties quarrel, a third one helps: how Germany uses its strengths in peace mediation.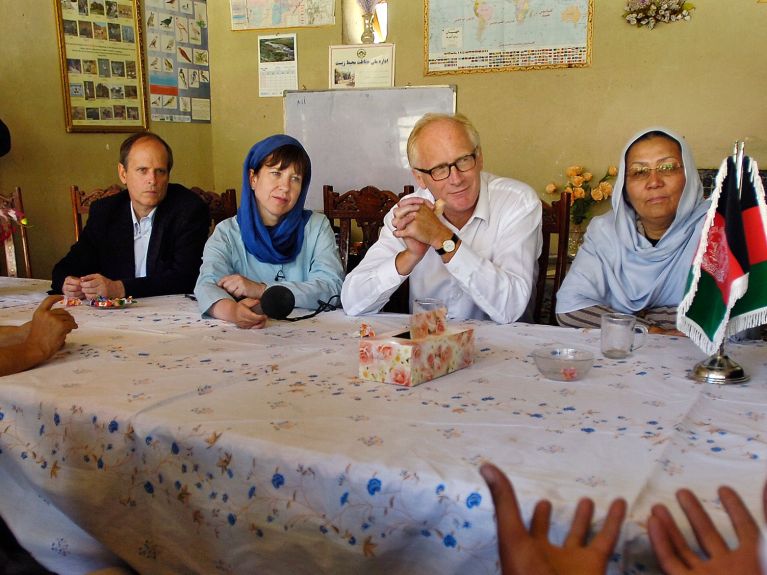 Mrs Horváth-Stenner, what is peace mediation?
An alternative to diplomatic negotiations. It is a structured process for resolving conflicts with the support of a neutral third party. The decisive factor is that the parties to the conflict voluntarily engage in it and take responsibility for the solution themselves.
How does peace mediation work in practice?
One example is the so-called 5 + 2 talks on resolving the conflict over the special status of Transnistria, a part of the Republic of Moldova, which had been smouldering since the 1990s. In 2016, after a long standstill, the then German OSCE Special Representative Cord Meier-Klodt and his team brought the parties to the conflict to the conference table again and helped them to reach an agreement on eight points intended to ease the daily life of the population. For example, the recognition of Transnistrian university diplomas. It's often bureaucratic formalities that have to be negotiated in painstaking detail. Ultimately, however, it's about people's need for identity and belonging.
What are Germany's strengths in peace mediation?
Germany enjoys a good international reputation and is considered reliable and professional. This is because its conduct on the international stage is reserved –surprisingly muted perhaps for such an influential country. That generates trust. A critical attitude towards military operations comes with Germany's own historical experience. The country's political and economic strength is an advantage – though it can also be perceived critically.
How do you mean that?
Peace mediation requires a credible change of paradigm: while diplomacy always has the self-interest of a state in mind, mediation is primarily about the interests of the conflicting parties.
Interview: Tanja Zech
© www.deutschland.de