24.11.2016
"Not so very far apart"
Germany and the Czech Republic often held different views during the refugee crisis. They intend to continue discussion with a strategic dialogue on migration. An interview with Vladimír Špidla, Advisor to the Prime Minister of the Czech Republic.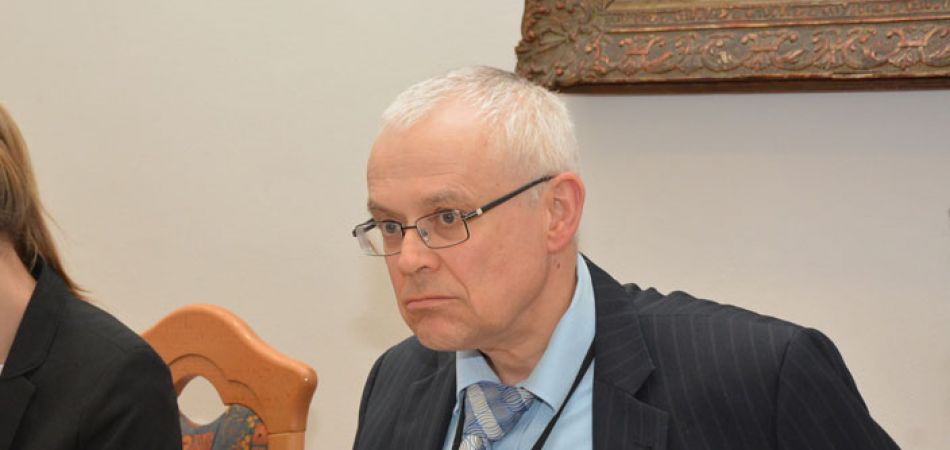 Herr Špidla, the dialogue on migration was an initiative of your country. What expectations were associated with it?
The idea arose at the height of the European refugee crisis. Discussions were becoming increasingly harsh, and it was obvious there were a very large number of misunderstandings between Germany and the Czech Republic. I hate misunderstandings; they complicate political dialogue. That's why we definitely wanted to create a better foundation for discussion. There was already a strategic dialogue between the two countries – therefore it made sense to extend it with the dialogue on migration.
The forthcoming meeting in Prague is already the third. What, in your view, has the dialogue already achieved?
First of all, at the meetings in Prague and Berlin we saw that our positions are not so very far apart. I think it was also interesting for the German side to discover that there is a real integration policy in the Czech Republic. Programmes are naturally not comparable to those in Germany in terms of scale, but they are in terms of quality and content. We also looked at integration projects in Germany, including a training centre. One important insight for me was the fact that the young people there do not study in separate classes, but together with the German participants. We can use experiences like these and also put them into practice in our country.
What are the main subjects of the forthcoming visit of the German partners?
We will probably initiate one or two joint projects abroad to combat the causes of migration. Where exactly is not yet clear. Possibly in Jordan – we have a good foundation in the Zaatari refugee camp. We would like to discuss the location and direction of the projects with our guests. Furthermore, we intend to show them an integration project in Prague: it is being realised by a non-governmental organisation that provides assistance to migrants on arrival and afterwards.
You already mentioned that there were differences of opinion between Germany and the Czech Republic on the refugee question. Have relations suffered as a result?
Of course, the situation was very problematic, and there was a considerable need for discussion. However, relations have certainly not suffered on a lasting basis as a result. They are too close and too good for that.
Strong domestic and foreign policy demands are currently being made on the EU, and many people are concerned about the cohesion of Europe. Can increased dialogue contribute to overcoming this challenge?
I believe so. Initially, the dialogue on migration was very difficult. Now partners from the two countries have really moved closer together; that is very clear at the meetings. It takes personal interchange and a certain amount of courage to discuss unpleasant matters. It is then even possible to find answers to major issues.
Biography: Vladimír Špidla led the Czech Government as Prime Minister from 2002 to 2004. He was European Commissioner for Employment, Social Affairs and Equal Opportunities from 2004 to 2010. He has been awarded the Hans Böckler Prize by the City of Cologne in recognition of his work in improving working conditions.
The interview was conducted by Helen Sibum.