"A marathon, not a sprint"
Women7 is committed to gender equality. Deutscher Frauenrat Chair Beate von Miquel talks about the demands it is making of the G7 countries.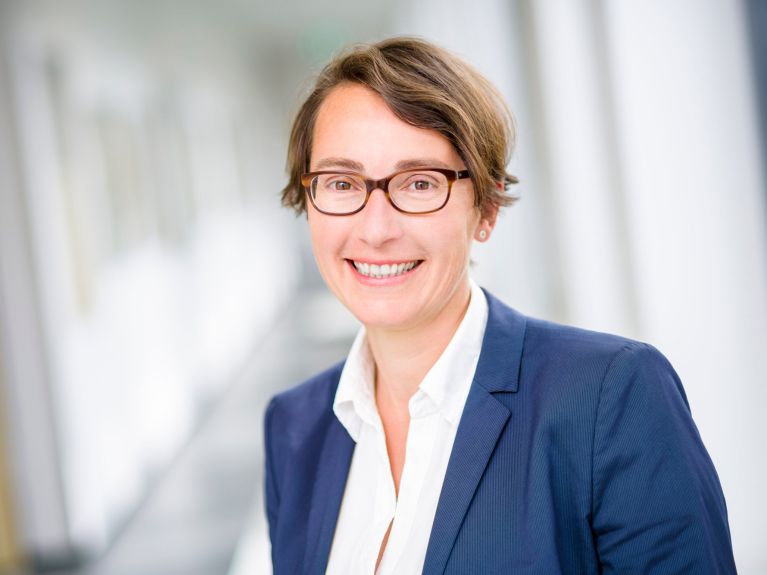 The Women7 associations and organisations are committed to global gender equality. They are making clear demands of the G7 countries. Because Germany holds the G7 presidency in 2022, the Deutscher Frauenrat (National Council of German Women's Organizations) is hosting the Women7 dialogue. Deutscher Frauenrat Chair Dr Beate von Miquel talks about the global challenges to equality and the concrete demands that the organisation is making of German Chancellor Olaf Scholz and the other heads of state and government.
Ms von Miquel, what are the general objectives of W7?We want to advance gender equality worldwide and ensure that the G7 places gender equality at the centre of its negotiations. With W7, we have formulated powerful demands to the heads of state and government and are doing all we can to ensure that gender equality is given a prominent place, with concrete targets, in the G7's final declaration.
Which areas of focus has the Deutscher Frauenrat defined for this year's Women7 dialogue and why?In our W7 dialogue we addressed economic justice, successful management of the Covid pandemic, climate justice, feminist foreign policy and the fight against gender-based violence. The reasons are obvious: climate disaster, Covid, war – the crises of our time have direct impacts on women and girls, and are not gender-neutral.
"Time to deliver!" was the motto of the Women7 kick-off event in January. Who is supposed to deliver what?This motto expresses our need not only for clear commitments, but also and above all for concrete action. The message of our international network is unequivocal: We have no time to lose, and words alone are not enough.
Why can equality only function if it is achieved globally?Firstly, in tackling gender equality we are faced with a pretty tough challenge that is linked to other discriminatory structures such as racism and indeed colonialism. To overcome this challenge, we need support across countries and continents – and plenty of patience. Furthermore, many of the problems that prevent gender equality are global in nature or globally interlinked. Take Covid, for instance: a global pandemic that drastically increased the burden of care for mothers in particular worldwide, resulting in women being able to do less paid work or losing their jobs, and in girls leaving school. These women and girls all over the world need to find their way back into work.
We firmly believe that decisions taken by the G7 are the best possible way to influence other influential global forums like the G20 and to then have an impact on developments in UN bodies. As such, the G7 is a key forum for political opinion forming – every year. The German G7 presidency will be followed by the Japanese, and we are already consulting with our female colleagues in Tokyo to ensure that the work we are doing can continue without any significant frictional losses in 2023. Unfortunately, gender equality is a marathon, not a sprint.
Up-to-date information about Women7 and the  German G7 presidency
You would like to receive regular information about Germany? Subscribe here: