What we can learn from France
Food should not be thrown away: a petition has completely changed the way leftover food is handled in France – now it's time for Europe to follow suit.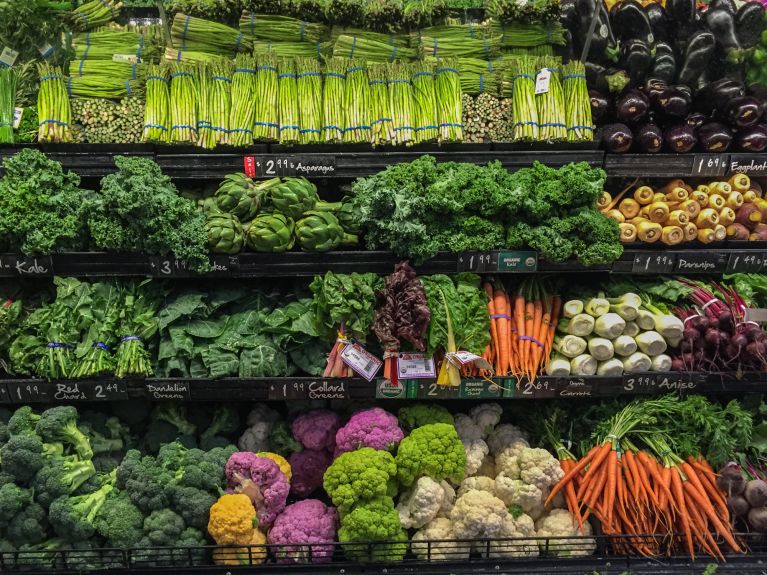 Some French supermarkets used to use bleach to treat their rubbish, turning potentially edible leftover foodstuffs into toxic waste. Nowadays, anything that can be used is used. French supermarkets are obliged by law to donate their leftovers to charitable organisations.
"We cannot allow edible foodstuffs to be thrown away while there are still people going hungry in France and other countries", says French lawyer Arash Derambarsh. For years he had observed that many supermarkets would dispose of kilos of edible waste. At the end of 2014, Derambarsh decided to put an end to this deplorable state of affairs. 35 years old at the time and a town councillor in Courbevoie, a municipality in the northwest of Paris, he spent six weeks distributing the leftover food from a single supermarket to deserving poor in the local area. His campaign met with a very positive response.
This encouraged Derambarsh to launch an online petition to get the throw-away culture officially banned. Just four months later, the French National Assembly unanimously passed the "Loi contre la gaspillage alimentaire", the law to combat food waste. Since 11 February 2016, supermarkets with a footprint of more than 400 square metres have been required to donate unsold foods to charities or food banks.
New petition for Europe-wide law
This has been a success: food donated by supermarkets to French food banks rose from 39,000 tons in 2015 to 113,000 tons in 2018. However, there are still some black sheep as the fine, which has now been raised to 10,000 euros, is only payable if the legal violation is discovered and the culprit is taken to court. Derambarsh has already taken a number of branch managers to court who have thrown food away illegally. He is keen to ensure compliance with his law. In addition, he has launched a new petition to have food waste banned Europe-wide. "Europe has 500 million inhabitants", says the Paris lawyer, "and among them are 100 million people who do not have much money and go hungry. That's an emergency."
You would like to receive regular information about Germany? Subscribe here: