Legends in their own lifetimes
Gerhard Richter is one of the German artists who is best known worldwide. But there are other stars of the art scene too.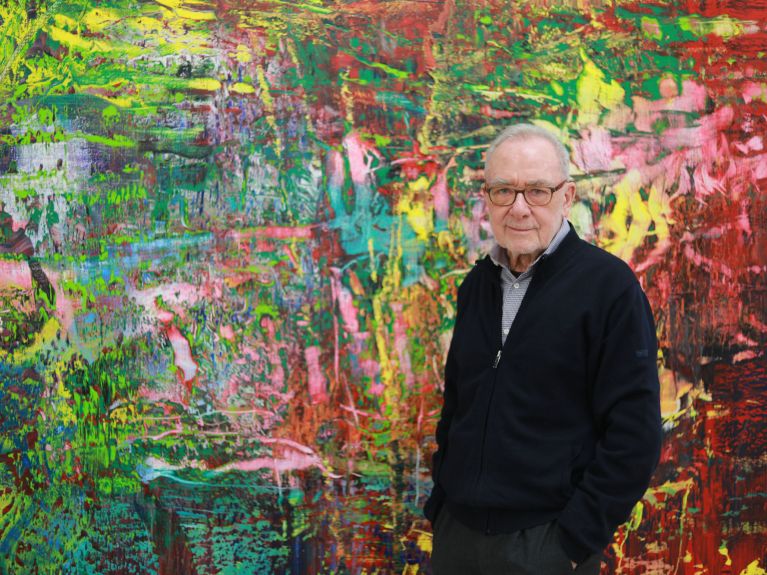 Though he doesn't like giving interviews and generally avoids public appearances, Gerhard Richter is regarded as one of the world's best-known artists. So how does Richter – who was born in Dresden and turned 90 on 9 February – do it? He lets his works, which regularly fetch record prices at auction, speak for themselves. His 1986 work "Abstract Painting" for example was sold at auction in 2015 for 41 million euros. For 18 years, Richter has headed the "list of most important contemporary artists" in the "Kunstkompass" (i.e. Art Compass) compiled by the magazine Capital. And yet it is by no means easy to categorise his oeuvre, which includes not only photorealistic and abstract paintings but also sculptures and church windows.
But perhaps it is precisely this versatility that makes Richter Germany's most successful artist. His unusual biography may also explain his success: Richter was born during the Nazi era, completed his training as an artist during the period of GDR socialism, and became successful in the capitalist era. Georg Baselitz and Günther Uecker have similar biographies; like Richter and indeed Anselm Kiefer, they are among the most important German post-war artists still alive today.
Women call the shots
While post-war art was still dominated for the most part by men, women have been increasingly calling the shots in recent years. One of them is Anne Imhof; she designed the German pavilion at the Venice Biennale in 2017, winning her the Golden Lion. The artist, who was born in Giessen in 1978, was awarded the prize for a four-hour performance – yet Imhof is a trained painter. She has been expanding her work more and more to include installations and performances, however, as could be seen at her exhibitions at the Tate Modern in London in 2019 and at the Palais de Tokyo in Paris in 2021.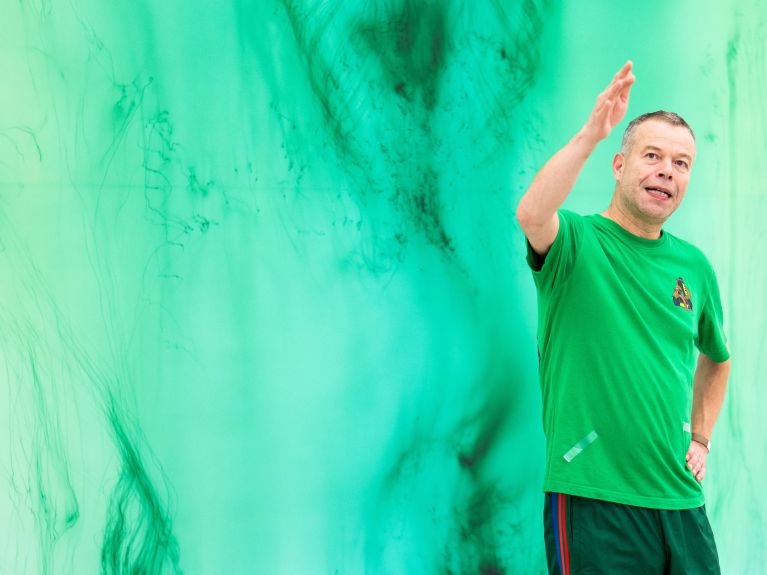 World-class photographers
Maria Eichhorn and Alicja Kwade are also among Germany's most sought-after female artists. Born in Bamberg in 1962, Eichhorn designed the German pavilion in Venice in 2022. Kwade, who was born in the Polish city of Katowice in 1979, exhibited her work on the roof terrace of the Metropolitan Museum in New York in 2019. Wolfgang Tillmans is a good example of how German photographers are also in demand internationally: born in Remscheid in 1968, the artist, who together with colleagues such as Andreas Gursky has been campaigning for a German Photography Institute, was the first photographer to win the UK's renowned Turner Prize in 2000. This autumn, the New York Museum of Modern Art will be showing a Tillmans exhibition.