The principle of social justice
The concept of the social state is firmly anchored in the Basic Law. However, its history in Germany stretches back much further.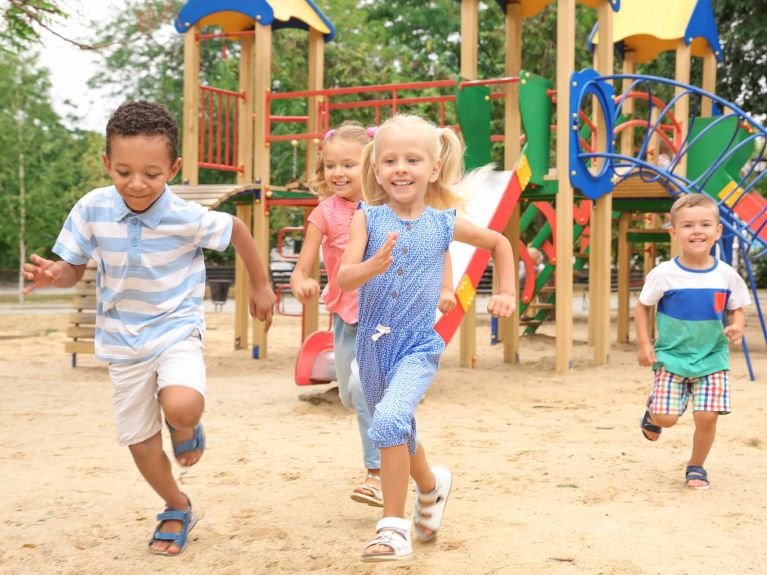 What is social justice actually?
There is no generally valid definition. Social justice involves an interplay of factors such as access to education, the labour market and medical treatment. Additionally, a decisive role is plays by the distribution of wealth and income as well as the risk of poverty. In other words, social justice can only be measured indirectly.
What status does social justice have in Germany?
The principle of social security has a long history in Germany. Compulsory medical insurance was introduced for workers as early as 1883 under Chancellor Otto von Bismarck. The social state principle was also anchored in the Basic Law after the Second World War: Article 20 describes the Federal Republic of Germany as "a democratic and social federal state". Germany has a dependable pension and nursing care insurance system and an excellent healthcare system. Social assistance benefits guarantee a basic minimum livelihood for people in emergency situations. Social welfare spending in Germany in 2019 amounted to just over one trillion euros.
How does Germany support social justice internationally?
In its Sustainability Strategy the Federal Government declares its support for the 17 Goals of the United Nations 2030 Agenda for Sustainable Development. A life without hunger or poverty, paths to greater educational and gender equality and the right to clean water and affordable energy are all important framework conditions for a world with less inequality. That is why Germany is actively working to achieve the Sustainability Goals in cooperation with international partners.
You would like to receive regular information about Germany? Subscribe here: