Clean drive, quick transport
Whiz from city to city with the Hyperloop: Elon Musk had the idea, visionaries from Germany are developing it.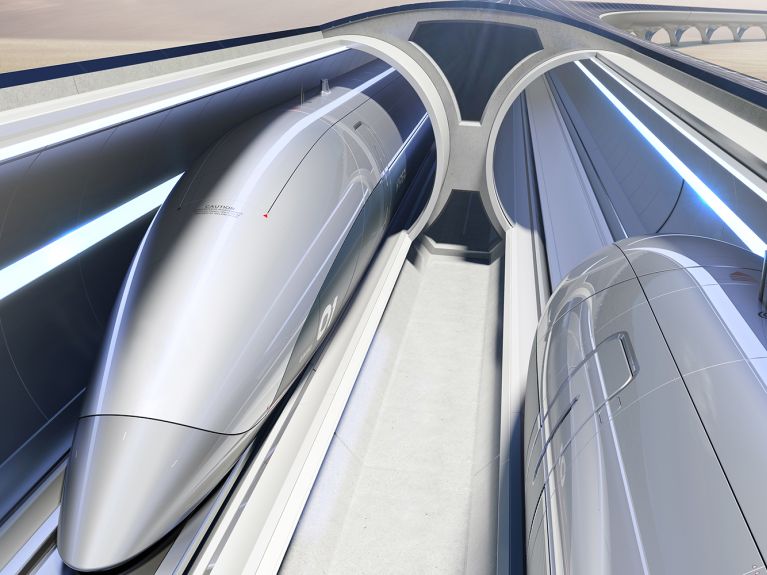 What is the Hyperloop?
In 2013 Elon Musk sketched his vision of the "Hyperloop Alpha" in a concept paper: like a giant pneumatic post system, capsules in a tube transport up to 28 people. To travel between Los Angeles and San Francisco, the capsules need only 35 minutes; by car the trip takes at least 6 hours. Musk's vision initiated a flurry of concepts all around the world; in recent years transport capsules have been developed and test tracks built.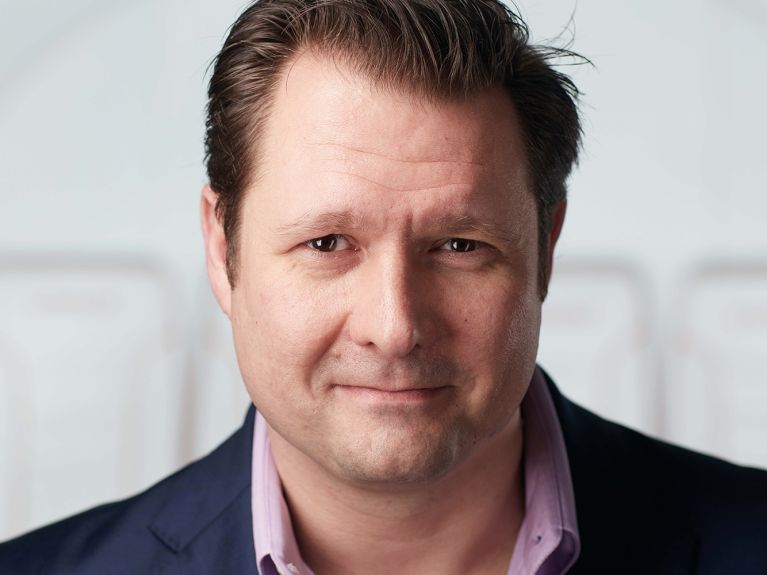 How did a Berliner became a leader in the Hyperloop idea?
Musk himself could not find time to develop his vision. It was taken up by a Berliner who has followed an unusual path in life: Dirk Ahlborn did a bank apprenticeship in his hometown, but quit when he was 19 and started to build up alternative energies companies in Italy. Eventually he moved to California with his American girlfriend, where he founded Hyperloop Transportation Technologies (HyperloopTT). Now he has over 800 experts working in a worldwide network on the implementation of the innovative transport system. Ahlborn told the Frankfurter Rundschau: "You can connect suburbs with cities in a completely different way. People can live in cheap areas and still be in the city centre within minutes. We can link larger centres and thus bring supply and demand together better."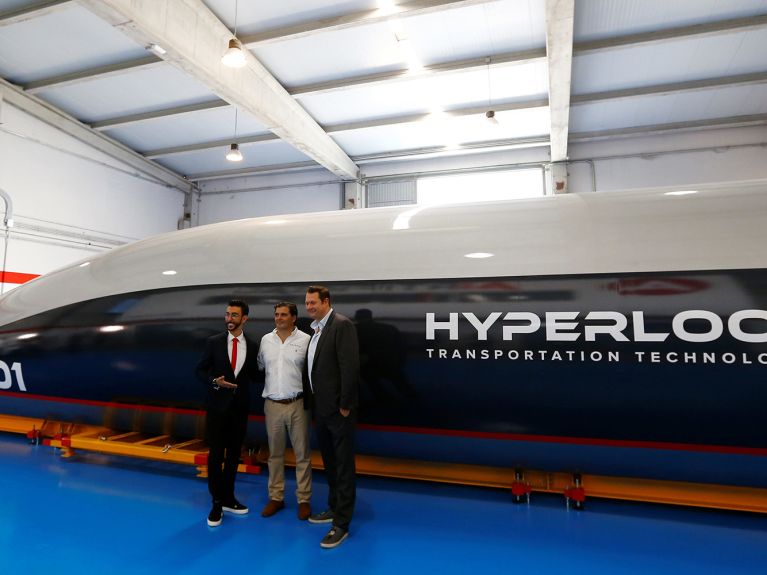 How specific are the Hyperloop plans?
In Toulouse, France, HyperloopTT has already built a complete test system for its transport capsules. In a vacuum tube, the capsules will travel up to 1,200 kilometres per hour on a magnetic track, just below the speed of sound and environmentally friendly besides. Planning now foresees up to 50 passengers per capsule. In July 2020, the German testing institute TÜV Süd published the world's first guideline for Hyperloop technologies; this is an important step for the international standardization of the transport system. According to TÜV Süd, HyperloopTT has already taken the safety requirements into consideration in developing its system. Exactly where the Hyperloop will actually connect cities with one another is still open. The challenges for the infrastructure are great; there are also critical scientific voices about the feasibility of the project. Nevertheless, companies around the world are working on Hyperloop solutions. In July 2020 the Dutch start-up Hardt, in which Deutsche Bahn has a stake, completed a 30-meter-long section of track in the province of South Holland.
How can students work on the Hyperloop vision?
Elon Musk has not completely lost sight of the Hyperloop: At his "SpaceX Hyperloop Pod Competition", young development teams have been vying with each other since 2017 in four competitions using smaller capsules. In each year a team from the Technical University of Munich won, most recently with a maximum speed of 463 kilometres per hour. The Bavarian university also started a new research program in the summer of 2020 that accentuates more the transportation of people. "The competition used prototypes that were mainly designed for speed", emphasizes the research assistant Gabriele Semino. "In this program we're now pursuing a scalable overall system influenced by all aspects of the idea, including profitability, sustainability and safety."